'Cracking Under' the 'Pressure': Meghan Markle and Prince Harry Have Had a 'Huge Impact' on Prince William and Kate Middleton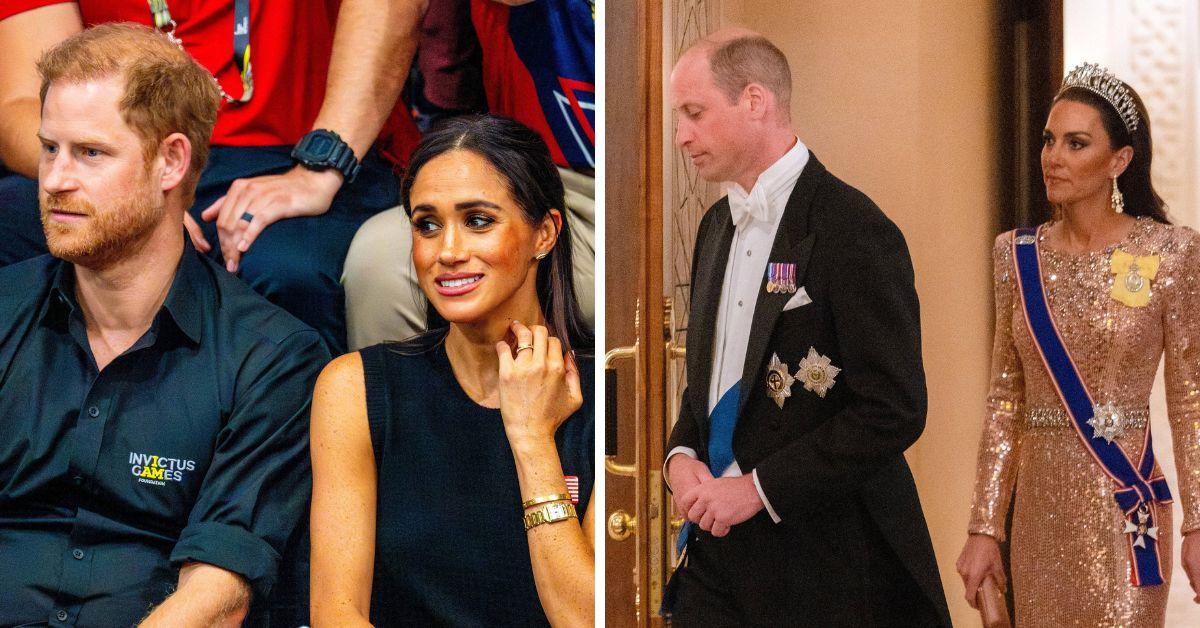 Prince Harry and Meghan Markle's "Megxit" from Britain and the monarchy put immense strain on the marriage and royal roles of Prince William and Kate, Princess of Wales.
"Prince William and Kate are feeling incredibly resentful toward Meghan and Harry for leaving them to pick up the work they dropped when they moved to the States," an anonymous source spilled.
Article continues below advertisement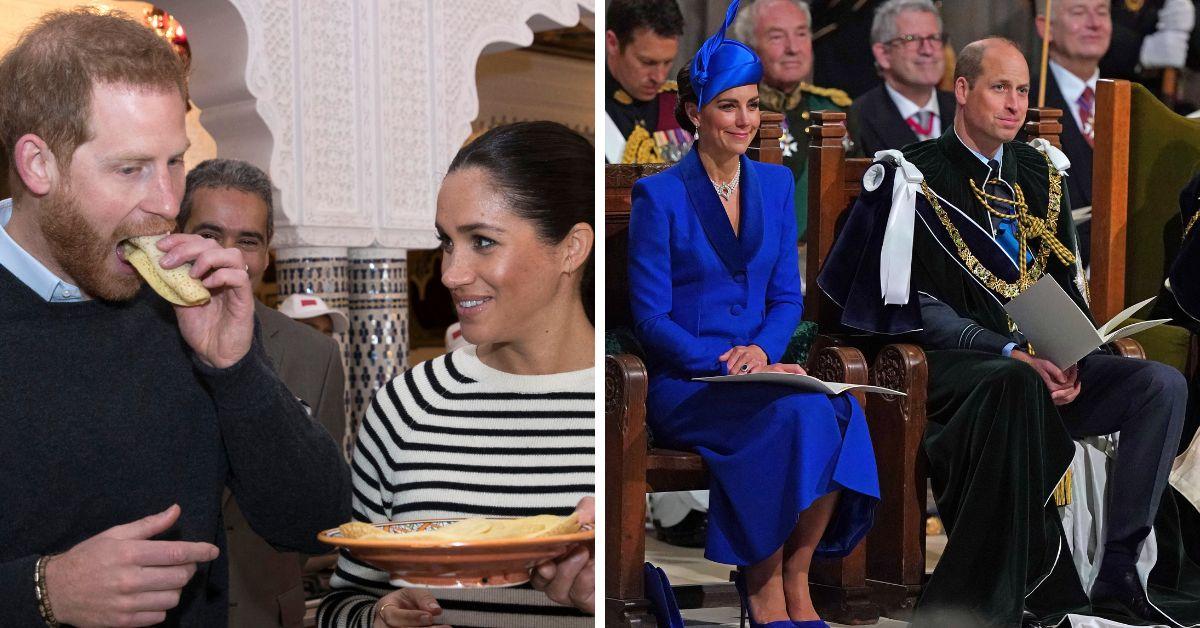 "The extra workload that's been handed to them is huge. It had [a] huge impact on their marriage and family life. At times, it can feel like they are cracking under this relentless pressure," the insider dished.
They continued: "With less time at home together and having to spend more time apart, they feel constantly torn apart in different directions, and they insist that wouldn't be happening if Harry and Meghan hadn't abandoned their royal duties."
As The Royal Observer previously reported, the future king and queen's star profile in America continues to rise even with the pressure the 41-year-old couple find themselves under. King Charles III and Queen Camilla assumed their roles well into their 70s, which some analysts claim inadvertently added strain on what is expected of the heir and his wife when it comes to global diplomatic travel.
However, one commentator feels that the sheer popularity and lasting influence the British monarchy has on the worldwide imagination is likely all William and Kate will ever need, granted they keep showing up.
Article continues below advertisement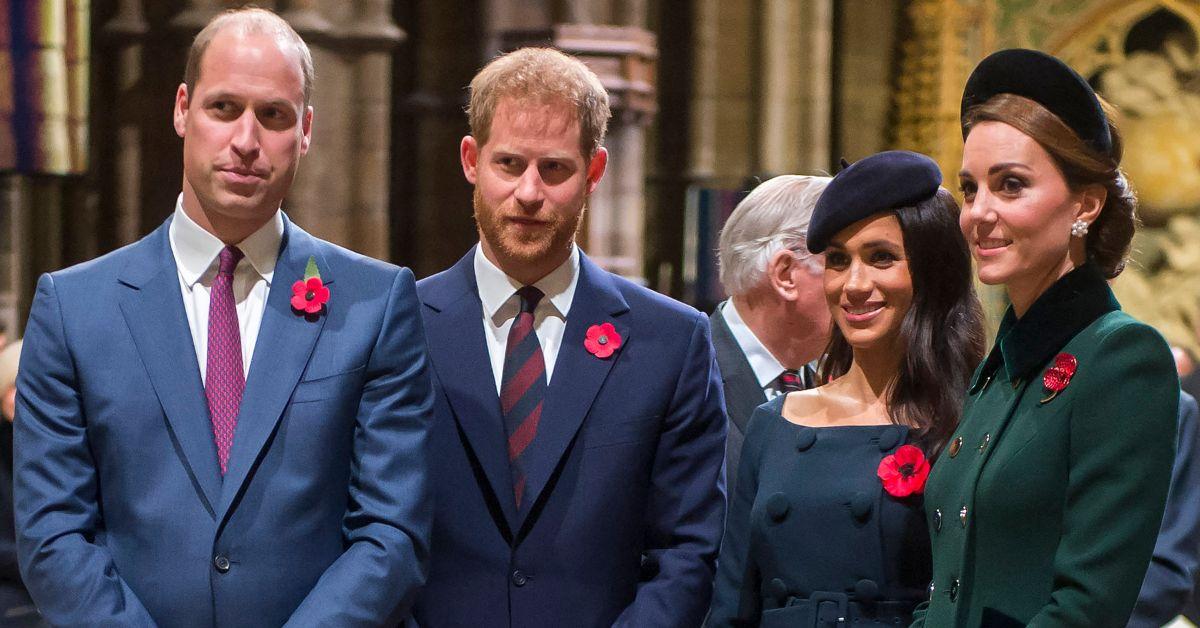 "Whilst Harry and Meghan have a powerful and well-established network of celebrity friends and 'fixers,' there is no substitute for being an actual, fully paid-up member of the royal family," PR analyst Andy Barr told an outlet.
"The global interest and intrigue in the British royal family means that they are guaranteed crowds wherever they go and whatever they do," he added. Barr also highlighted how the Prince and Princess of Wales would be "instantly injected into the kinds of high society connections and opportunities that even top-level A-List celebrities like Meghan and Harry would be jealous of."
He continued: "You only have to watch their every interaction to see that Kate and William are clearly super competitive, and if you combine that and the royal publicity machine in full swing, you can't see much getting in there."
Article continues below advertisement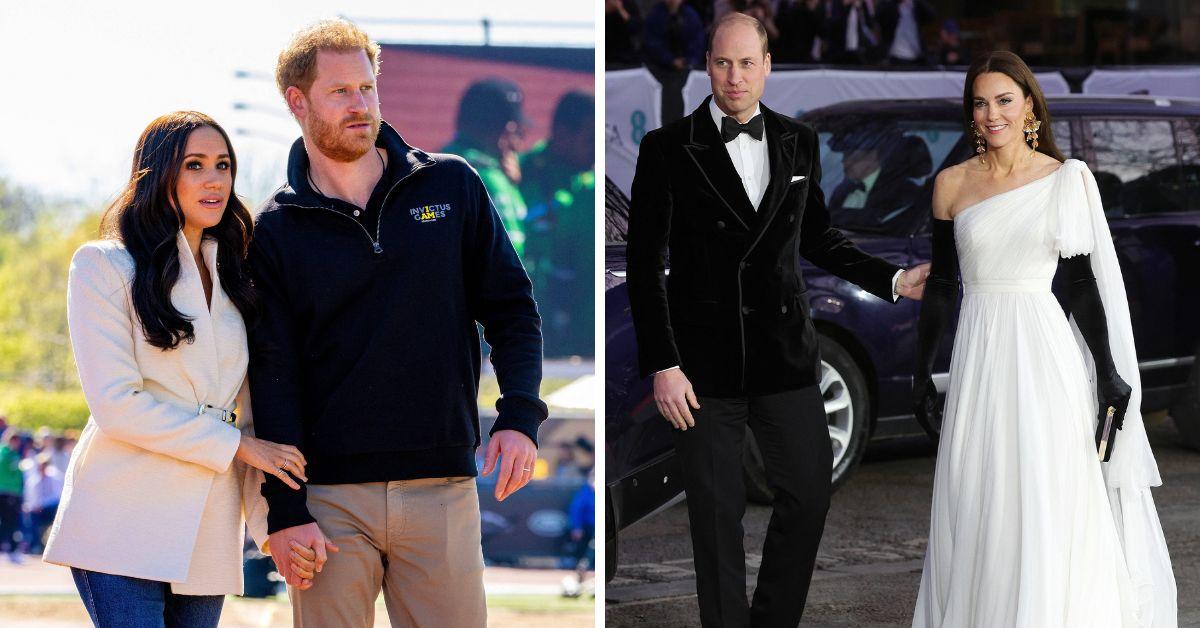 This streak of competition with their California rivals is likely to continue for years.
"They know very well what they do well. This is the authentic couple that we have been waiting to see for years. Like William letting slip, he went for a run in Central Park one morning. Obviously, people will draw that comparison with the paparazzi chase with Meghan and Harry in New York. This is really interesting to see that William is allowing himself to be more open," royal commentator Kate Mansey told an outlet.
Article continues below advertisement