Meghan Markle & Prince Harry Are 'Being Forced To Accept A Downgrade' At The Queen's Platinum Jubilee: Expert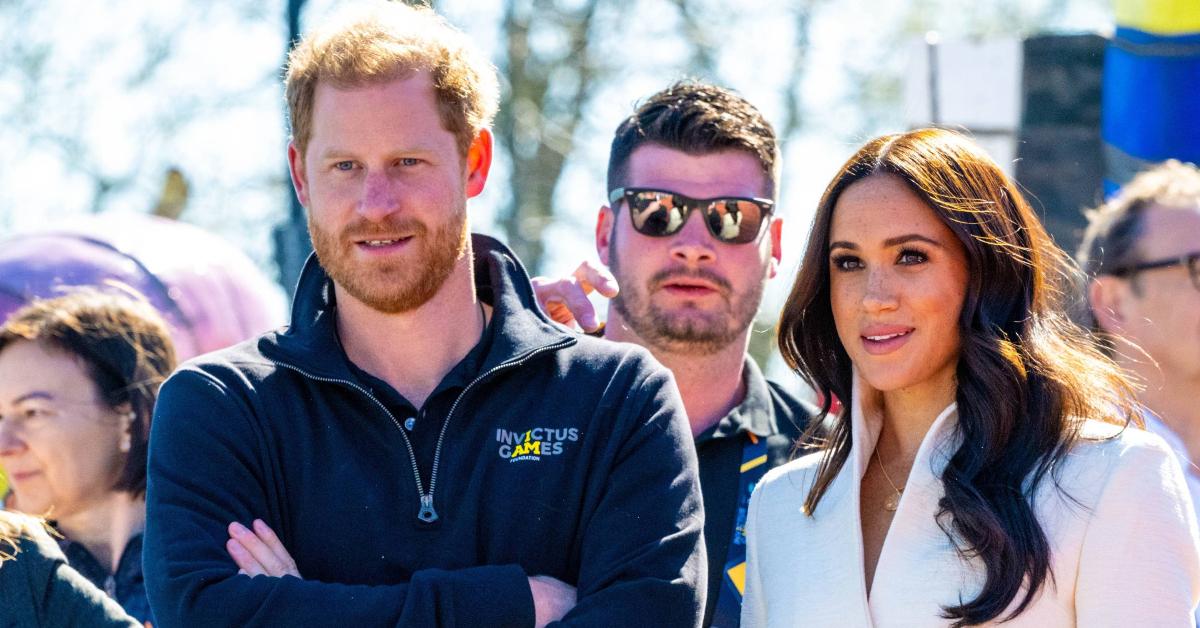 Even though Prince Harry and Meghan Markle are making an appearance at the Queen's Platinum Jubilee, journalist Daniela Elser believes the couple are willing to "sign on as support guest stars."
Article continues below advertisement
Elser believes the pair's motivation is to "make nice just as the biggest royal PR event in a decade rolls around."
"This is Harry and Meghan being forced to accept a downgrade while the world watches on," she added.
Article continues below advertisement
On Friday, May 6, it was announced that the duo, who reside in California, will be making a trip overseas after all.
"After careful consideration, the Queen has decided this year's traditional Trooping the Colour balcony appearance on Thursday, June 2 will be limited to Her Majesty and those members of the royal family who are currently undertaking official public duties on behalf of the Queen," a palace spokesperson said.
"In addition, the Cambridge and Wessex children are also expected to appear as is Sir Tim Laurence, who the Queen is happy to attend as a frequent attendee and support for the Princess Royal on official engagements," the statement continued.
Article continues below advertisement
Despite not being included on the balcony, "Prince Harry and Meghan, The Duke and Duchess of Sussex are excited and honoured to attend The Queen's Platinum Jubilee celebrations this June with their children," a spokesperson for the duo said.
"Other family members will be invited to events. We've always made that clear and they are likely to be public events," a source said of the couple. "They are much-loved members of the family and they would be invited to family events."
The two moved to the West Coast in 2020, but Meghan and Harry made it clear that they weren't ditching the brood for good.
"We never left the family and we only wanted to have the same type of role that exists. There's senior members and there's non-senior. We said specifically, senior roles," the former actress, 40, added. "[There are people] who earn a living, live on palace grounds, can support the Queen if and when called upon. We weren't reinventing the wheel."