Kate Middleton 'Aggressively Reached Out' To Meghan Markle After Lilibet's Birth, But Her Attempts Were 'Denied,' Claims Journalist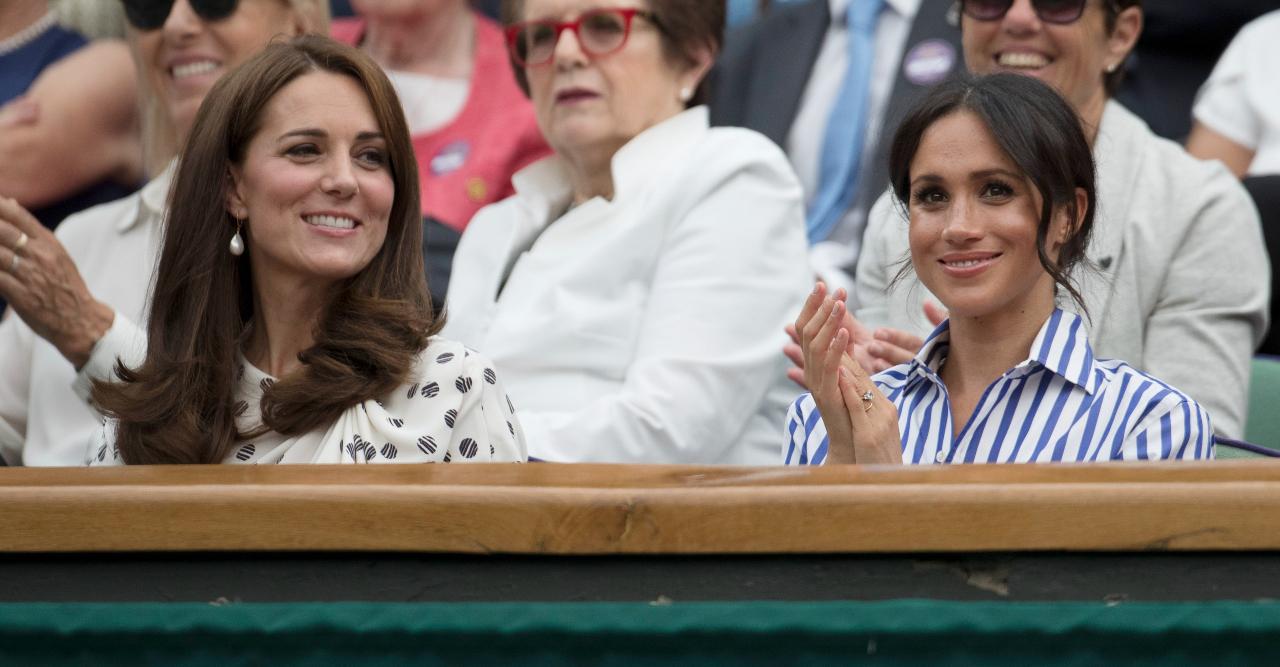 Kate Middleton may have tried to mend ties with Meghan Markle after all.
According to journalist Kinsey Schofield, the mom-of-three attempted to reconnect with the Duchess of Sussex after she and Prince Harry welcomed their second child, but she was met with the cold shoulder.
Article continues below advertisement
Schofield's colleague Christopher Andersen agreed that it was a nice gesture, adding that he doesn't understand why the Duchess of Cambridge has a reputation for being standoffish.
"She's very kind person," the journalist noted. "You always get this from people who have encountered her, worked with her, know her. She's kind and she gets a bum rap as kind as being a kind of a cold fish."
Article continues below advertisement
"I think people think she's so controlled and frankly, a lot of women have told me they consider it to be awfully thin, but she has this little tight group of people around her. Maybe, a half dozen people at the most, and she doesn't let people in that much, but I think when Lili was born she could connect with Meghan in that way as well," continued Andersen. "Unfortunately nobody in the royal family has met her yet."
Lilibet was born on June 4, and the Sussexes have yet to set a date for her christening. While some believe it would be best for the family to have the ceremony in California, others believe that Harry will want to go back to the U.K. so the 6-month-old can be surrounded by her brood, the same way 2-year-old Archie was.