Meghan Markle's Court Battle Was A 'Considerable Victory' Given 'Anxiety Within The Royal Household,' Royal Expert Says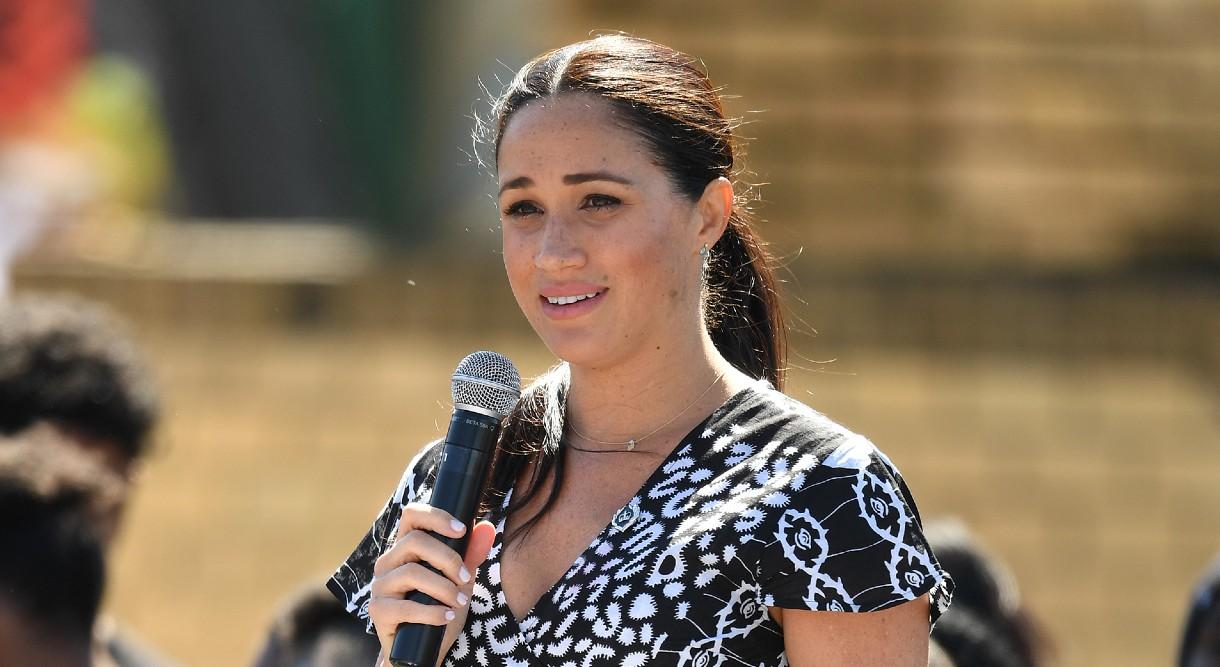 It was a good day for Meghan Markle — who won her privacy battle against Associated Newspapers on February 11 — and BBC's royal expert Nicholas Witchell said the former actress — and the palace — should be happy with the court's decision.
"Copyright will go to trial," he said. "But the central issue was privacy issue and this is a very considerable victory for her in the teeth of considerable anxiety within the royal household that this could really cause all sorts of trouble."
Article continues below advertisement
He continued, "Considering the Mail on Sunday had produced a witness statement from her father in which Thomas Markle said: 'I believe and still believe that Meghan wanted her account of the letter to be published.' So Thomas Markle was prepared to come and give evidence on behalf of the Mail on Sunday. There was the prospect of Meghan and her father meeting at the High Court. That now won't happen."
However, there will be a hearing in March to decide "the next steps" when it comes to copyright issues of the letter.
Article continues below advertisement
Following the judge's decision, the 39-year-old got candid about how she was feeling.
"After two long years of pursuing litigation, I am grateful to the courts for holding Associated Newspapers and The Mail on Sunday to account for their illegal and dehumanizing practices. These tactics (and those of their sister publications MailOnline and the Daily Mail) are not new; in fact, they've been going on for far too long without consequence. For these outlets, it's a game. For me and so many others, it's real life, real relationships, and very real sadness. The damage they have done and continue to do runs deep," she told ET Canada in a statement.
She continued, "The world needs reliable, fact-checked, high-quality news. What The Mail on Sunday and its partner publications do is the opposite. We all lose when misinformation sells more than truth, when moral exploitation sells more than decency, and when companies create their business model to profit from people's pain. But for today, with this comprehensive win on both privacy and copyright, we have all won. We now know, and hope it creates legal precedent, that you cannot take somebody's privacy and exploit it in a privacy case, as the defendant has blatantly done over the past two years."
Article continues below advertisement
The Duchess of Sussex shared that "we all deserve justice and truth, and we all deserve better" and went on to thank her husband, Prince Harry, her mom, legal team and Jenny Afia "for her unrelenting support throughout this process."
Article continues below advertisement
The former Hollywood star sued Associated Newspapers Limited — which publishes the Daily Mail and MailOnline — for invasion of privacy, infringement of data protection rights and copyright infringement after they published a letter from Thomas in August 2018 — just three months after Meghan married into the royal family.
Judge Mark Warby said the articles breached her privacy — but she will have to face a copyright trial this year.
"The claimant had a reasonable expectation that the contents of the Letter would remain private. The Mail Articles interfered with that reasonable expectation," Warby said, adding that Meghan's letter to her father was "manifestly excessive and hence unlawful."
"It was, in short, a personal and private letter. The majority of what was published was about the claimant's own behavior, her feelings of anguish about her father's behavior — as she saw it — and the resulting rift between them," he continued. "These are inherently private and personal matters."
He added: "The only tenable justification for any such interference was to correct some inaccuracies about the Letter contained in the People Article. On an objective review of the Articles in the light of the surrounding circumstances, the inescapable conclusion is that, save to a very limited extent, the disclosures made were not a necessary or proportionate means of serving that purpose."