Victory: Meghan Markle Wins Bid In High Court Privacy Battle, Will Avoid Full Trial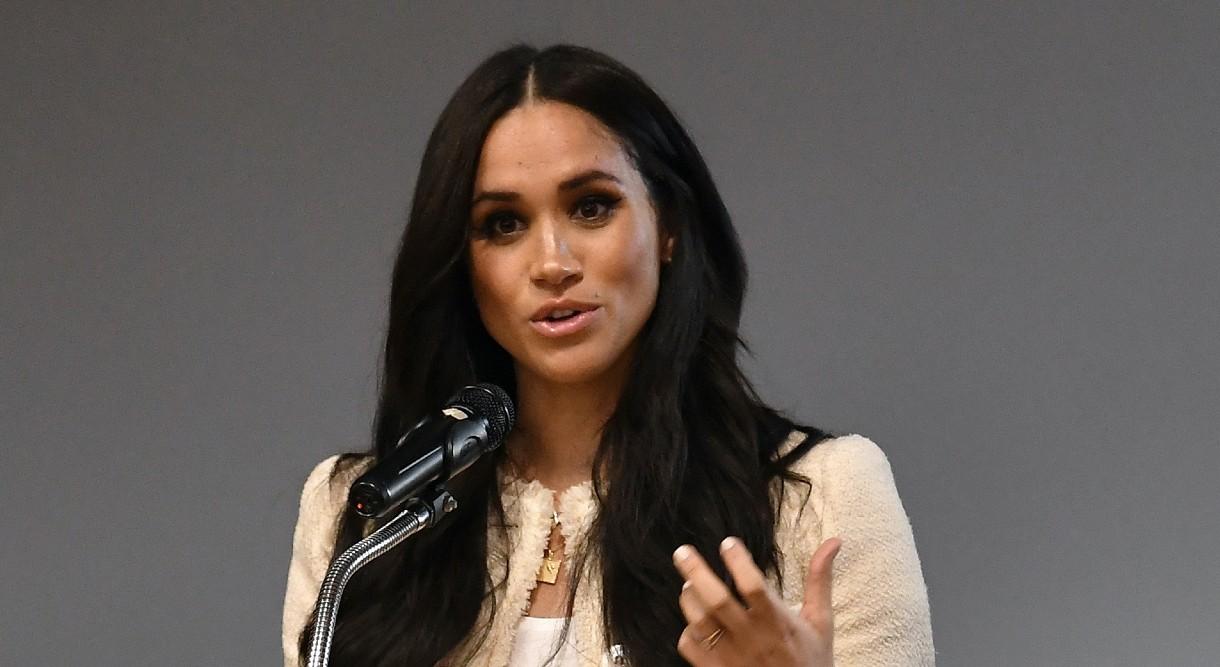 It's the moment everyone has been waiting for — Meghan Markle's court case will not be going to full trial, meaning that the Duchess of Sussex will not have to give evidence in the witness box, and she will not have to face her father, Thomas Markle, in court.
Article continues below advertisement
The Suits alum, 39, is suing Associated Newspapers Limited — which publishes the Daily Mail and MailOnline — for invasion of privacy, infringement of data protection rights and copyright infringement after they published a letter from Thomas in August 2018 — just three months after Meghan married Prince Harry.
Article continues below advertisement
On Thursday, February 11, Judge Mark Warby said the articles breached her privacy. However, he said Meghan would have to face a copyright trial.
"The claimant had a reasonable expectation that the contents of the Letter would remain private. The Mail Articles interfered with that reasonable expectation," Warby said, adding that Meghan's letter to her father was "manifestly excessive and hence unlawful."
"It was, in short, a personal and private letter. The majority of what was published was about the claimant's own behavior, her feelings of anguish about her father's behavior — as she saw it — and the resulting rift between them," he continued. "These are inherently private and personal matters."
He added: "The only tenable justification for any such interference was to correct some inaccuracies about the Letter contained in the People Article. On an objective review of the Articles in the light of the surrounding circumstances, the inescapable conclusion is that, save to a very limited extent, the disclosures made were not a necessary or proportionate means of serving that purpose."
Article continues below advertisement
"For the most part they did not serve that purpose at all. Taken as a whole the disclosures were manifestly excessive and hence unlawful. There is no prospect that a different judgment would be reached after a trial."
Warby there would be another hearing in March to decide on "next steps" and added there is the issue of whether Meghan was "the sole author" of the letter or if Jason Knauf, the former communications secretary, was a "co-author" should be determined at a trial.
Article continues below advertisement
Last month, Meghan's attorney, Justin Rushbrooke, argued that the letter to her father was "intrinsically private, personal and sensitive" and printing excerpts from the letter was a "triple-barrelled invasion of her privacy rights."
Antony White — who is representing ALN — said Meghan had written the letter "with a view to it being disclosed publicly at some future point" in order to "defend her against charges of being an uncaring or unloving daughter."
White argued Meghan "must, at the very least, have appreciated that her father might choose to disclose it," adding that her aides at Kensington Palace were shown the letter before it was sent.
Article continues below advertisement
"No truly private letter from daughter to father would require any input from the Kensington Palace communications team," he said.
On the other hand, Rushbrooke said the "contents and character of the letter were intrinsically private, personal and sensitive in nature," and Meghan "had a reasonable expectation of privacy in respect of the contents of the letter."
It was "a heartfelt plea from an anguished daughter to her father," Rushbrooke added.
Thomas shared his story with the Daily Mail about a People article was published about his contentious relationship with Meghan.
"When I read the article 'The Truth About Meghan' in People magazine, I was shocked by what it said about me," he said. "It was a total lie. It misrepresented the tone and content of the letter Meg had written me in August 2018, [and I] quickly decided I wanted to correct that misrepresentation."
Article continues below advertisement
"Until I read the article in People magazine I had never intended to talk publicly about Meg's letter to me," Thomas continued. "The content of that article caused me to change my mind. It was only by publishing the text of the letter that I could properly set the record straight and show that what People magazine had published was false and unfair ... I had to defend myself against that attack."