Actress Lily Collins Caused Chaos & Acted 'Naughty' When She Met Princess Diana & Prince Charles As A Toddler: See Photo!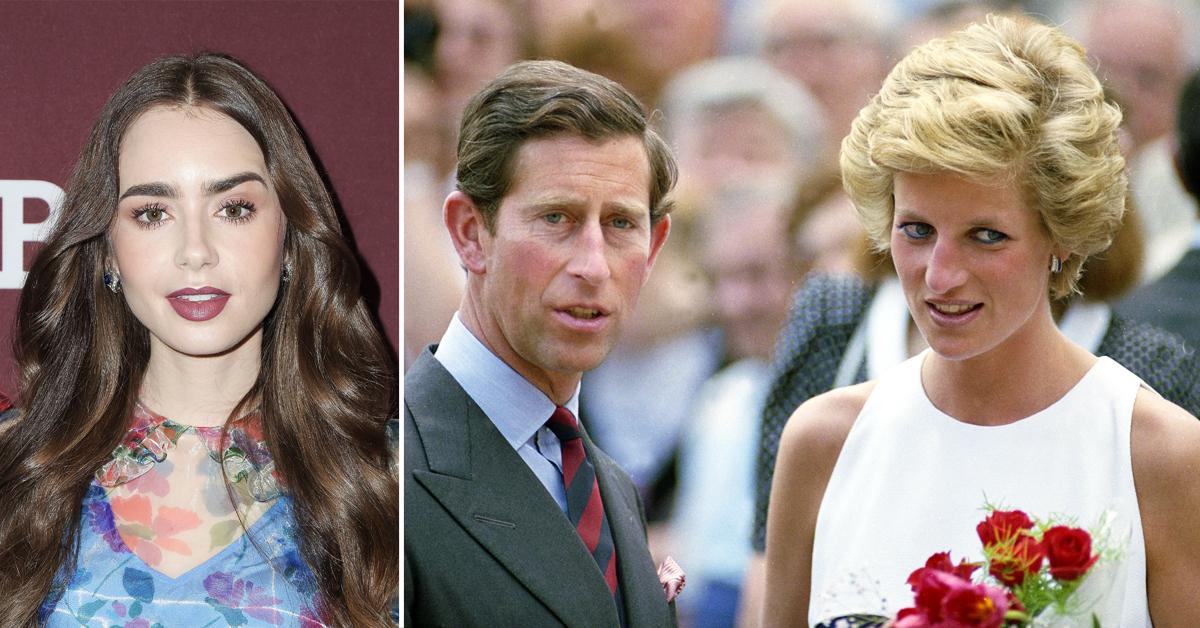 Emily in Paris star Lily Collins made quite the impression when she met the royal family as a little girl.
The actress revealed on The Late Late Show With James Corden that when she was younger, her parents, Phil Collins and Jill Tavelman, brought her along when they were invited to attend a Prince's Trust event — but unfortunately, she wasn't on her best behavior.
Article continues below advertisement
"I've been told that this is what happened: I'm giving Diana flowers, but the second she went to take them, I then tried to pull them back," she shared. "So as you can imagine, all the air was sucked out of the room. But then again, I was wearing a cute dress, so who's going to really punish me?"
Article continues below advertisement
Since she grew up in England and her musician "father did a lot of stuff with the Prince's Trust," she had the chance the interact with the royals on another occasion.
"I was also told that when I was younger, I was playing with some toys with Prince Charles and I proceeded to kind of throw something at him, like, throw a toy telephone at his head, which again, all the air was sucked out of the room," she quipped. "I just went along for the ride, and I guess I had a tendency to do naughty things as a 2-year-old."
Article continues below advertisement
Despite Collins' father's legacy, she's "proud" of herself for forging her own path in showbiz.
"I'm so incredibly proud of what my surname represents, for what my dad's done," she stated. "And I'm an incredibly proud daughter, but I am going on my own path, my own journey."