The King's Fury: Charles III Is 'Really Angry' With Meghan Markle and Prince Harry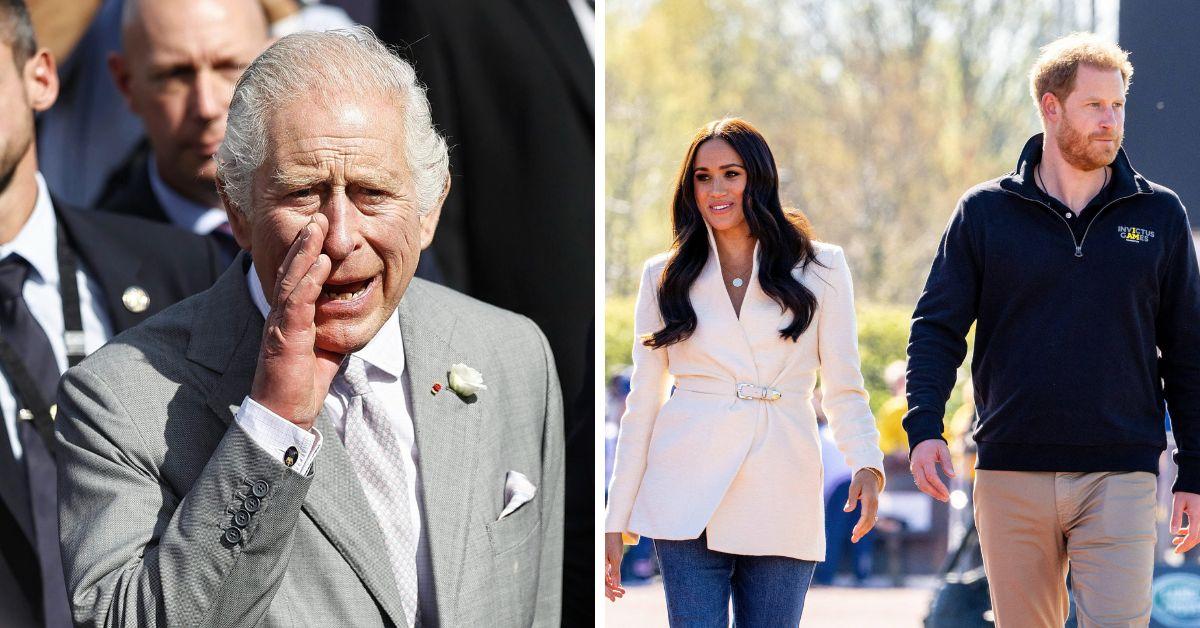 King Charles III is upset with Prince Harry and Meghan Markle even nine months after their Netflix documentary and Harry's memoir, Spare, was released.
Regarding the autobiography, royal author Tom Quinn claims that "Charles, in particular, is said to be 'really angry about it.'"
Article continues below advertisement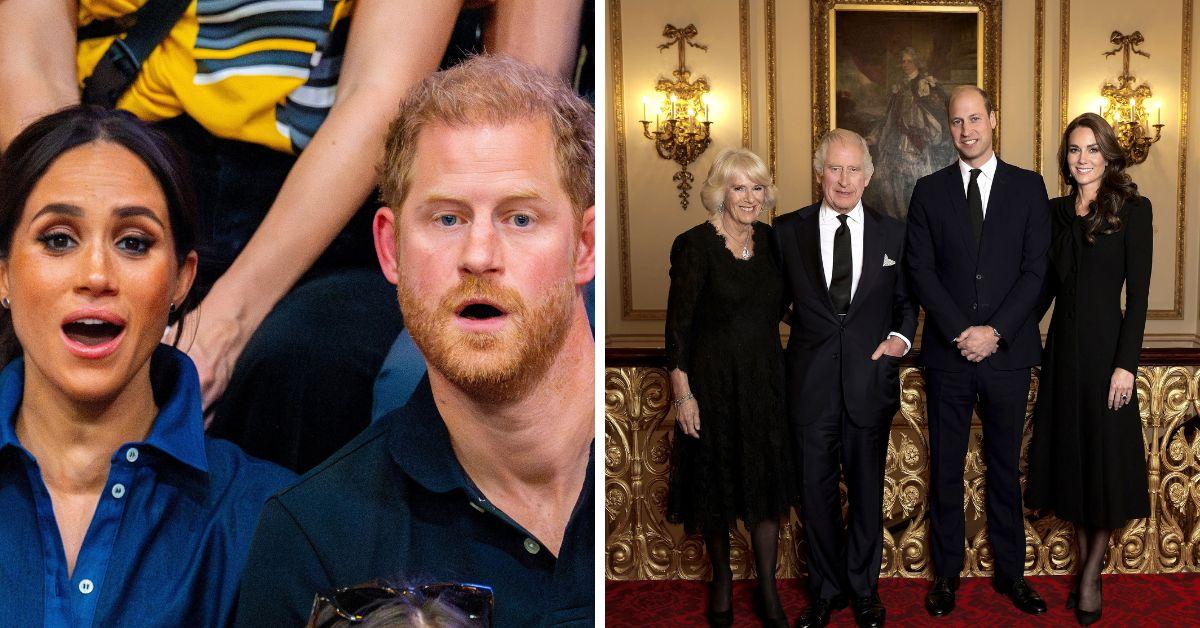 "I have spoken to the people who worked for Meghan and Harry when they were in England and have also interviewed people who worked for William and Kate, and they say that privately there's a lot more anger than there is publicly," he added.
The biographer further stated how the King's main cause of frustration with his youngest son is due to the "whole idea that these difficulties should be aired in public" and his annoyance at how Harry is "always complaining about the way he was treated."
In the Montecito twosome's docu-series, Harry & Meghan, the pair took multiple potshots at the British royal family and even mocked the late Queen Elizabeth II. In one scene, the former Suits star is constantly on the brink of bursting out laughing when she recounts how she outstretched her arms and bowed before saying, "'Pleasure to meet you, your Majesty, was that OK?' It was so intense."
The Duke of Sussex went on to call the Buckingham Palace Press Office a "dirty game" and accused those who worked in it of leaking and planting stories about him and Meghan.
Article continues below advertisement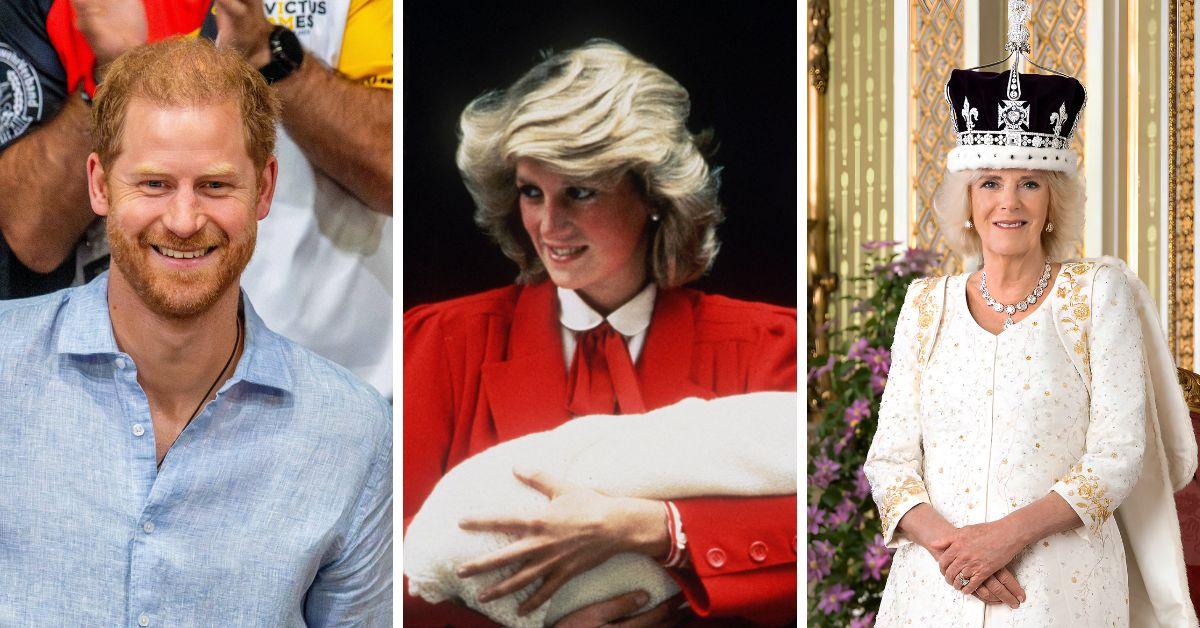 However, this was only the warm-up, with the main dish coming last January when the fifth in line to the throne's anticipated book hit shelves. Charles III's youngest son accused his father of being cold and distant after his mother, Diana, Princess of Wales, died when he was only 12 years old.
He also took shots at his stepmother, Queen Camilla, by claiming she consistently "sacrificed" himself and Meghan at her "PR altar" to ensure she received good press. He also spilled how both he and William allegedly begged their father never to marry the woman who caused so much strife in their early lives due to her affair with their dad.
Article continues below advertisement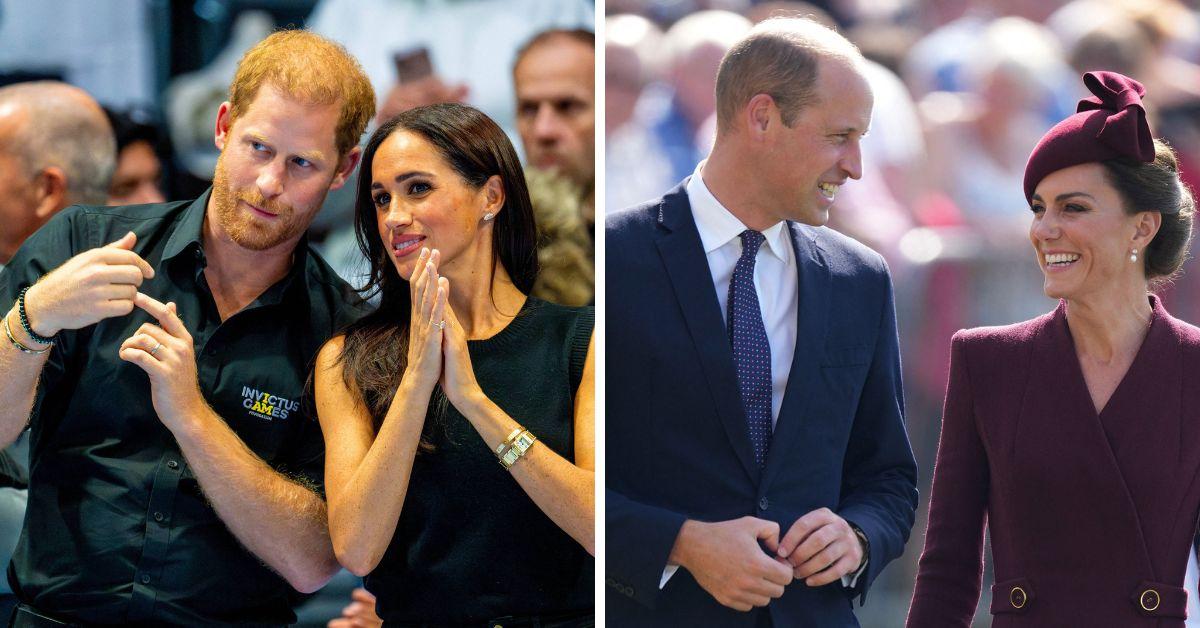 However, it was Prince William and Kate, Princess of Wales, who received most of the California transplant's fury. The fiery-haired prince accused the future king of throwing him to the ground during a 2019 argument over Meghan. He also poked fun at his elder brother's "balding head" and pointed out how the next monarch was "losing his good looks."
Even though the King is reportedly furious over his son's actions, it is believed he is the only senior royal who still speaks to Harry and Meghan.
"The King loves his son very much, but he has been mortally wounded by what he has done," a royal insider shared with an outlet. "He will always be there for him, but [he] draws the line at public slanging matches."
Article continues below advertisement