Somber Kate Middleton Visits & Lays Flowers At Sarah Everard's Memorial In Clapham Common: Watch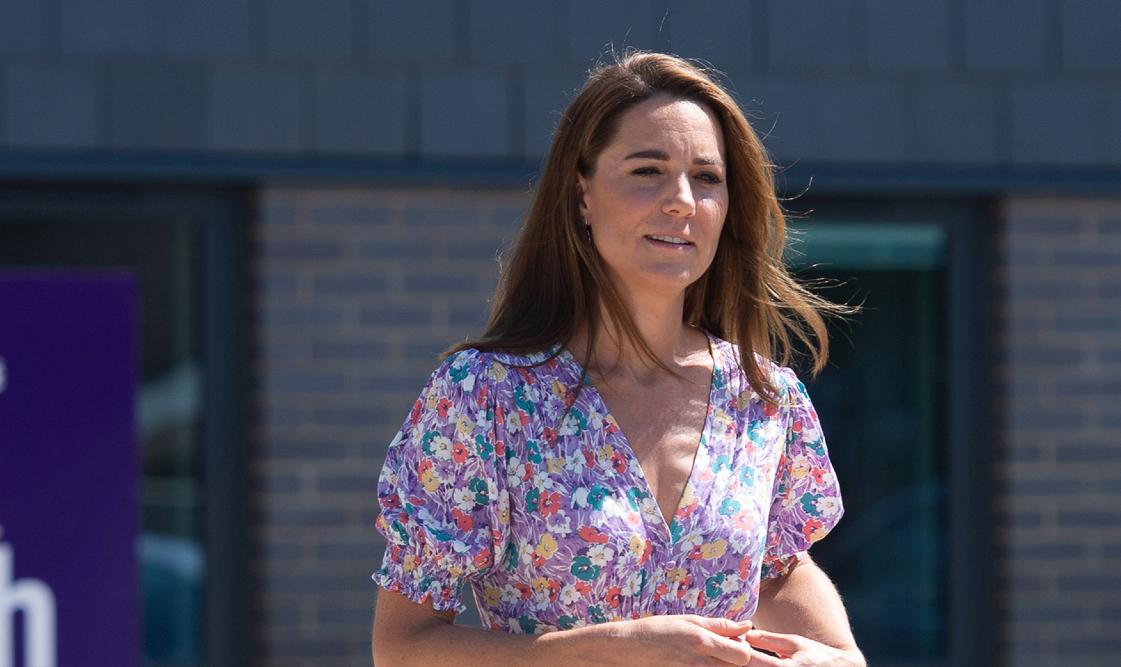 Kate Middleton joined other mourners who visited Sarah Everard's memorial in Clapham Common on Saturday, March 13.
"The Duchess of Cambridge has paid her respects to Sarah Everard at Clapham Common bandstand," Sky News journalist Thomas Newton posted the clip of the 39-year-old on Twitter.
Article continues below advertisement
In the video, the mom-of-three — who was wearing a brown coat and black jeans — is seen staring at the plethora of flowers. She then turns and walks around, looking somber.
Fans praised Kate for taking the time to mourn Everard, who disappeared last week and was later found murdered.
"Alone, unannounced, just a woman who feels the pain like we all do right now for sarah," one person wrote, while another echoed, "No big entourage, just a quiet human being, being respectful."
A third user added, "It doesn't look like anyone recognised her - great to see her pay her respects."
Article continues below advertisement
Clearly, Kate felt it was important to visit the memorial. "The Duchess wanted to pay her respects to Sarah and her family," a palace source told The Sun. "She remembers what it felt like to walk around London at night before she got married."
Article continues below advertisement
Other vigils were supposed to take place at 6 p.m. in cities across the U.K., but the police banned the gatherings due to COVID-19 restrictions.
"We would like to thank the organisers of the Reclaim These Streets vigil for postponing their event until a time when it is safe and legal to do so without fear of attributing to potential spread of the coronavirus," the police said via Twitter.
Everard went missing around 9:30 p.m. on March 3 after she walked home from her friend's apartment. On Wednesday, March 10, her body was found in a wooded area near Ashford, Kent.
Wayne Couzens, a Metropolitan Police officer, was arrested on Tuesday night at his home in Deal, Kent; he has since been charged with kidnap and murder.