Gorgeous Ladies! Kate Middleton & Princess Mary Of Denmark Meet Up In Denmark — Photos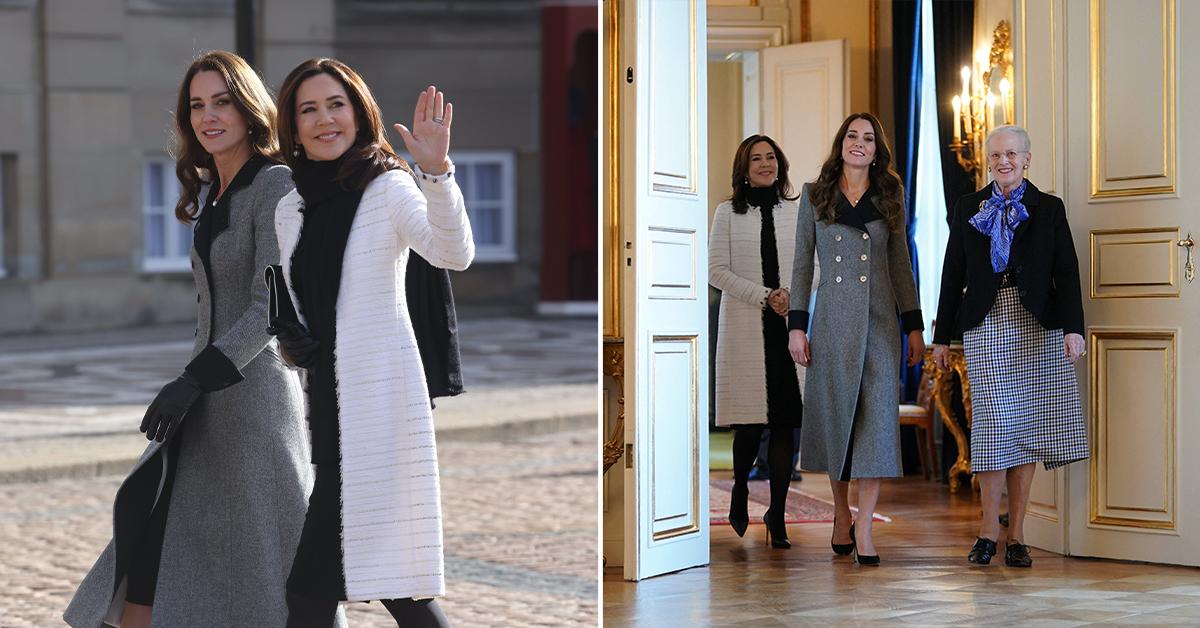 Royals unite! Kate Middleton and Princess Mary of Denmark met up on Wednesday, February 23, while the former was on her solo tour.
Article continues below advertisement
The 40-year-old, who wore a gray dress and black gloves, was photographed walking alongside Mary, who looked gorgeous in a white coat and black turtleneck.
Article continues below advertisement
The two ladies were also joined by Queen Margrethe.
Scroll through the gallery below to see more photos!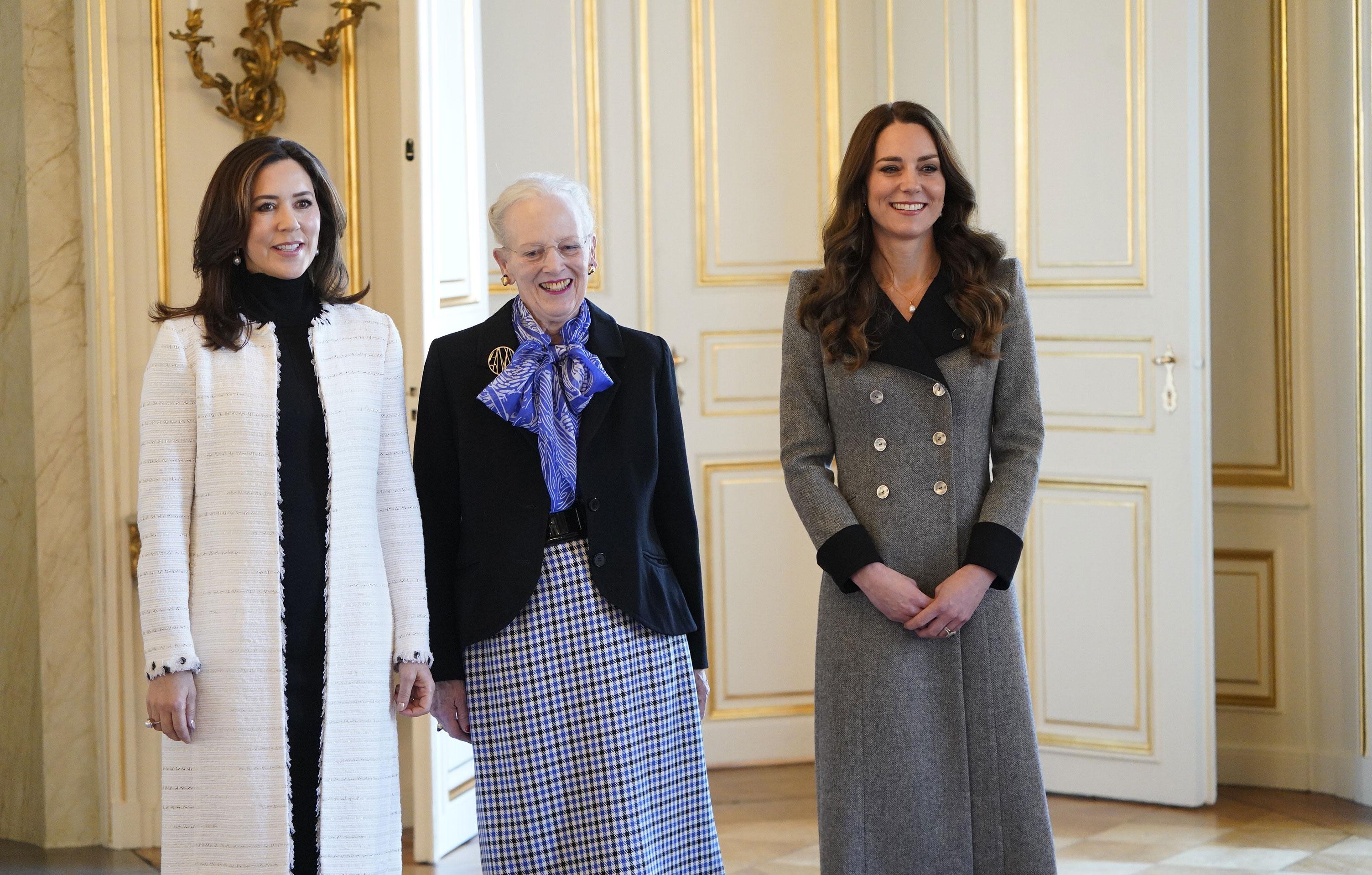 "Joining The Queen of Denmark and The Crown Princess to celebrate a Jubilee year for both the United Kingdom and Denmark – a Golden Jubilee here in Denmark, and Her Majesty The Queen's Platinum Jubilee back in the UK. Thank you for the warm welcome! 🇩🇰," a message read on Kate and Prince William's Instagram page.
Article continues below advertisement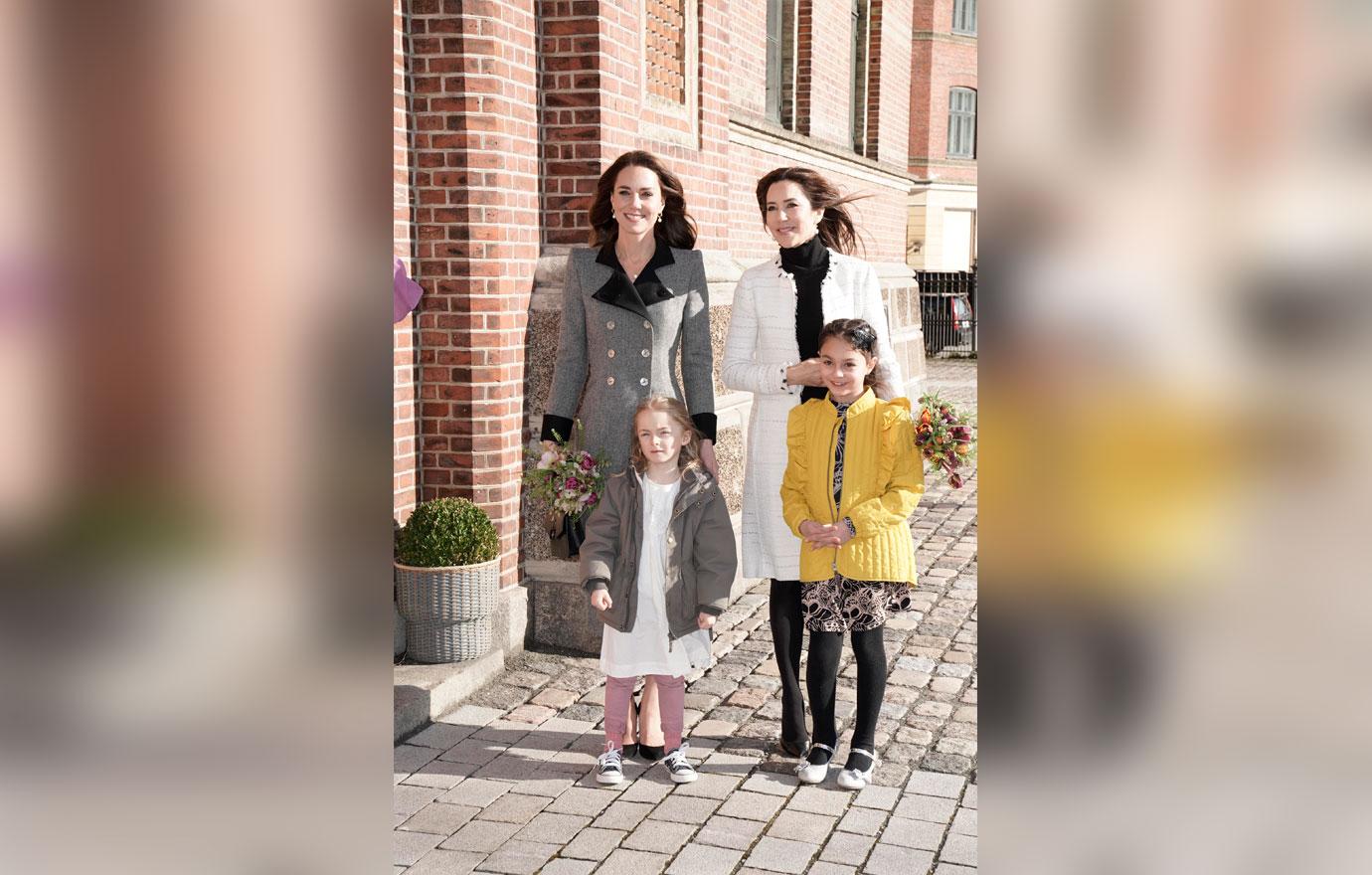 Of course, people loved seeing the trio together. One person wrote, "3 stunning Queens👑👑👑," while another added, "So lovely to see a Monarch with two future Queens together 😍😍😍❤️❤️❤️❤️."
A third person added, "One Queen and two amazing future ones🙌."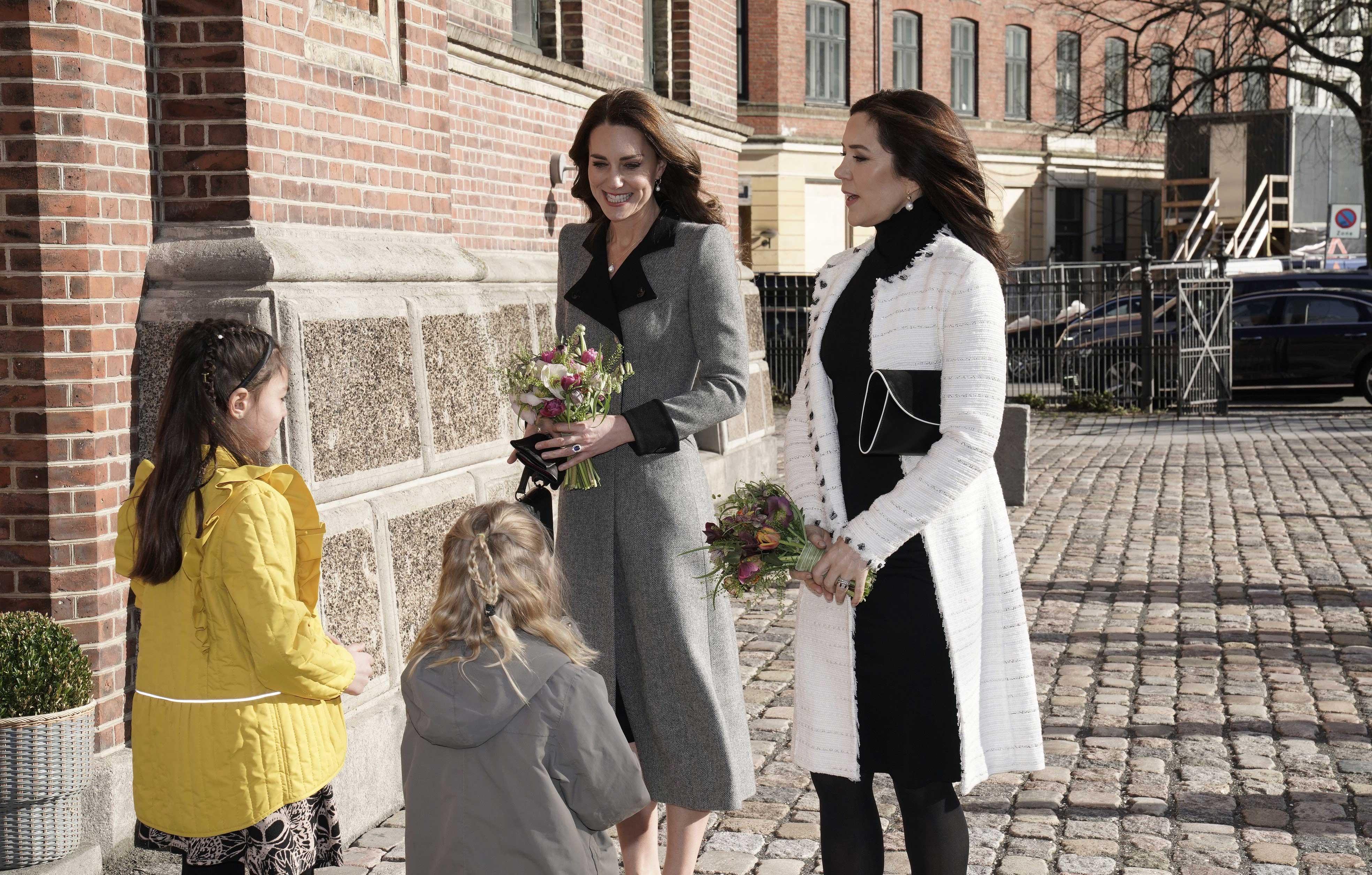 "🇬🇧 A short while ago, Her Majesty The Queen and Her Royal Highness The Crown Princess welcomed Her Royal Highness The Duchess of Cambridge to Denmark during a reception at Amalienborg. The Duchess is on a two-day working visit in Copenhagen, where Her Royal Highness is visiting a number of institutions in the capital.The reception of The Duchess took place in Christian IX's Palace, where The Queen resides. The palace is named after Christian IX, who is the great-great grandfather of both The Queen and Her Majesty Queen Elizabeth of Great Britain. The king resided in the palace during his 42-year reign, and the familial bond between the two royal families thus goes back many years," a note read via Instagram.
Article continues below advertisement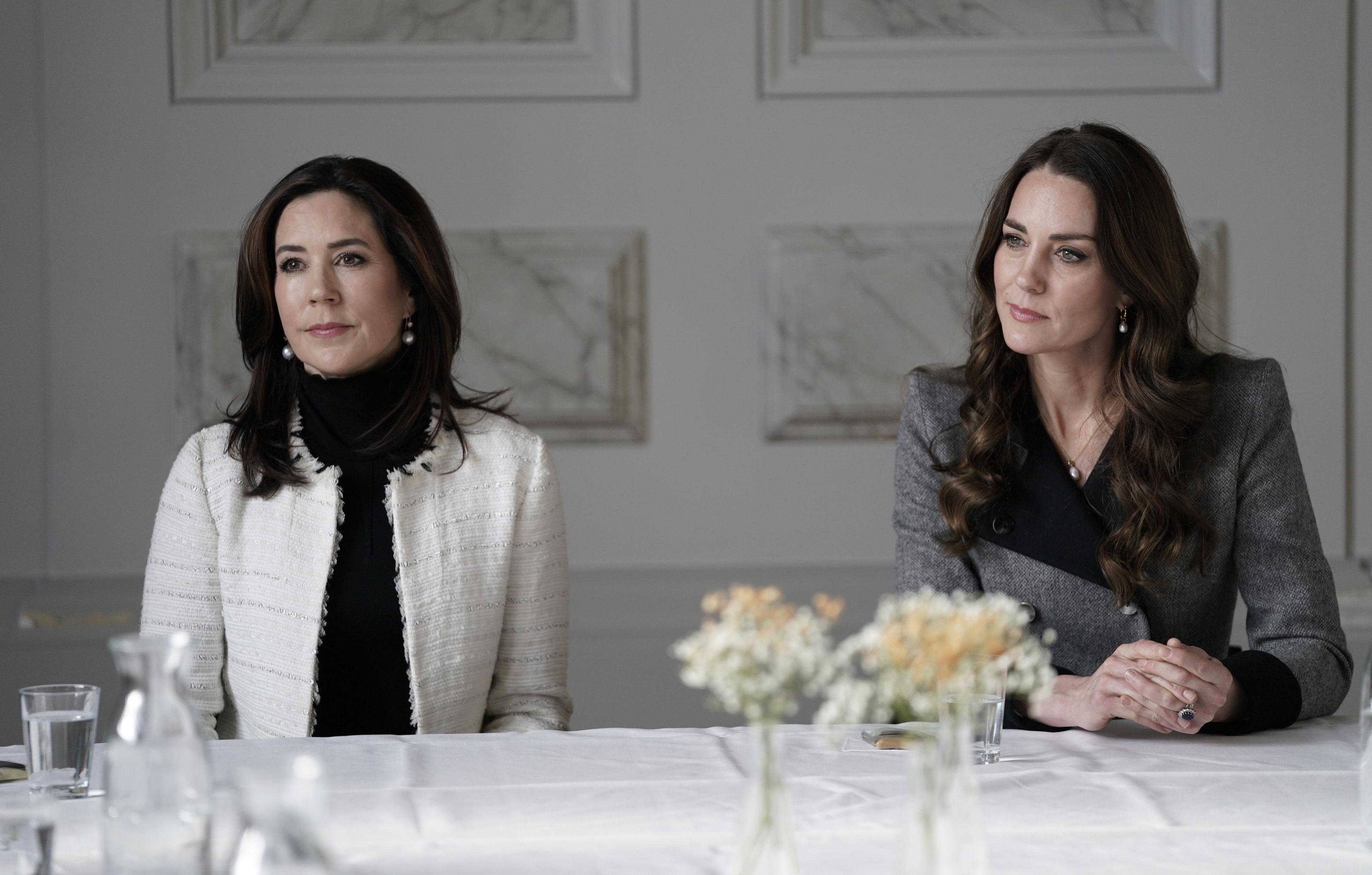 "🇬🇧Since 2007, Her Royal Highness The Crown Princess, as chairman of The Mary Foundation, has worked purposefully with a number of projects to fight against social isolation of children, young people and adults in three areas: bullying and well-being, domestic violence and loneliness. Their Royal Highnesses will visit one of the foundation's projects at Danner's Shelter later today," a note read about their outing. "There, The Crown Princess will show The Duchess how a backpack given to children at the country's shelters creates the starting point for a discussion with the children about the difficult experiences they have had.The Mary Foundation's wide-ranging work with strengthening children's mental health is also embraced by The Duchess, who established The Royal Foundation Centre for Early Childhood last year."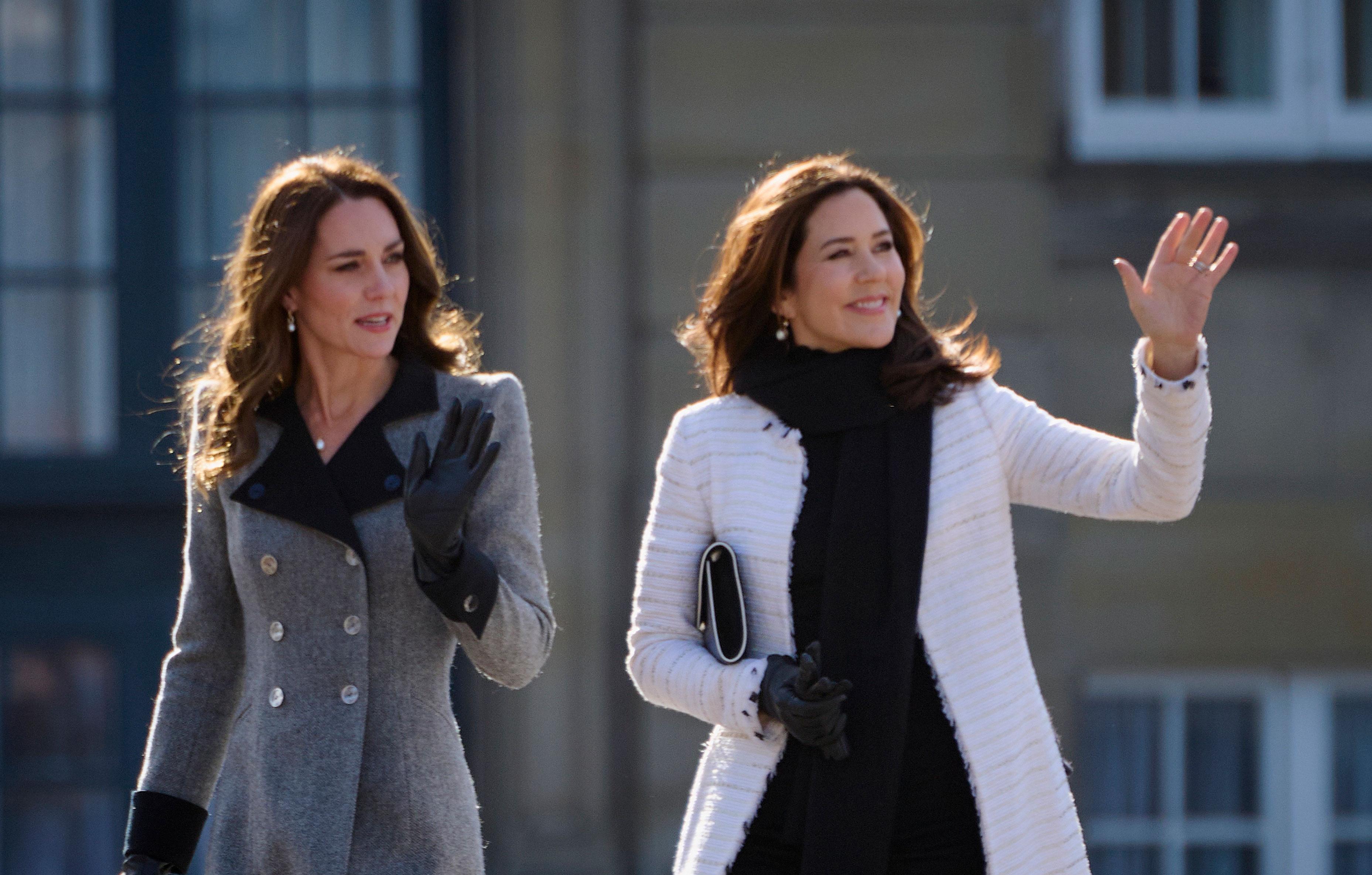 Looks like it was a fabulous day!