Need For Speed! Kate Middleton & Prince William Chat With Tom Cruise At 'Top Gun: Maverick' Premiere — Photos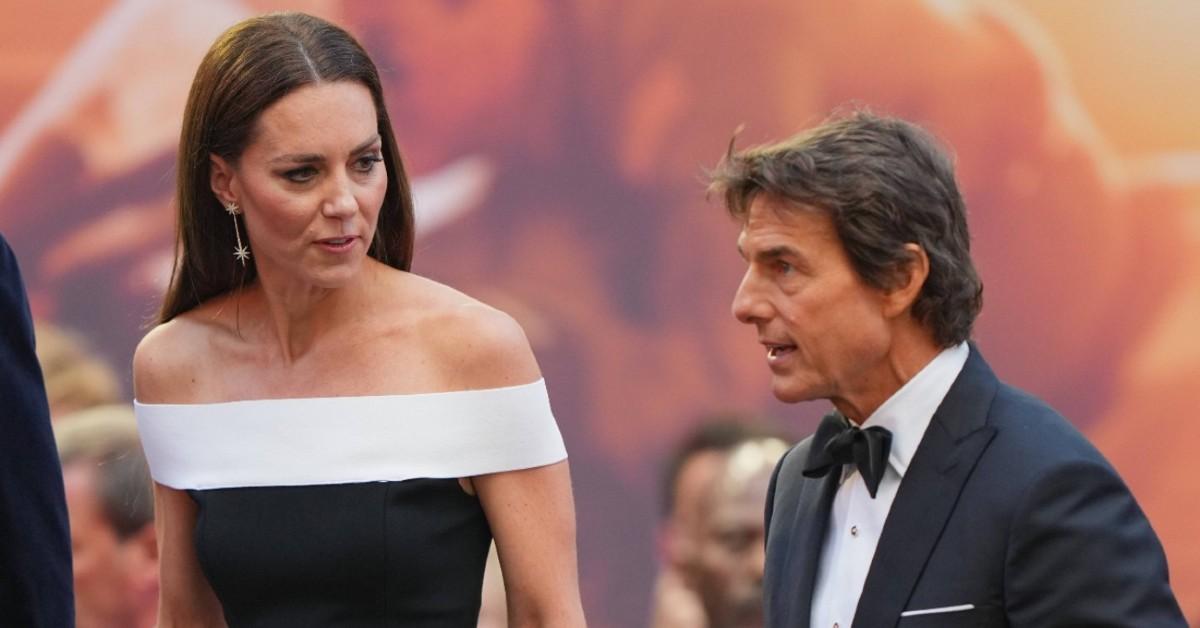 Movie star Tom Cruise received the royal treatment when his latest flick, Top Gun: Maverick, premiered in London on Thursday, May 19, as none other than Prince William and Kate Middleton came out for the screening!
The parents-of-three got all dolled up for the event, as did the Oscar nominee and his costars like Jennifer Connelly and Miles Teller.
Article continues below advertisement
It was previously revealed that the royals have actually , as Cruise himself offered to show them an early screening when he found out that William was a fan.
Scroll down to see the couple and iconic actor on the red carpet!
For the star-studded event, the Duchess of Cambridge wore an off-the shoulder black gown that featured a white neckline. She wore her brunette tresses down in a straight style and tucked the strands behind her ears so everyone could see her stunning star earrings.
William stuck to a classic black tux and bow tie, but other photos revealed that his shoes had a picture of a plane on them, which isn't too surprising, as he's a helicopter pilot himself!
Article continues below advertisement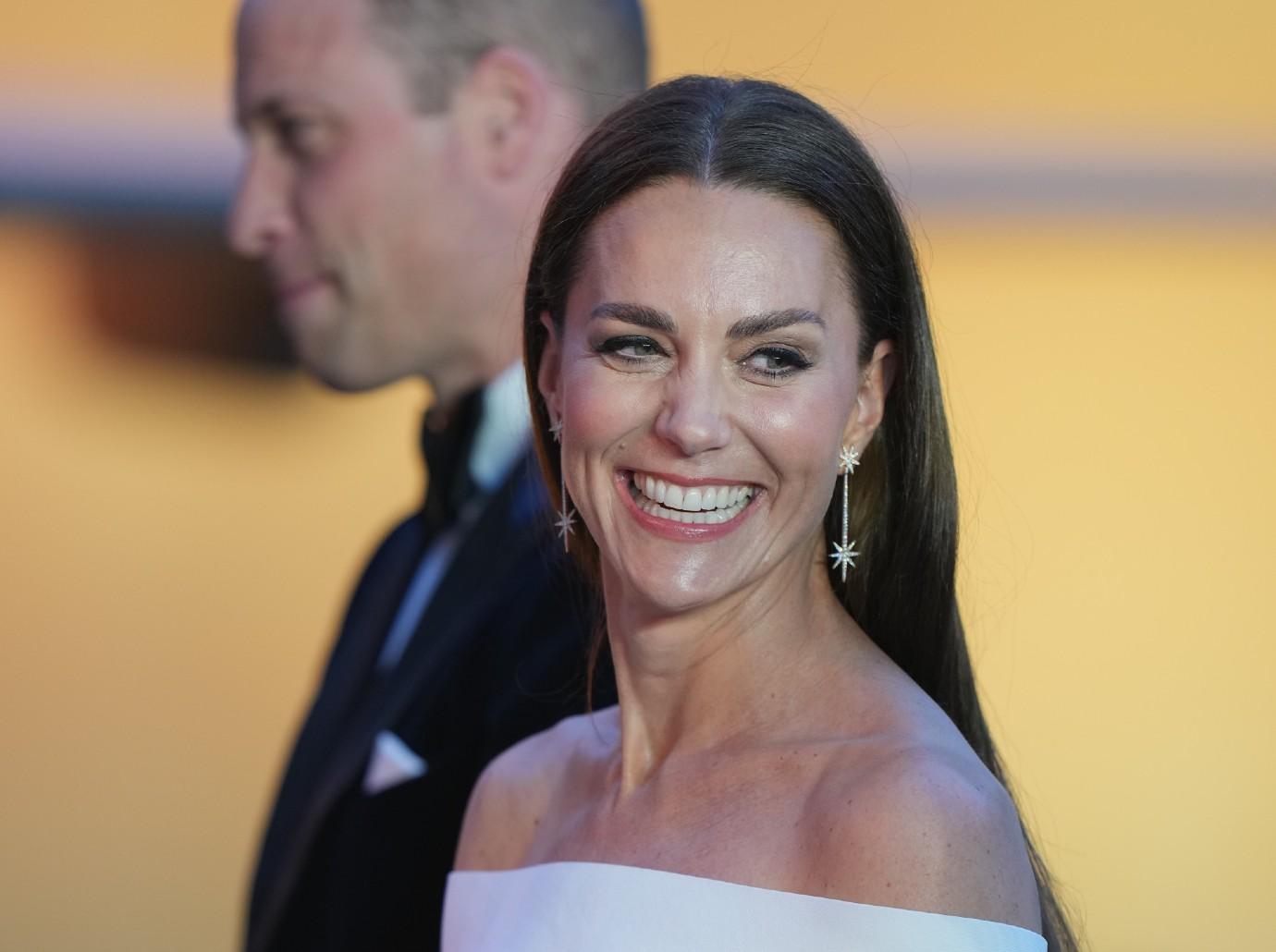 The event was put on by the Film and TV Charity as part of the annual Royal Film Performance, a charitable organization which aims "to raise vital funds to help people working in those industries when they need support."
Queen Elizabeth has been a patron of the group since it was founded in 1946. Due to the pandemic, the celebration was cancelled in 2020 and 2021.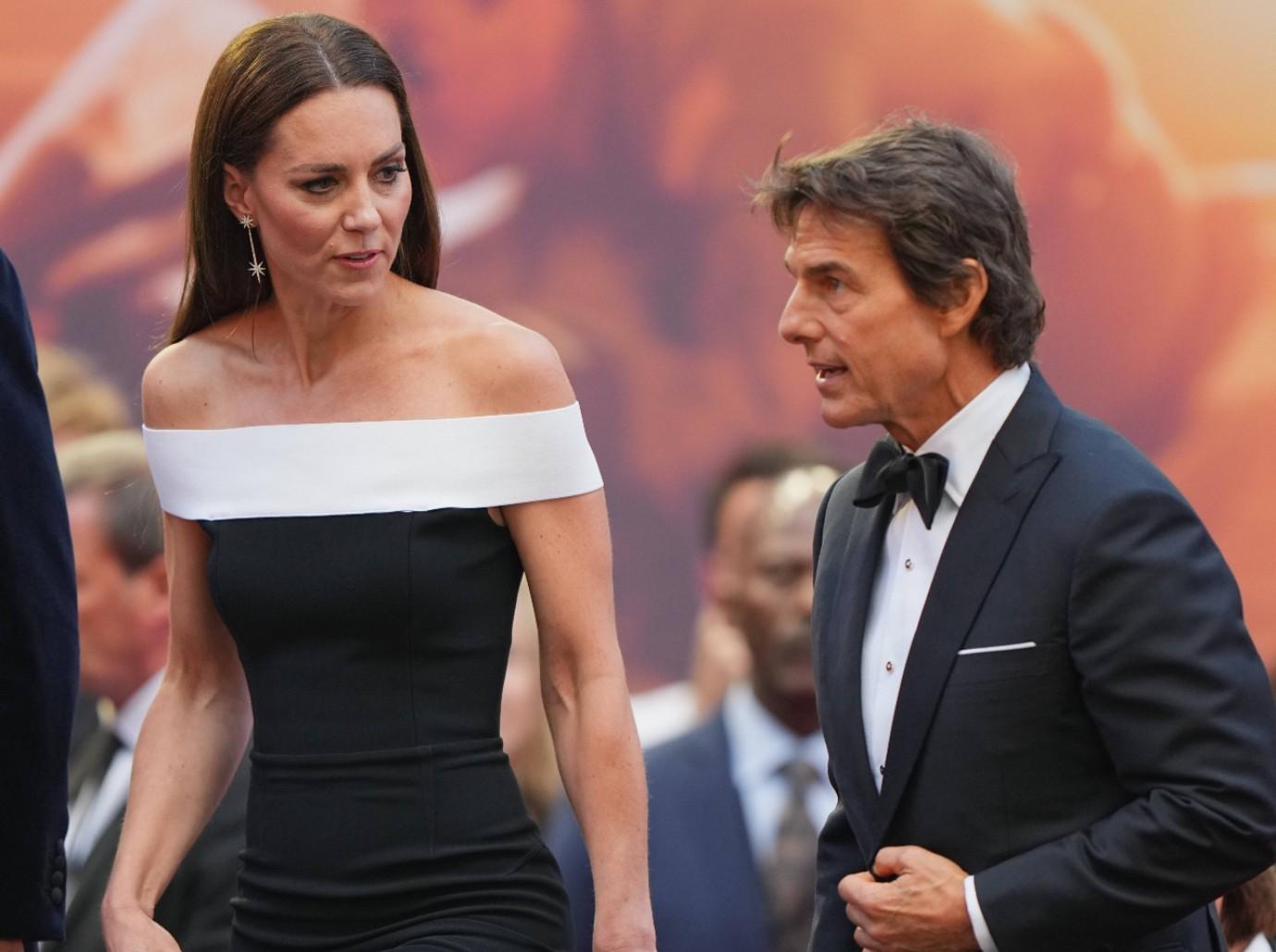 At one point, the action star was seen holding out his hand to help Kate walk up the steps in her gown.
On Kate and Will's Instagram Story, the Jerry Maguire lead recorded a special message for fans. "I want to thank your for joining us this evening. It's such a privilege to have you here, and such a privilege to be in your country," he stated. "We're going to have a great night and have a lot of fun."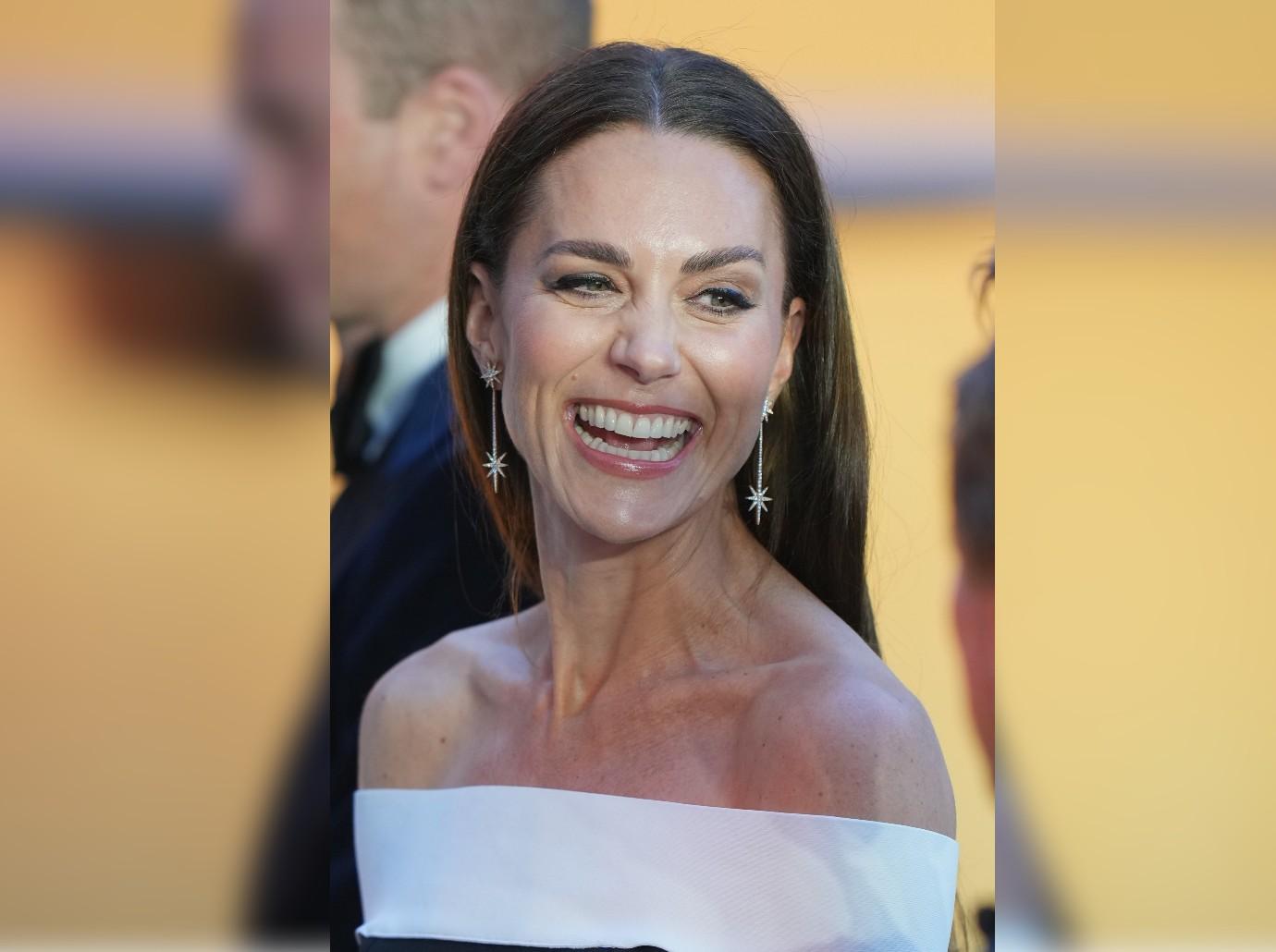 Other footage showed the royals meeting some of the film's other stars, such as Jay Ellis and Connelly, as well as some of the crew.
Connelly actually had the opportunity to meet William's mother over three decades ago. "My last time at a Royal Premiere! Meeting Princess Diana at the Royal Premiere of Labyrinth in 1986," the actress captioned a photo from the event on Instagram. "Honored to be attending the Royal Premiere of Top Gun tonight.