Kate Middleton & Prince William 'Have Their Hands Full' With Moving This Summer, Her Uncle Says: 'They're Ready For The Next Chapter'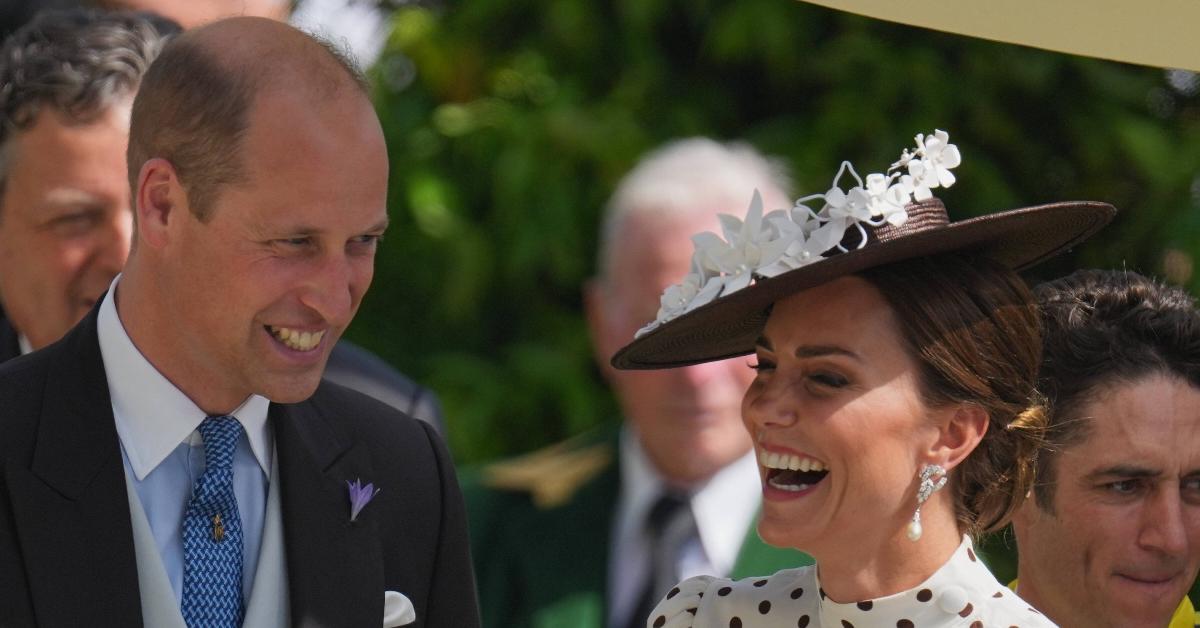 Kate Middleton and Prince William are excited about living in a different location.
"William and Kate are going to have their hands full this summer as they move home to be nearer the Queen and settle the kids into a new school. But I think they are ready for the next chapter in their lives," Kate's uncle Gary Goldsmith said.
Article continues below advertisement
As The Royal Observer previously reported, the duo, who share Prince George, Princess Charlotte and Prince Louis, are going 30 miles west in Berkshire — the same place where Windsor Castle is located.
Queen Elizabeth will be in close proximity, as are Kate's parents, Michael and Carole Middleton.
"The reality is they are quite confined in what they can do in London," a friend told the newspaper. "The kids can't go into the park and kick a football with friends. Their plan is to be there for the next 10 to 15 years and then move to Anmer, which is so special to them."
Article continues below advertisement
Though William, 40, and Kate, 40, have yet to take the throne, it seems like they are more than prepared for what the future holds.
"I think Wills and Kate need space to bring up their children. Kensington Palace is a glorious prison for kids – they want to be able to play football without being watched from behind the gates," author Ingrid Seward shared. "I think Windsor will be perfect for them, as they will have lots of freedom and they can all be at school together."
Article continues below advertisement
Another source said the change will be good for the family-of-five.
"The need to move to Windsor is growing more and more. Andrew spends a lot of time with the Queen," a source told The Sun in April. "He lives next door and is always there for her. During the Covid lockdown, the family was glad Andrew was always on hand. There is not a man, woman or child who would not say he had every right to be at Philip's thanksgiving. But the family have been adamant there's no way back."