Kate Middleton Is Hoping To Meet Up With Meghan Markle & Prince Harry During Her Upcoming Trip To The U.S.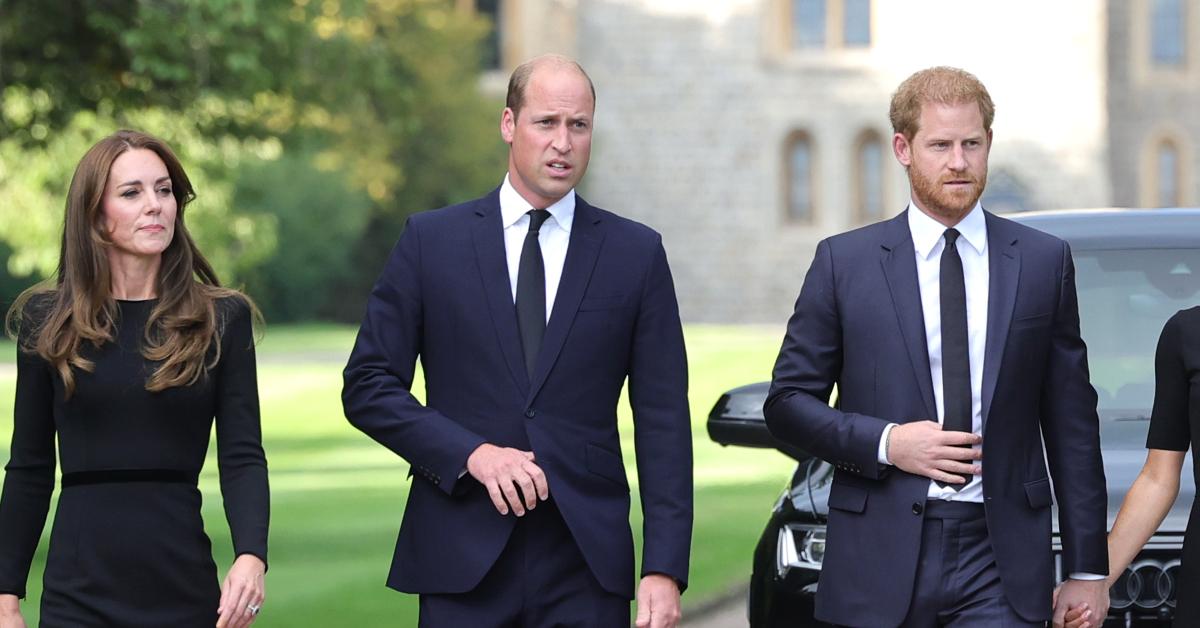 Kate Middleton is trying to get the family back together! When she and Prince William head to Boston and New York City in December, Meghan Markle and Prince Harry will likely be there around the same time, and she's hoping the foursome can reunite.
Article continues below advertisement
"Harry and Meghan are knee deep with their hectic schedules, but Meghan is willing to put in the effort as long as dates don't clash," an insider told Us Weekly.
Article continues below advertisement
William, Harry, Meghan and Kate all reunited after Queen Elizabeth died in September, and they made a joint appearance to greet fans, which wasn't an "easy decision" for William, the insider explained.
"In the end, [William] elected to [invite them] because it was agreed amongst all of them that this very much the appropriate thing to do. For all of their differences in the past, many of which still linger, this was what the Queen would have wanted and William knew very well that it was no time to be holding onto grudges or distancing himself from his brother. They needed to put on a united front and pay their respects for her sake as well as the monarchy as a whole and the people she served so tirelessly during her reign," the source shared.
Article continues below advertisement
Now, Prince Harry is unsure what to do about his memoir, which was supposed to be released this year.
"They're now in this bind, where they've taken all this money and Harry has made this book deal where he's supposed to spill everything about his horrible life as a royal," author Tina Brown said. "But now he's actually tortured about it because he understands there is no way back if he does it."
"If the book continues, I don't think there is any way for Harry to return. So my view has always been that the book won't see the light of day," she continued. "The window is beginning to close but I always thought at some point a deal would be made and [King] Charles would have to pay back the advance to stop Harry writing this book."
Article continues below advertisement