Kate Middleton's Body Language Toward Son Prince George Shows She Has 'Confidence' In Him 'To Get Royal Rituals Right'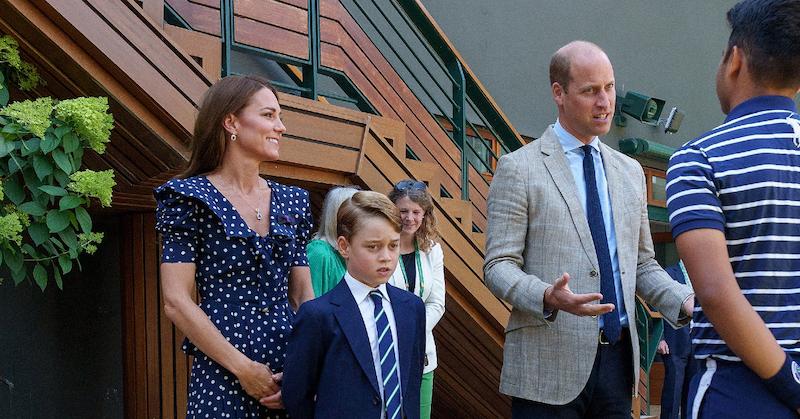 Prince George's life is far from typical, but it seems like he is adjusting to being in the spotlight at such a young age. When the 8-year-old made an appearance at Wimbledon on July 10, fans were thrilled that he came with Kate Middleton and Prince William.
Article continues below advertisement
"George is already such a huge fan of one of his dad's favorite sports, football, and William has already immersed his son in all the joys of the game, so it must have been a special treat for Kate to introduce him to tennis here, and the way she uses body language to steer and encourage her son through what was a royal appearance as well as a thrilling watch shows skill and subtlety," body language expert Judi James said.
Article continues below advertisement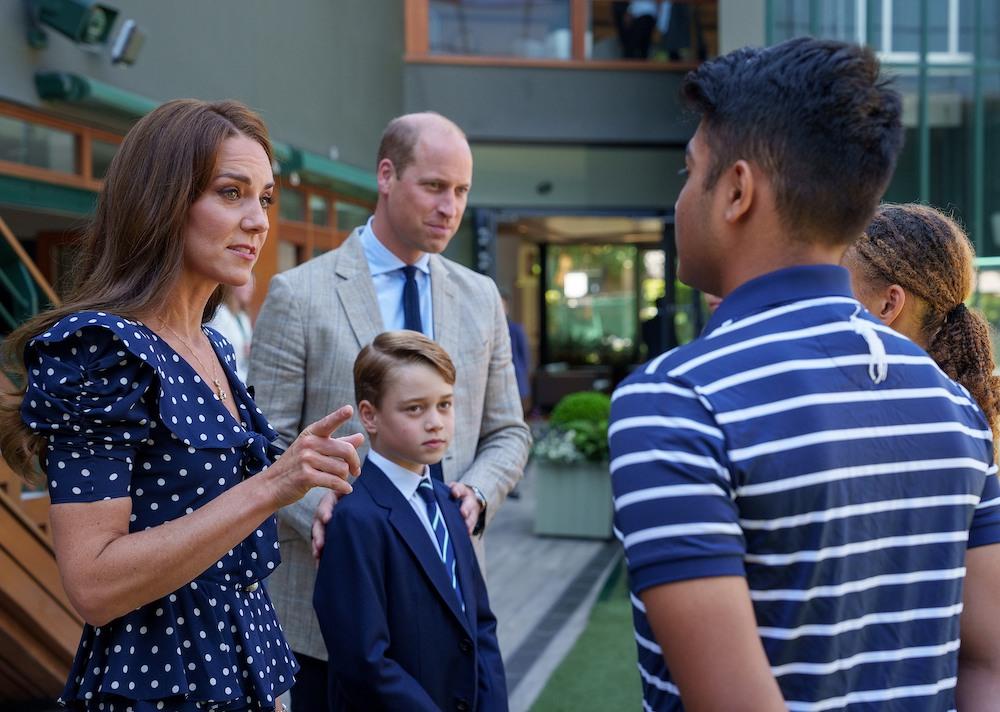 At one point, the 40-year-old Duchess placed her hand on George's shoulder, which "helped cue him through his greetings and handshakes," James said. "She pats him gently to let him know when to move forward and mimic her own greetings and she appears to be helping to prompt some small talk between George and their hosts."
Article continues below advertisement
"Her beam of utter pride as she gazed down at George lets everyone, including him, know of her confidence in her son to get all the rituals right," the expert continued. "This is probably also one of the most important aspects of her parenting. While she's happy to encourage and reward her son with the fond touches, there are no glances of anxiety or any over-prompting to compromise his confidence. William and Kate seem to understand the need to be tactile and supportive but without any form of the kind of signals of over-caution that can make a child feel nervous or wary. Kate even leans in towards her son with an arm round his back to make him feel like an equal."
Ultimately, the trio "looked like a tight family unit."