Fans Lash Out After Kate Middleton Is Used In Domestic Violence Poster: 'This Is Ridiculous'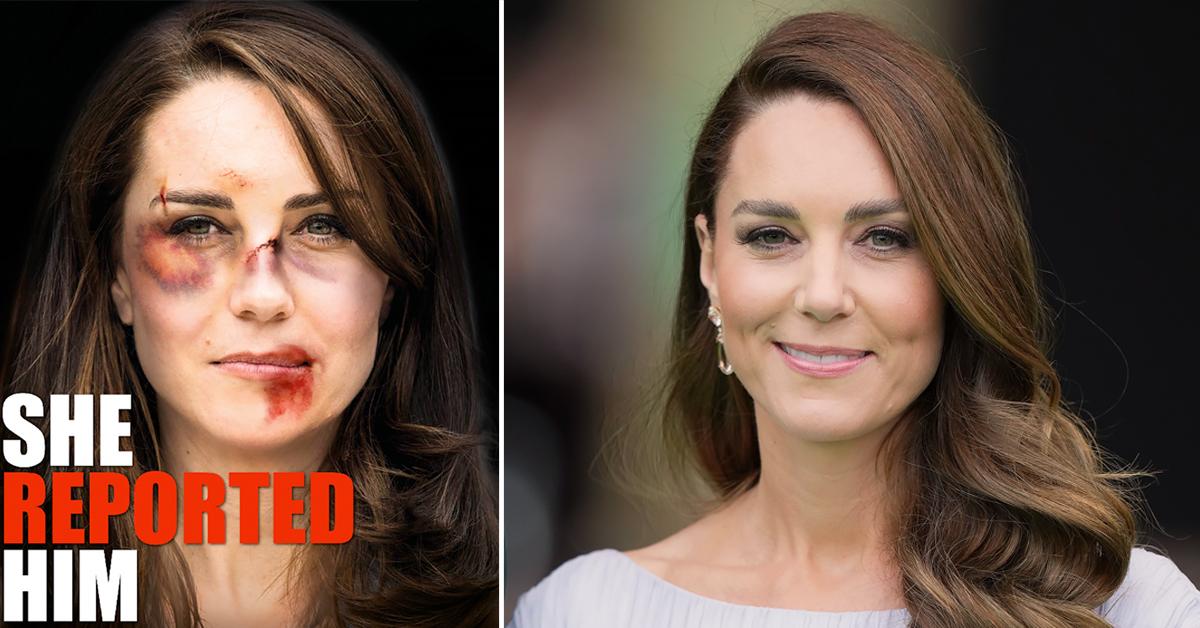 Fans were furious when they saw that Kate Middleton's face was used in a recent domestic violence poster. In the photo, it shows the Duchess, 39, looking battered and bruised.
Article continues below advertisement
Kensington Palace was not consulted about the campaign, The Sun reported.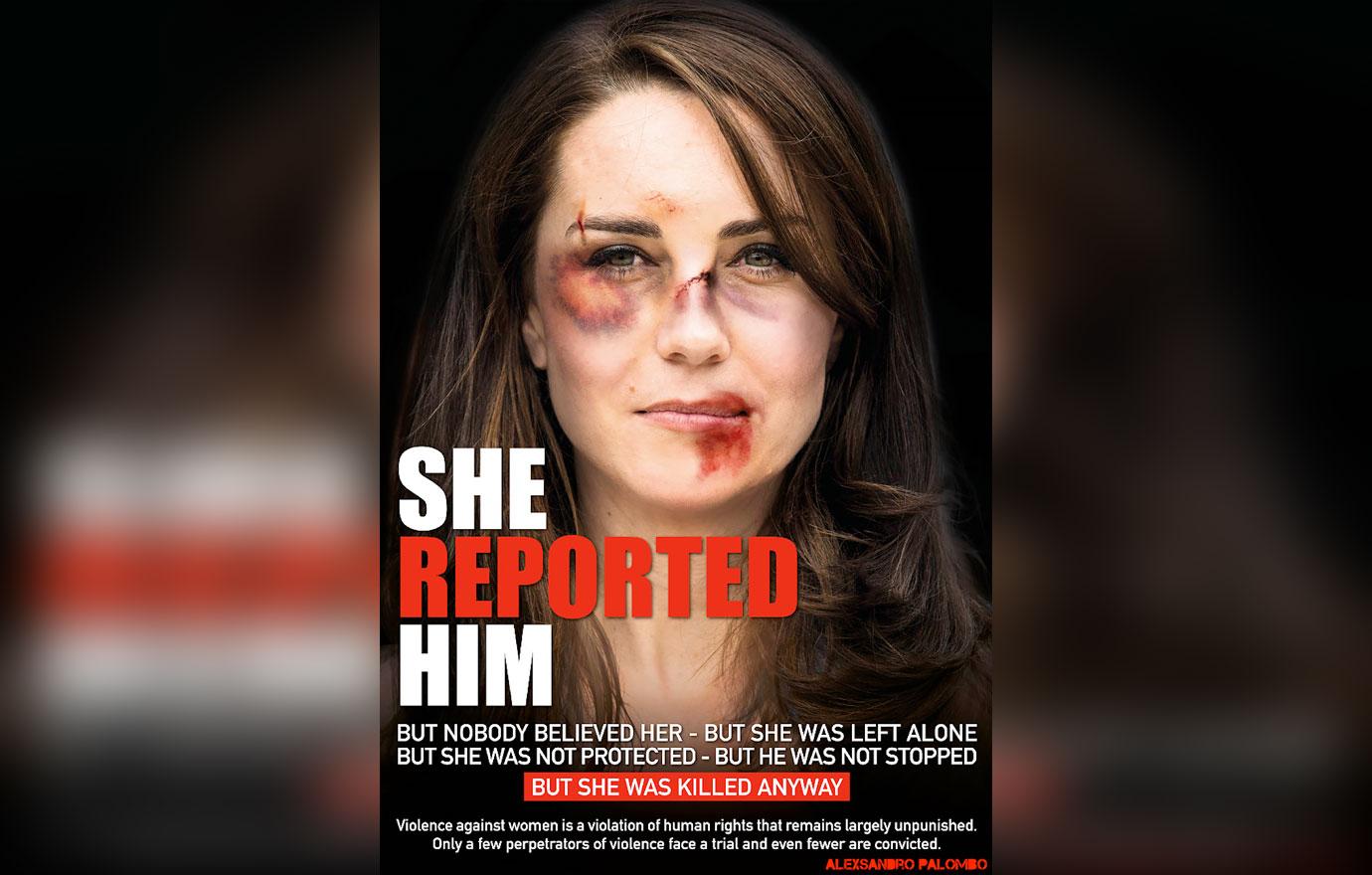 Article continues below advertisement
The posters have been spotted across Spain and Italy, and Italian artist Alexsandro Palombo, who edited the faces, also used other public figures as well, including U.S. Vice President Kamala Harris, Queen Letizia of Spain and European Commission chief Ursula von der Leyen.
"She reported him — But nobody believed her — But she was left alone — But she was not protected — But he was not arrested — But she was killed anyway," Palombo's caption read via Instagram.
Article continues below advertisement
"'Why should a woman report the violence if after the report she is not protected by the institutions and ends up being killed anyway? How can a woman victim of abuse and violence still have faith in the institutions? I only see the Politics inviting women to report but without taking the responsibility of giving protection and support to the victims. A State that does not protect but leaves women alone in the hands of their tormentor becomes a silent accomplice. There are many associations of volunteers who, with very little means, try to support the victims, but it is to the politics, institutions and the State to assume this responsibility,' said aleXsandro Palombo," the message continued.
Article continues below advertisement
Needless to say, people were less than thrilled with the controversial message. One person wrote, "How about asking the families of women who have actually suffered from domestic abuse if you can post their pictures. This is ridiculous," while another said, "YOU ARE NOT FUNNY. DON'T USE IMAGES OF WOMEN WHO DIDN'T GIVE YOU THEIR AUTHORIZATION."
"Seems like somebody lacks of respect," a third person stated.
Article continues below advertisement
On the other hand, others were supportive of the project. One person said, "Thank you for making us confront the difficult reality, we need to be more responsive and determined as a society to save every single person from domestic violence," while another wrote, "Bravo for showing it doesn't matter your background. This remains an issue. 👏."