Cedric The Entertainer Calls Out Meghan Markle & Prince Harry's Oprah Interview At 2021 Emmy Awards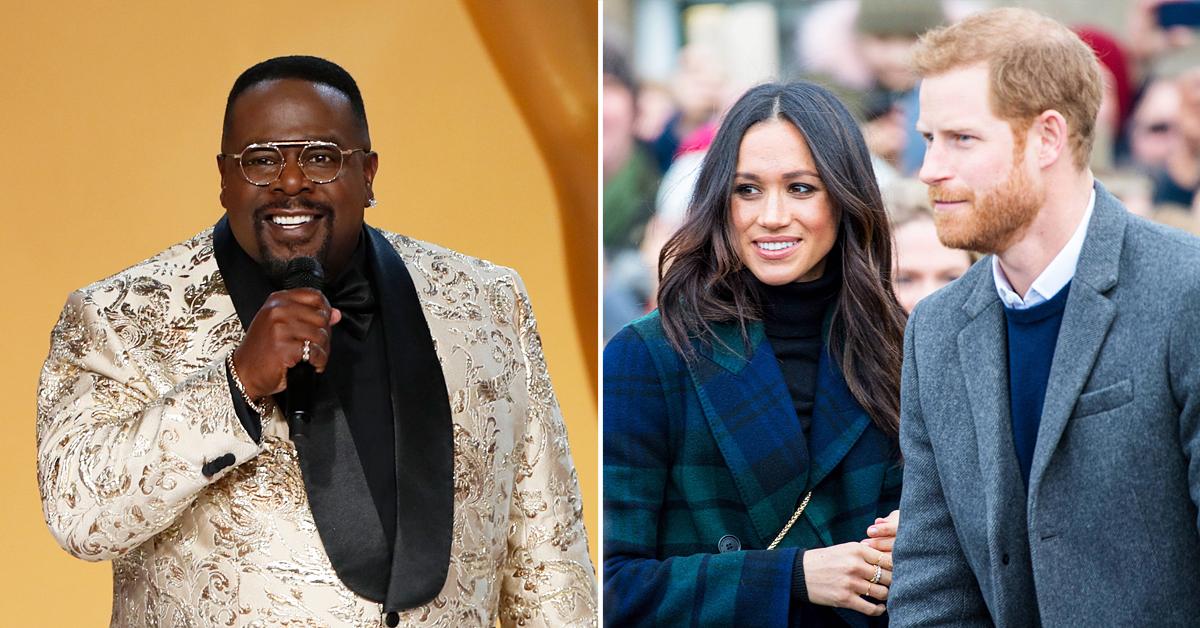 While talking to the audience at the 2021 Emmy Awards, Cedric the Entertainer didn't hold back when talking about Meghan Markle and Prince Harry's Oprah Winfrey interview, which aired in March.
Article continues below advertisement
"As great as The Crown is, it pales in comparison to the real monarchy," he began. "Ooooh, I mean that Oprah interview with Prince Harry and Megan. That was the real tea right there, wasn't it!?"
Article continues below advertisement
During the tell-all, the couple — who moved to California in 2020 — claimed that someone in the royal family was "concerned" over Archie's skin color.
Article continues below advertisement
"I can't believe they were talking about that little baby like that, little Archie. How dark that little baby gonna be," The Neighborhood star said. "They need little Archie! Charles can't dance, who else going to teach them how to TikTok. I can just see it now, baby Archie with the Queen like, 'Come on Gammy.' The whole crown behind them like, 'OK your Majesty, I see you."'
Article continues below advertisement
"The whole family is saddened to learn the full extent of how challenging the last few years have been for Harry and Meghan. The issues raised, particularly that of race, are concerning," she said. "While some recollections may vary, they are taken very seriously and will be addressed by the family privately. Harry, Meghan and Archie will always be much-loved family members."
This is hardly the first time Meghan and Harry have been roasted at an awards show. At the September 9 National TV Awards in London, a clip from the duo's interview aired, and many people were less than pleased with the footage.
"As soon as Meghan and Harry appeared on screen the audience started booing and then everyone joined in," an attendee told The Sun. "It was really loud and funny."