Queen Consort Camilla Is 'Cautious' Of Prince Harry & Meghan Markle As She 'Gets Very Upset When They Hurt King Charles'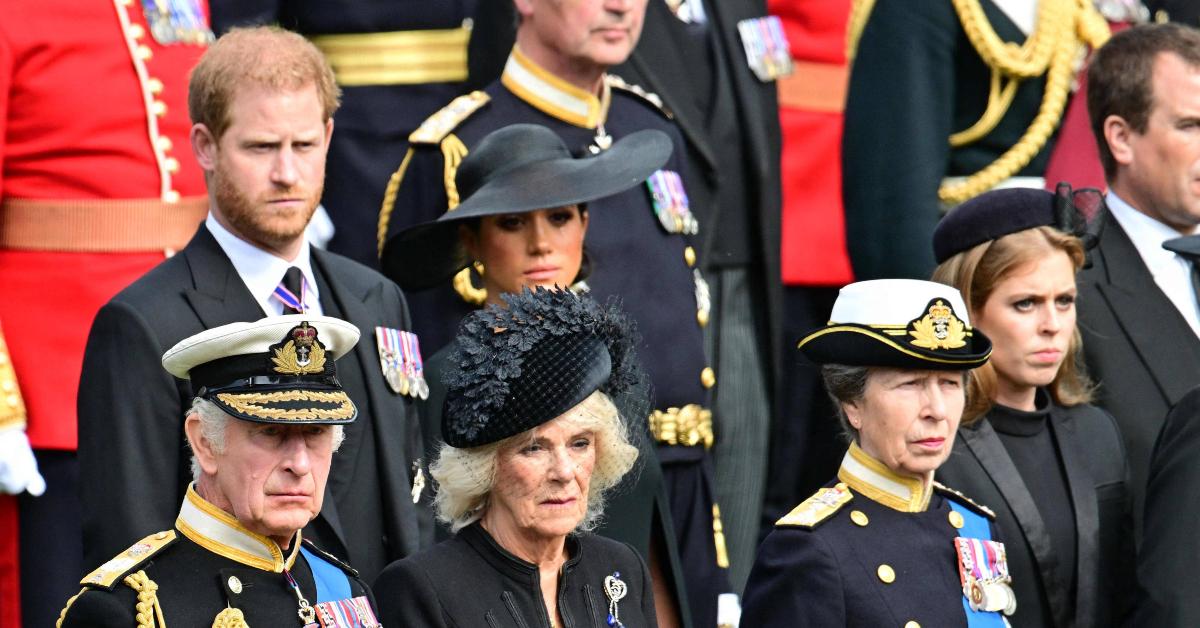 Meghan Markle and Prince Harry haven't been welcome home with open arms — especially by Queen Consort Camilla.
Article continues below advertisement
"I think Camilla is cautious of Harry and Meghan," royal author Angela Levin said. "She doesn't try to push herself towards them. She gets very upset when they hurt King Charles. She feels sorry for him. She understands how parents can love their children but absolutely dislike what they're doing."
In Levin's new book, Camilla, Duchess of Cornwall: From Outcast to Queen Consort, the expert claims Camilla, 75, was kind to the former TV star, 41, at first.
The ladies dined together, and Camilla "spent a lot of time offering advice on how to handle the pressure" when they were getting to know each other.
Article continues below advertisement
However, the California native wasn't receptive to Camilla's actions.
"She tried to be supportive, was happy to be her mentor and took her out for private lunches," Levin stated. "A source at the time told me: 'She doesn't want to see anyone struggling and she is fond of Meghan.' Meghan, however, seemed bored, was unresponsive and preferred to go her own way, with the result that the Queen Consort's advice landed on stony ground."
Article continues below advertisement
But it sounds like Camilla is "very keen" on the duo returning to the U.K. again, according to expert Katie Nicholl.
"It's going to be a decision for Harry and Megan to make," she said. "In my book, The New Royals, I do talk about how behind the scenes, Camilla has done really everything she can to try and bring this family back together, and press the importance of trying to move on from this rift, and I think she would be very pleased, as would the king for Harry and Meghan to be at the coronation."