Thomas Markle Jr. Says He'll Quit America If Meghan Markle & Prince Harry Move Into Politics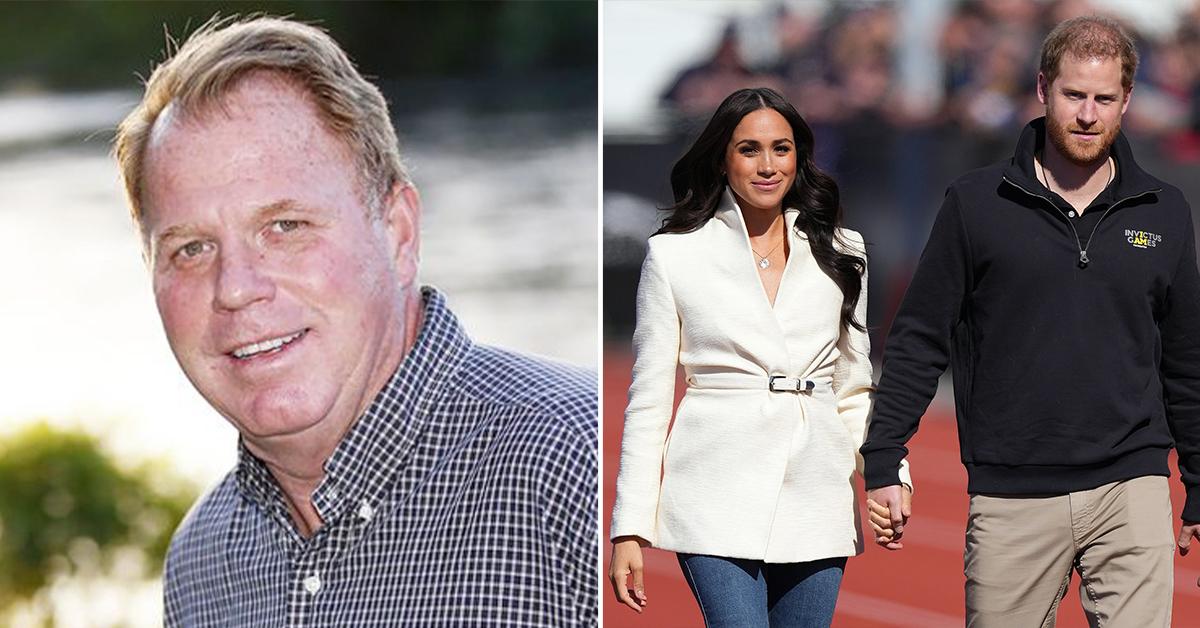 Meghan Markle and Prince Harry haven't officially announced they are moving into the political world, but if and when the time comes, her half-brother, Thomas Markle Jr., would leave the country immediately.
"You're going to a memorial for Mandela at the UN building which is an open invitation to anybody in the general public and then you start talking world peace and politics which has nothing to do with anything there at that point," he said."The Sussexes need to stick to rescuing chickens in Montecito and stay out of politics."
Thomas Jr. also added that he would "move to the U.K." if Meghan decided to dabble in politics.
Article continues below advertisement
Thomas Jr. also revealed that the former actress, 40, hasn't reached out to her father, Thomas Markle, since he suffered a stroke earlier this year. "Not at all, nothing at all," he said when asked if the two had been in touch.
"What's to be expected at this point? She didn't call for the first heart attack or the stroke — why would she call now?" he said.
"Obviously they're just doing other things — other things that they deem necessarily more important than their father," he continued. "It's a mystery — it does bother him continuously, but he gets through it."
Despite the patriarch's health woes, Thomas Jr. stated that his father is on the mend.
"There's a lot of work to do but every single day is just another milestone progression in the right direction, which is an ultimate recovery on everything. He's doing fantastic," he said.
Article continues below advertisement
It's no surprise if Meghan and Harry, 37, decide to change up careers, as it's all part of the former's plan.
"Harry's speech at the United Nations is all part of Meghan's grand plan. Some had thought she ultimately wanted to pursue a political career. But truly, it is Harry who she wants to thrust forward. Meghan has told Harry she believes he can become a modern-day version of his mother. She thinks his General Assembly is the first step in him following in the footsteps of Diana," a source exclusively told OK!.