'Snubbed' Again: Meghan Markle and Prince Harry Ignore Princess Anne's Birthday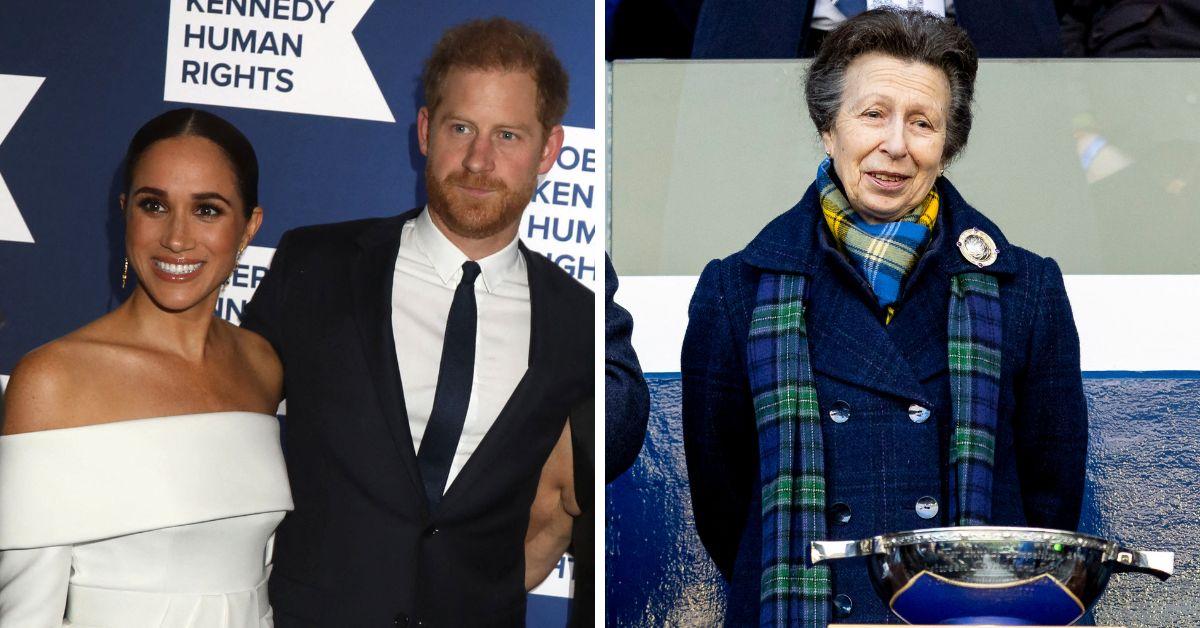 Princess Anne turned 73 on Tuesday, August 15, and Prince Harry and Meghan Markle once again snubbed a royal on their birthday.
"In recent years and, certainly, since King Charles III's reign began in September 2022, we have only seen public messages from the royal family's social media accounts for working members of the royal family," royal expert Danielle Stacey told an outlet.
Article continues below advertisement
"The Duke and Duchess of Sussex stepped back as senior royals in 2020, and no longer carry out royal duties. Similarly, the palace doesn't typically share messages on the likes of Princess Beatrice, Princess Eugenie, and Zara Tindall's birthdays nor their children's special days," Stacey added when further explaining the practice.
Due to Harry and Meghan no longer working to represent the Crown, the King is setting a different precedent from his mother, Queen Elizabeth II, who regularly wishes the Sussex family happy birthday on social media.
Anne, Princess Royal, and Harry are rumored to be close when it comes to extended members of the royal family. The princess is said to sympathize with her nephew, as she knows what it feels like to be the spare to an heir to the throne.
"As an industrial-strength loyalist whose devotion to her mother and all she stood for are legendary, we can only imagine Anne's behind-the-scenes dismay and possible disgust at her nephew's recent behaviors towards the U.K. monarchy," body language expert Judi James told a publication.
Article continues below advertisement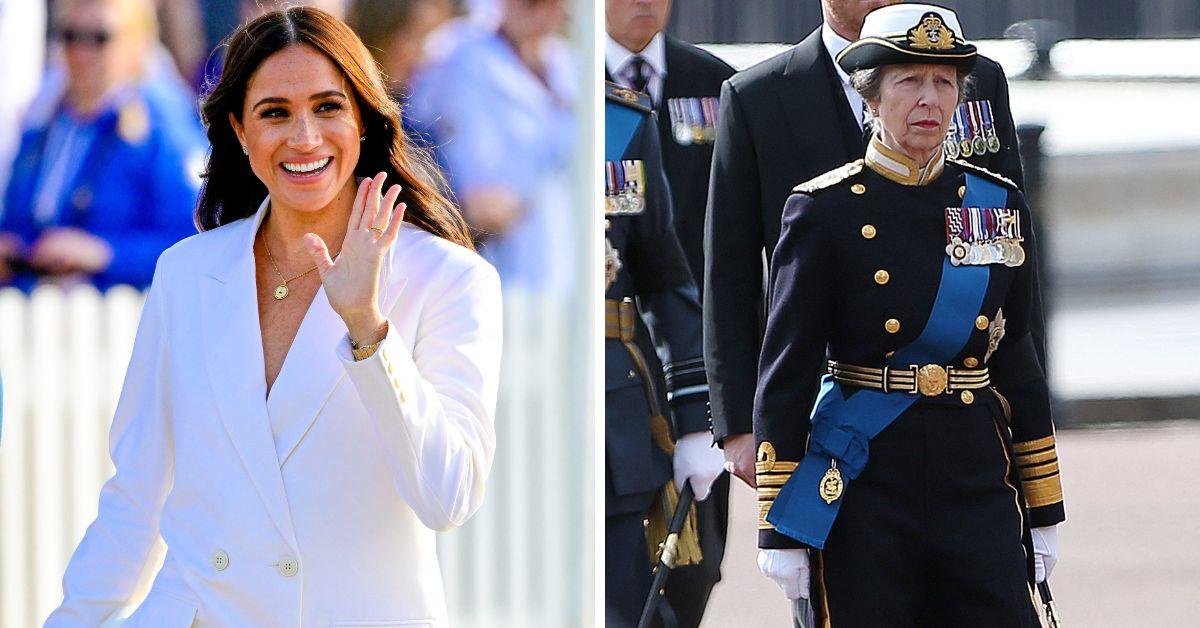 It can be speculated that Anne will not take the snub personally, and likely not even acknowledge there was a snub from across the Atlantic.
Interestingly, both the Princess Royal and the Duchess of Sussex are both Leos in astrology. Meghan's birthday is August 4, which means both royal ladies are headstrong and super focused on their goals.
Astrologer Inbaal Honigman told an outlet, "Those born under the sign of the Lion, like Princess Anne, have a challenging start to their year in 2023. The planet Venus, the ruler of love and the home, is retrograde in Leo. This means that the Princess could experience some tensions in her house, and feel as if she's not being heard."
The Duke of Sussex was born under the sun sign of Virgo and celebrates his birthday one month after his aunt on September 15.
Article continues below advertisement