Cozy, Comfy & Surprisingly Cluttered: See Inside Princess Anne's Living Room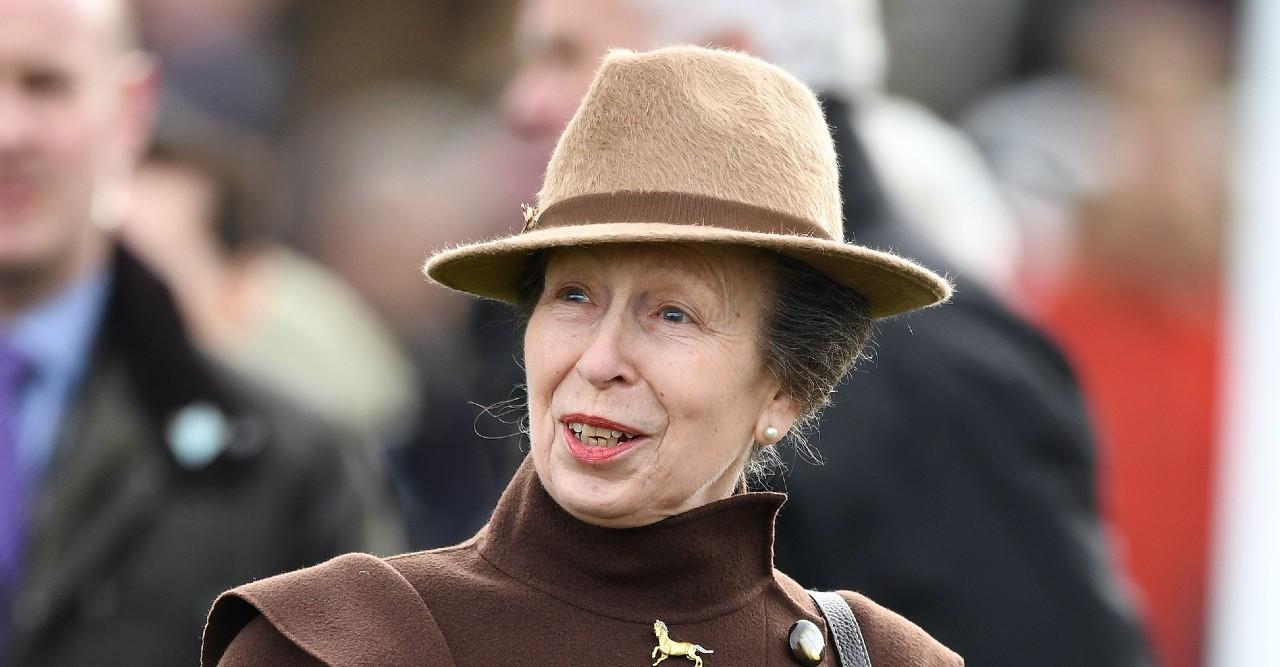 Home, sweet home! On February 6, the royal family's Instagram account shared a photo of Queen Elizabeth II's daughter Princess Anne in her living room, offering followers a rare peek into her humble abode.
"As @scotlandteam Patron, The Princess Royal often supports the team from the stands," read the caption on the post, which showed her and her husband sitting on an orange couch while watching the rugby game on a flat screen TV. "Her Royal Highness and Vice Admiral Sir Tim cheered Scotland on from home today as they played England for the Calcutta Cup, 150 years since their first match."
Article continues below advertisement
Although it wasn't stated, the photo was most likely taken at her Gatcombe Park home in Gloucestershire, England. And contrary to what some would expect, her home looked warm and welcoming.
The walls of the 70-year-old royal's room are painted a light shade of green and all affixed with paintings. Family photos — including a picture from daughter Zara Tindall's christening — can be seen on the bookcase, as well as near the TV and on the end table.
A comfy brown dog bed resides next to the TV stand, which also holds a canine figurine. The equestrian's love for horses is also on display through paintings and cute figurines, the latter of which are placed next to other tchotchkes in the china cabinet.
The royal's coffee table, which sits on a patterned area rug, proves just how down-to-earth she is, as it was cluttered with stacks of books and some papers.
Article continues below advertisement
Article continues below advertisement
Anne, who was sitting on top of a white cushion on her couch, cheered her team on to a win, with Scotland coming out victorious over England.
Though she loves to tune in to the rugby games, she confessed she's only watched a handful of episodes of The Crown, deeming the series "quite interesting."
The Netflix historical drama chronicles the events that shaped the royal family over time, with Erin Doherty portraying Anne. And though the actress looks the part, the royal herself was shocked to find out that Doherty has to sit for two hours while professionals perfected her 'do.
Article continues below advertisement
"Actually I read an article the other day... the actress was talking about how long it took them to do their hair like I did," Anne explained. "And I'm thinking, 'How could you possibly take that long?' I mean, it takes me 10 or 15 minutes."
For Doherty, it's a much lengthier process — she even called the hairstyle "it's own beast."
"Literally, I would sit in the chair, people would come in and go and come in and go, and I sat still in the same place," the actress recalled. "But it was so necessary for her character because it felt like her hair and her fashion were the way that she was able to express herself in the confined, controlled environment that she grew up in."