Sex, Snobbery, Racism & History Rewritten: How The Royal Family Hid The Truth About The Queen's Affairs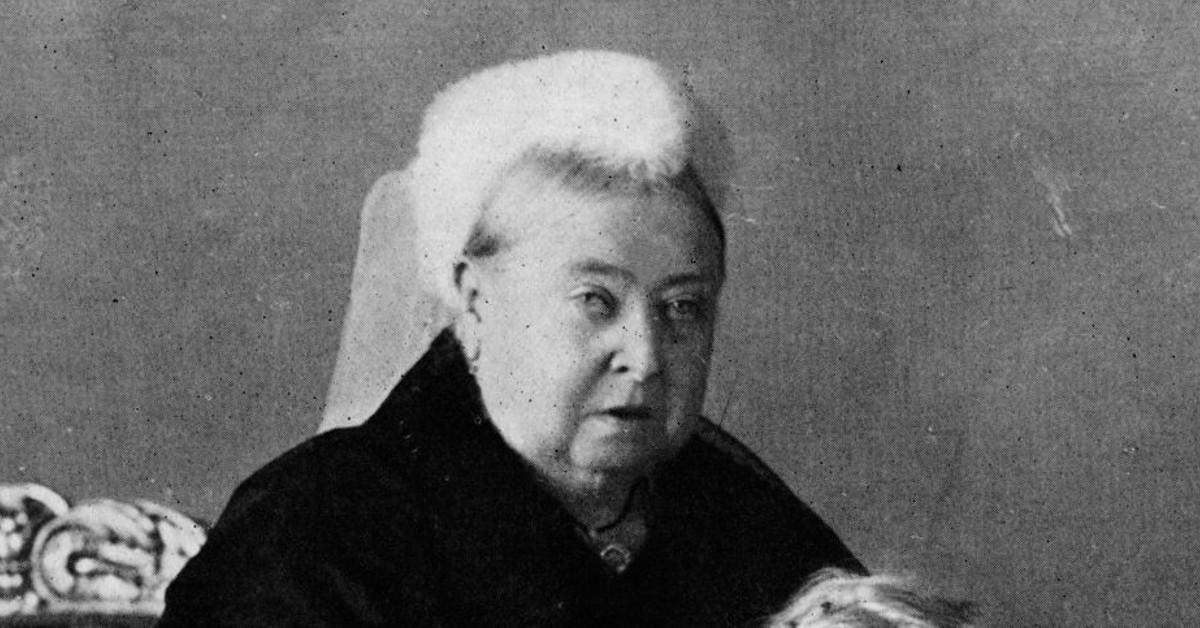 We think of her as the stern matriarch who declared, "We are not amused," but Queen Victoria was actually a "tempestuous" woman who "loved sex" and had passionate affairs with at least two of her servants. These are the extraordinary claims made in the latest episode of hit podcast "The Firm: Blood, Lies and Royal Succession."
The podcast also reveals that after her death, senior Palace officials were so desperate to hide the truth about Britain's second-longest serving monarch that they systematically destroyed letters and documents about Victoria's secret relationships.
Article continues below advertisement
"Members of her family were able to go through her letters and didn't want it coming out," explains Thomas Mace-Archer-Mills, historian and founder of the British Monarchist Society. "Especially her son, the future king, Edward VII, he was someone who was very prudish and [his attitude was] 'that is below my mother, she would never do that. And I need to destroy any evidence that would actually alert anyone to the truth of the matter.'"
Article continues below advertisement
Queen Victoria reigned for 63 years between 1837 and 1901, a record only surpassed by current queen Elizabeth II, and under her rule the British Empire reached the peak of its power, at one point controlling 25 per cent of the world's land mass.
Although Victoria's public image was always of a fierce, buttoned-up woman who never stopped mourning her husband, Albert, who died aged 42 in 1861, according to royal expert Richard Fitzwilliams, in private Victoria was very different. "When she was young she was lively, loved sex, was very tempestuous," he says.
Mace-Archer-Mills agrees, telling the host of the podcast, "This woman liked sex. She had nine children with Prince Albert, and when she could get him alone, she would. She enjoyed her husband to the full extent of however you would want to think. And sometimes her diaries were on the cusp of borderline Victorian pornography, because she had a very vivid imagination of what she liked."
And it seems that the Queen's "vivid imagination" did not die with her husband.
Article continues below advertisement
"So she felt very lonely after Prince Albert died," he continues. "And when she was in Scotland and away from the eyes of court in her own private realm, there's this man, John Brown…"
John Brown was a "gillie" – or royal gamekeeper – on the Balmoral estate. According to the podcast, the Queen and the gillie enjoyed a passionate affair from shortly after Albert's death until Brown's own death 20 years later.
"He offered her the opportunity to have part of her life back," says Mace-Archer-Mills. "And of course, when you have a healthy lust for life and a passion of the flesh, this man is someone who is able to serve and service you to the way that you want to be."
But if the idea of the Queen being "serviced" by a gamekeeper horrified senior royals, The Firm also makes an even more extraordinary claim.
The podcast has tracked down Javed Mahmood, an Indian national whose great-grandfather, Abdul Karim, was drafted into Victoria's household after her Golden Jubilee celebrations in 1887.
"He was a young and a very good-looking man," says Mahmood. "And Victoria was very proud of him as an ornament, as eye candy. He would escort her into the ballrooms and he would take her wherever. When she went to the south of France or when she visited Europe, he was always very much part of her entourage."
Article continues below advertisement
Victoria, by this time in her seventies and 44 years older than her new "ornament," became obsessed with the handsome young Indian man, and whispers grew in court that there was more to their relationship than monarch and servant.
"After a while, there was no hiding her fondness for him or her desire to promote him," explains Mahmood. "In fact, she wanted to knight him also. Of course, they put their foot down and said that that'd be too much. So they gave him some other token award, OBE or something like that. But I think it was also to preserve the image, the brand image of how could the Queen stoop to being intimate with a brown man."
Not only was Karim from India – he was a Muslim. And as far as the British establishment was concerned, for the Queen to not only be having an affair with a servant, but an Indian servant, and a Muslim Indian servant at that … was all-but unthinkable.
As the podcast reveals, after her death in 1901, the Palace set about erasing any memory of Karim altogether.
Article continues below advertisement
"There was a personal vendetta against him to block him out and completely obliterate him from history," Mahmood tells the podcast. "Thereby, as soon as she died, he was literally deported and sent out from the U.K. and back to India. My grandfather, who was there with him, was told to go into the house and bring out all documents pertaining to the relationship, letters and whatever there was, and they did bonfires [of] all the documents and all the papers and burnt it in front of the family, as if to say, 'Hey, this is what your dad's position is over here. Now you all are no more here. You all have been wiped out. The slate is clean. You don't exist anymore. Leave.'"
If the heartlessness – not to mention snobbery and even overt racism – of such an act shames the royal family, then for Mace-Archer-Mills, it's also an act of shocking cultural and historical vandalism.
"Because he was of the Muslim faith, a lot of the letters and the first-hand accounts of this relationship between a sovereign and a servant were burnt — the way that the letters and the actual first-hand accounts of the relationship between Victoria and John Brown were as well," he says. "And from a historian's point of view, I cringe and my heart hurts that we don't have these first-hand accounts to actually draw the parallels between the Queen's relationships. So that's the travesty of the relationships between Victoria, John Brown and Karim because there's so much there that we should know, and we should be privy to as historians, that was unfortunately destroyed."
Listen and subscribe to "The Firm: Blood, Lies and Royal Succession" below.
Article continues below advertisement