Roger Federer Says He Had 'Fun' Sitting With Kate Middleton at Wimbledon But Was 'Careful' Not to Break Protocol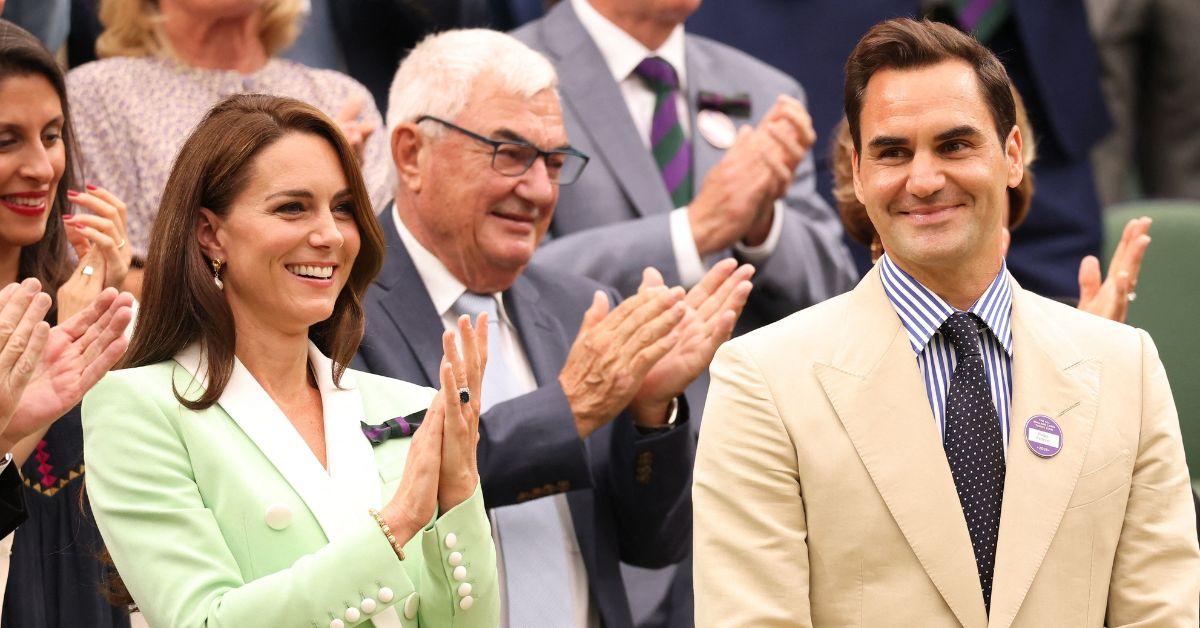 Roger Federer recently attended Wimbledon and was spotted sitting next to and chatting with Kate, Princess of Wales.
"It was so fun sitting next to Princess Catherine. I know her quite well. She is an avid tennis fan, and she plays herself," the retired tennis star told an outlet.
Article continues below advertisement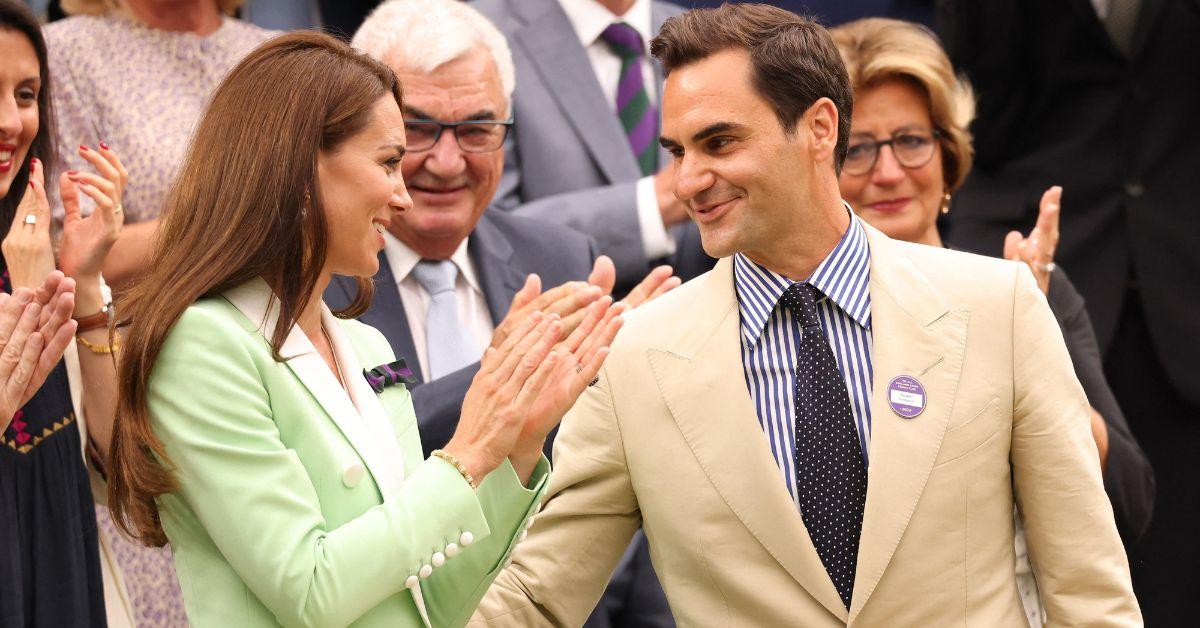 Federer added, "Sometimes we have to be careful we don't speak too much. You can talk, and then it's super quiet, and then you have to applaud."
The athlete also dished about how he values his friendship with the princess and has even gone to her parent's home to give private lessons to Prince George. "I think I have a little advantage that I actually spent some time, you know, with him. I'm the only player he's ever met," Federer shared before observing, "Then you have a little head start on who is your favorite player."
"I love to see that they're into tennis or into sports," he noted. "His mum has always enjoyed their tennis... I hope that he'll still say the same in a few years' time."
Article continues below advertisement
Her Royal Highness is a frequent visitor to Wimbledon each year and also attended a recent match at the 2023 tournament with Prince William, along with George and Princess Charlotte. "Both children appeared to be as enthusiastic about the match as Kate herself was by the time the final was underway, and their mirroring of her body language rituals showed a synchronization that was proof of her power and her leadership role at that location," body language expert Judi James said of the Wales family appearance.
The future queen also played a round of the sport with the tennis icon back in June. The match was filmed and accumulated over a million views on YouTube thanks to the novelty of watching Britain's next Queen Consort engage in a popular sport.
It was also reported that Kate regularly plays tennis with Prince William at home. The future king finds it "difficult" to beat his athletic wife at the sport, according to Australian tennis star Rod Laver while speaking to a publication.
Article continues below advertisement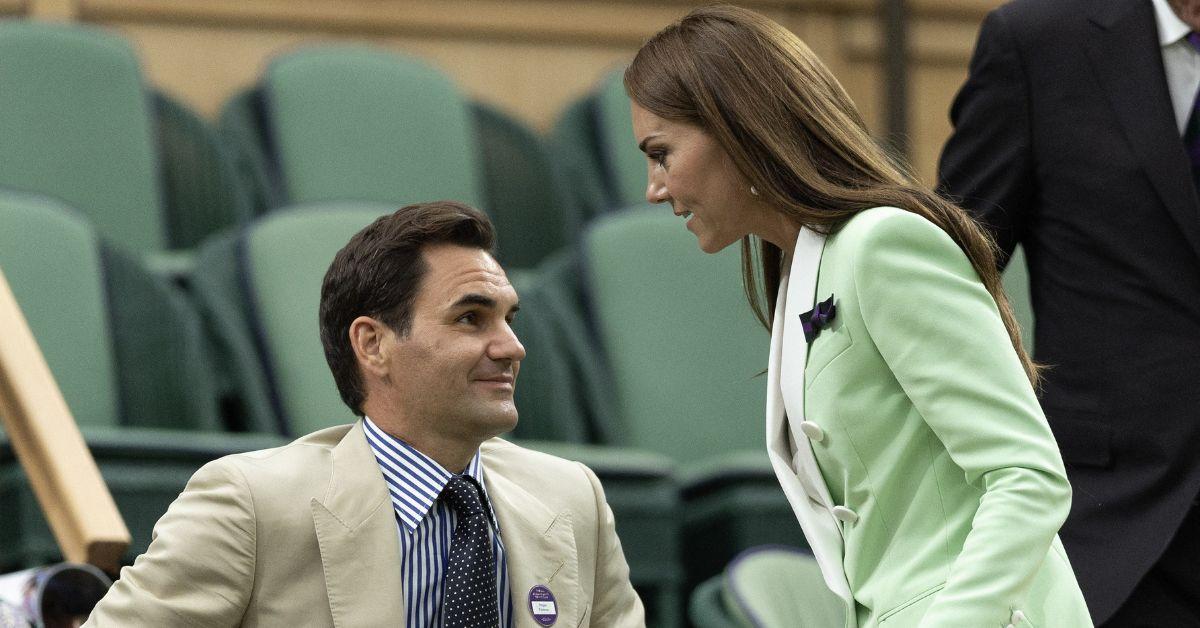 The Sun reported on Federer and Laver's remarks.