The Queen's Wicked Wit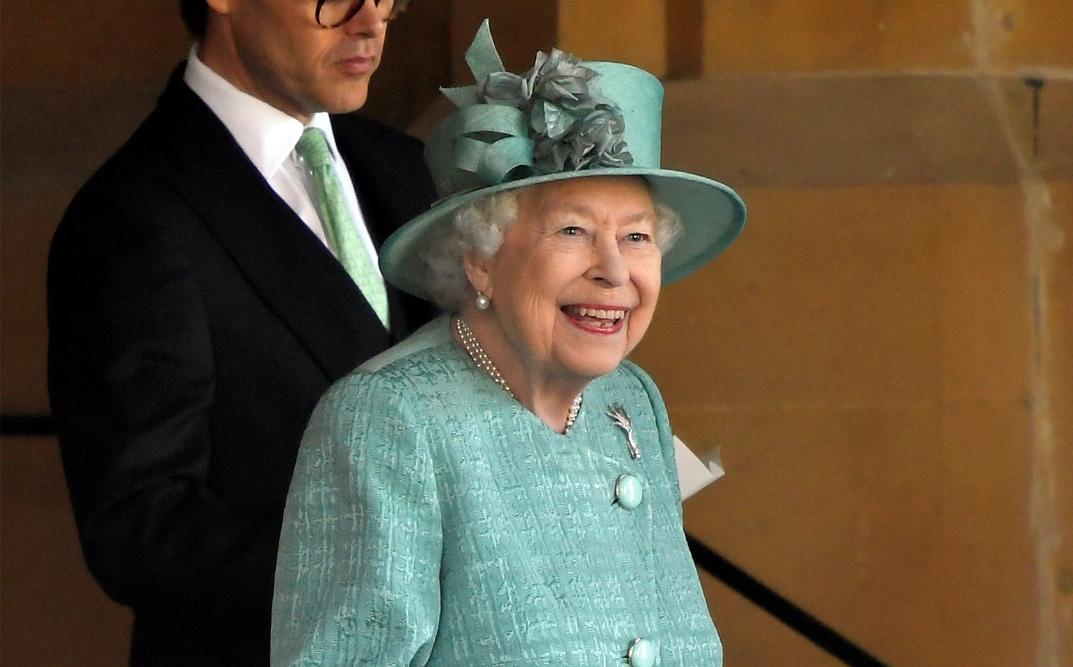 What with Megxit and Prince Philip's illness, the Queen needs her sense of humour more than ever.
For decades the Queen didn't laugh much in public as she thought it would be undignified for her role.
But in recent years, she has relaxed more and given us the joy of her beautiful smile — and her wicked wit!
At Christmas she loves to play charades and does brilliant impersonations of World leaders she has met, including U.S. Presidents and numerous Russian bears like Boris Yeltsin.
Article continues below advertisement
And she's never short of a withering put down when required, as Merrill Osmond of the Osmonds discovered.
The singer recalled how after a Royal Variety Show he stuck his tongue out, shook hands with Elizabeth and said: "Hello Mrs Queen!"
The next time they met he recalled: "When she finally got to me she said: 'Hello Merrill."
Astonished, he queried: "Hello, you remember me?" to which she replied: "Oh yes, I remember YOU!"
One of my favourite one-liners came as Her Majesty was talking to a British female politician at a Buckingham Palace reception.
Against the rules, the MP had left her cell phone on and when it rang the Queen told her: "You'd better answer that — it might be someone important!"
Article continues below advertisement
Once, when walking in the grounds of Balmoral Castle in Scotland, she ran into some American tourists, and it was obvious they didn't recognize her.
"Have you ever met the Queen?" asked one, to which the monarch replied, "No" and then pointed to her police bodyguard saying: "But he has."
When visiting New Zealand in 1986 the Queen and Prince Philip were pelted with eggs by Maori protestors.
Later, at a state banquet, she remarked: "New Zealand has long been renowned for its dairy produce, though I should say that I myself prefer my eggs for breakfast!"
Article continues below advertisement
And even Presidents have been on the receiving end.
When George Bush Senior re-visited the Queen at Buckingham Palace, he was taken with an ornate silver dish on the sideboard and asked what it was for.
The Queen answered: "I was hoping you could tell me — you gave it to me!"