'Profoundly Tasteless': Netflix's 'The Crown' to Infuriate Prince William and Prince Harry With Princess Diana Ghost Scene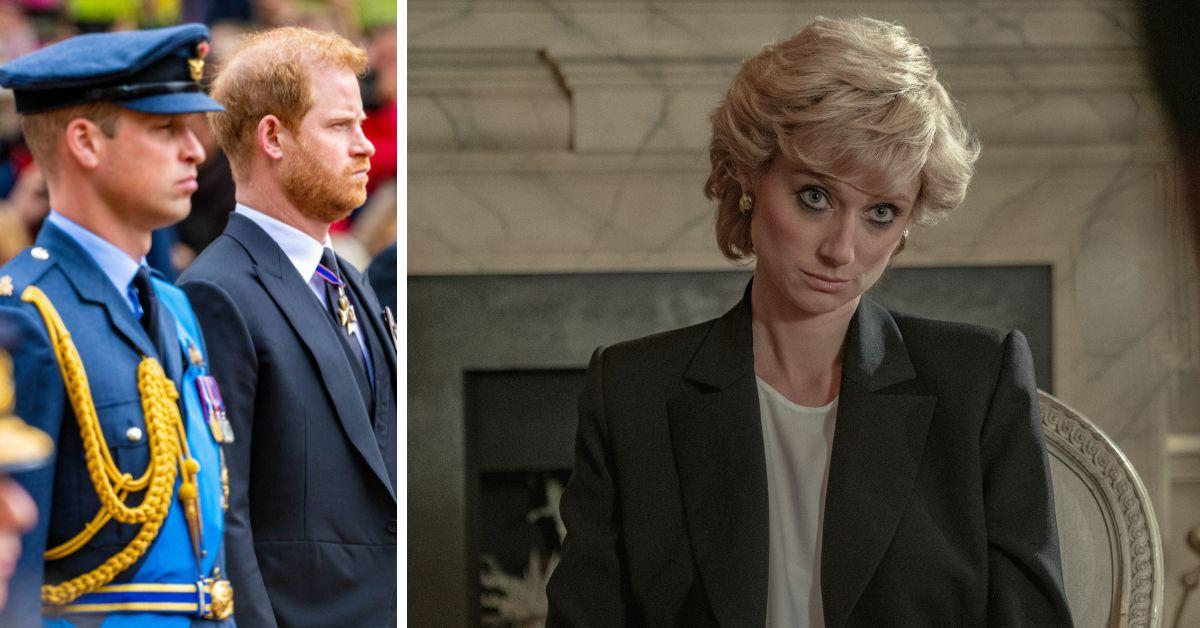 Prince William and Prince Harry will likely be infuriated at how their mother, Diana, Princess of Wales, is portrayed in the final season of Netflix's The Crown.
"We may well hear what they think of the portrayal, but the trouble is if they do make a statement, it will only add to the hype surrounding The Crown, and there you have a problem," royal author Richard Fitzwilliams dished.
Article continues below advertisement
"If Prince William or Prince Harry were to comment on this, it would make headlines, and even more people would watch it than they intended to. Whether they would watch such a thing, I have no idea, of course. The King will make absolutely no comment at all. I think the royal family decided long ago what they think of The Crown — that it seems to have totally forsaken taste," the scribe added.
Fitzwilliams continued: "It is going to be a controversial series anyways with what they are already showing — the Panorama documentary, her death, and the funeral and in my opinion, it should never have made this final series in the first place. The whole idea that (show creator) Peter Morgan has scripted ghostly appearances by Diana is utterly tasteless. It is pitiful that someone with his skills has reduced what is undoubtedly a tragedy to something that he knows perfectly well will be controversial."
The sixth and last installment of the perennial Netflix drama is expected to explore the years 1997-2005, which will cover Diana's final months, her tragic passing, and more. It is rumored to end with the marriage of the then-Prince Charles to his longtime mistress, Camilla Parker-Bowles, but is not expected to introduce Meghan Markle in the mid-2010s.
Article continues below advertisement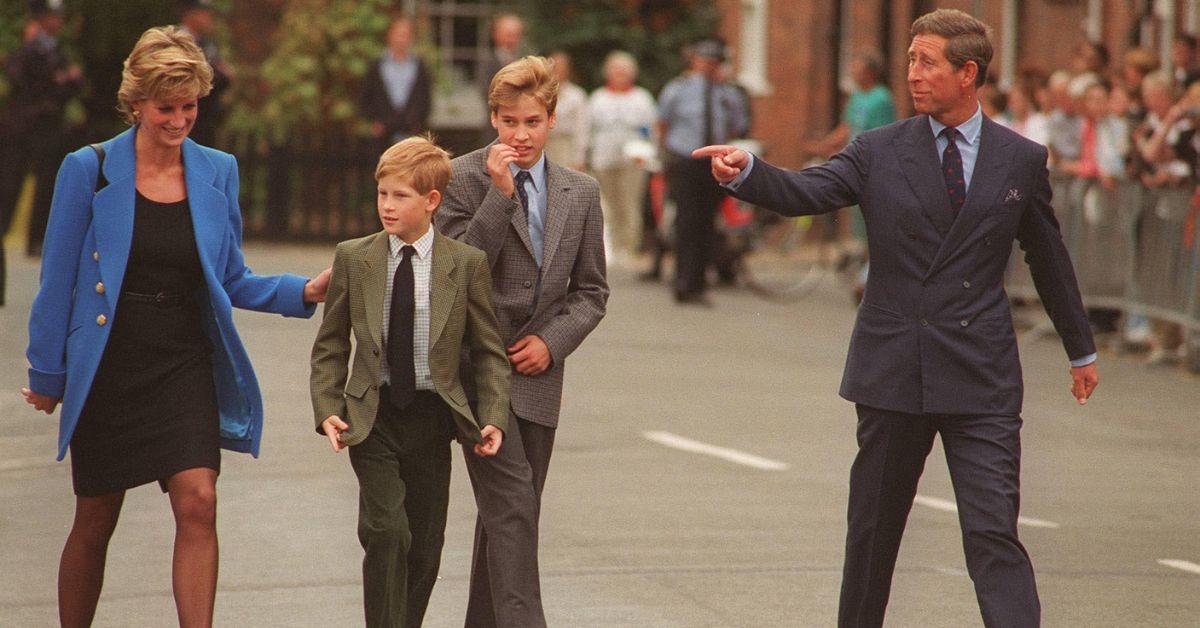 The program has long been controversial for how it twists the truth of Queen Elizabeth II's reign, and those in her family, and even elected British politicians since the 1940s. The fourth and fifth seasons, which explored Charles and Diana's marriage, have by far been the most hotly debated, and this seems set to continue in the finale.
"The idea that he has scripted a ghostly figure of the mother of Prince William and Harry is obviously tasteless, and the whole concept, whatever the ghost says or does, seems utterly bizarre," Fitzwilliams concluded.
Article continues below advertisement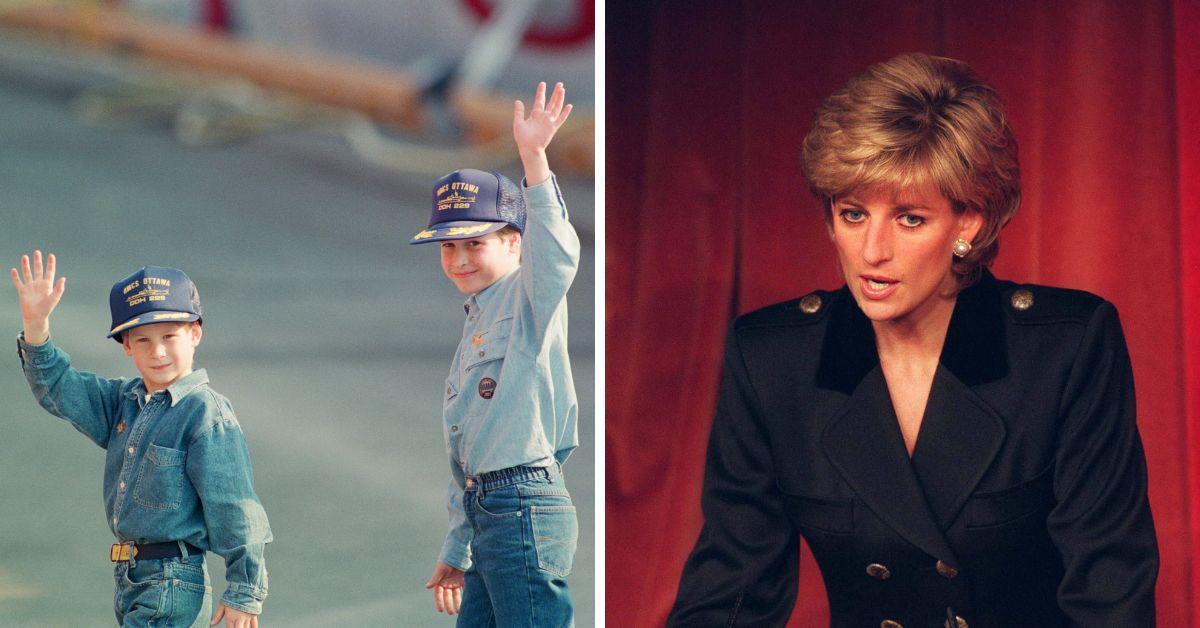 "The producers have said Diana's ghost portrays 'visualizations of innermost thoughts' but of course, this will be quite triggering and could cause distress," cultural expert Nick Ede told an outlet. "William and Harry, I am sure, will also find this difficult to acknowledge as they have no idea what Diana was feeling and where her emotions were during that time, so this factional drama becomes one of fantasy and speculation, which could appall the pair as it changes the narrative of the memory of their beloved mother."
Article continues below advertisement