Princess Eugenie Glows In Video Chat Ahead Of Baby No. 1's Arrival — Watch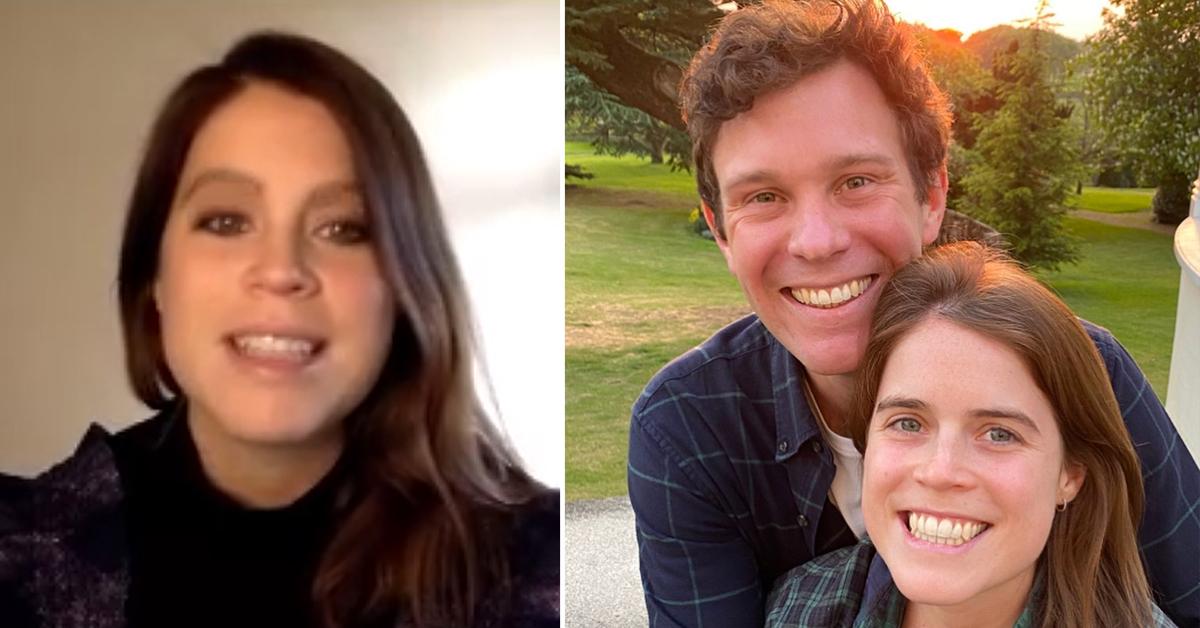 Even though Princess Eugenie — who is expecting baby No. 1 with her husband, Jack Brooksbank — is due in the next few weeks, that didn't stop the royal from joining a very important video chat.
During the call, Eugenie, 30, remembered the 21 Chinese laborers who drowned in 2004.
Article continues below advertisement
"Our co-founders, HRH @princesseugenie and Julia de Boinville, wanted to take the opportunity to remember the anniversary of the 2004 Morecambe Bay cockling disaster," The Anti Slavery Collective captioned the video on February 5. "At least 21 Chinese undocumented immigrant laborers drowned by an incoming tide after picking cockles off the Lancashire coast."
Article continues below advertisement
The statement continued, "This is a tragic but sadly not uncommon story. On any given day in 2016, there were an estimated 24.9 million victims of forced labour in the world, according to @walkfree and the ILO. 16 million of those were exploited in sectors such as domestic work, construction, manufacturing, agriculture and fishing. #ModernSlavery #ForcedLabour #EndSlavery."
The brunette babe didn't show off her growing baby bump, but she looked gorgeous in a black lace shirt with her hair down.
Of course, fans couldn't help but comment on Eugenie's look. One person wrote, "She is glowing," while another echoed, "Eugenie is an absolute gem!"
Article continues below advertisement
A third user added, "Good luck on the delivery Eugenie, you will be the most amazing mum!"
Eugenie is set to give birth this month, but for the time being, she has been staying with her parents, Sarah Ferguson and Prince Andrew.
Article continues below advertisement
"We saw something in the news a few weeks ago about how Princess Eugenie and Jack Brooksbank had moved into Frogmore Cottage. Harry and Meghan had opened the doors to the home to the couple and then mysteriously there was a report that said they had moved out. And no one really knew exactly where they were," Maggie Rulli, an ABC News London correspondent, said.
Eugenie and Brooksbank spent Christmas in the Royal Lodge, and Finding Freedom co-author Omid Scobie said that he suspects "that's probably where they will remain up until much later in the year."