Dress Split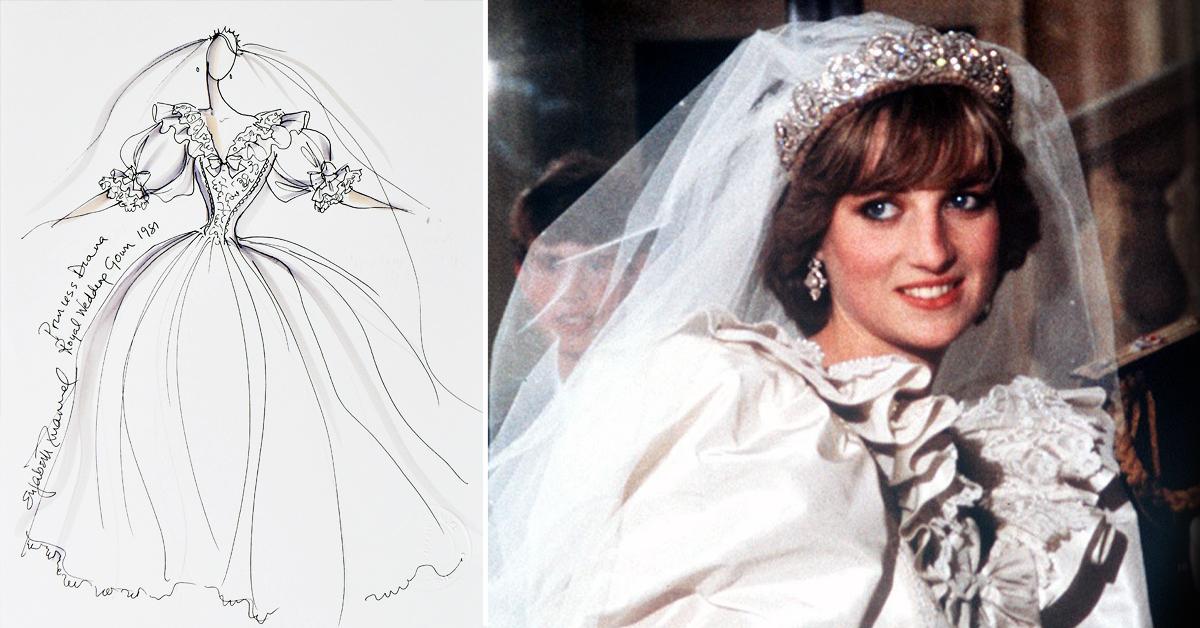 They became world famous when they designed the most glamorous wedding dress in history.
But sadly David and Elizabeth Emanuel are at war over a sketch of their creation, which Princess Diana wore in1981 to marry Prince Charles.
The Emanuels divorced in 1990 and since then have only communicated through their children Oliver and Eloise.
Article continues below advertisement
But now relations have taken a turn for the worse after Elizabeth, 67, put up for auction several sketches of Di's dress and other clothes they designed for William and Harry's mum.
David, 68, wants to stop his ex-wife selling the sketches without his consent and is asking for a court order preventing her from infringing his copyright in future and for damages.
Article continues below advertisement
He has even asked for offending copies of the sketches to be destroyed, documents filed at the High Court in London reveal.
In the last two years several sketches have been sold for between $700 and $3,500, but David claims the auctions breach an agreement made between the pair not to use the name Emanuel on its own for their separate businesses.
Article continues below advertisement
Diana's stunning dress was made from ivory silk, pure taffeta and antique lace, with 10,000 pearls and sequins.
As she emerged from the glass coach carrying her to the wedding in St Paul's Cathedral, a TV audience of 750 million was stunned by its 25ft long train, which the designers had to smooth out.
Article continues below advertisement
The sketches also include the chiffon blouse Diana wore for the official engagement photo, the sequined black taffeta evening gown she wore from her first official engagement with Charles in 1981 and clothes she commissioned for a royal tour of the Gulf States.
Neither of the Emanuels were available for comment.