Princess Diana's Brother Charles Spencer Says He 'Genuinely' Looks Forward To Meeting Meghan Markle & Prince Harry's Daughter Lilibet Diana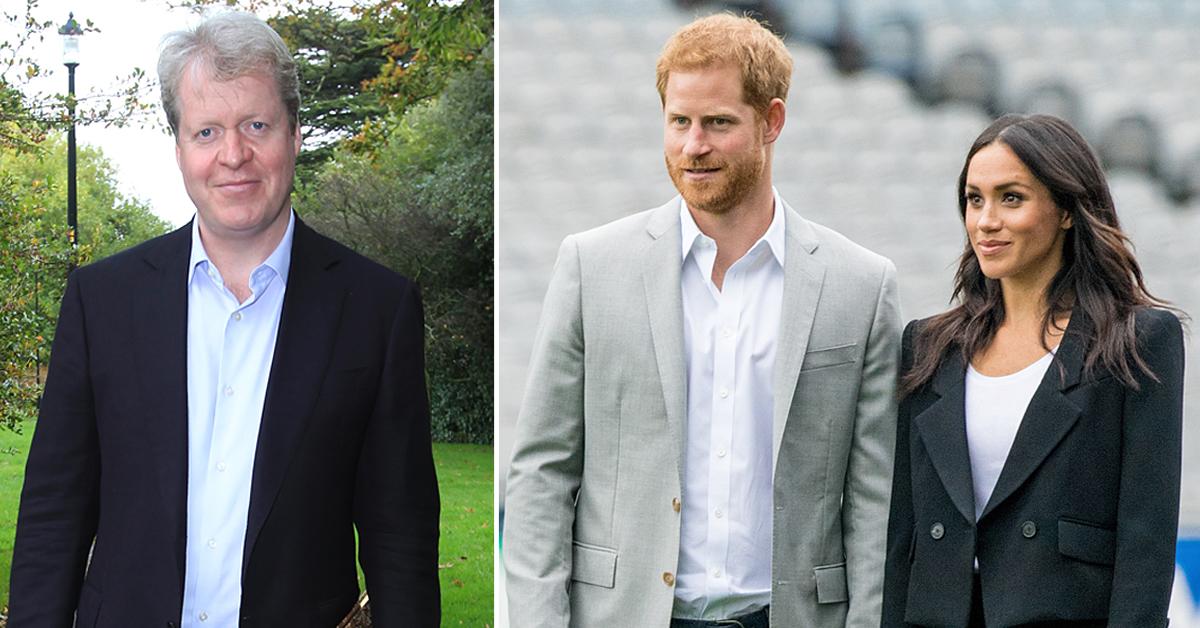 The new generation of royals! Princess Diana's brother, Charles Spencer, is excited for the day when he gets to meet Meghan Markle and Prince Harry's daughter, Lilibet Diana, who is named after Queen Elizabeth and the late princess.
Article continues below advertisement
"I am of an age where I now have 10 great-nephews and great-nieces, but everyone genuinely is a joy," he told Nick Ferrari on Leading Britain's Conversation. "So I genuinely can say yes, I very much look forward to that."
On June 6, the red-headed royal, 36, and the former actress, 39, announced that they are now a family of four.
Article continues below advertisement
"It is with great joy that Prince Harry and Meghan, The Duke and Duchess of Sussex, welcome their daughter, Lilibet 'Lili' Diana Mountbatten-Windsor, to the world," they wrote on their Archewell website.
Article continues below advertisement
"Lili was born on Friday, June 4 at 11:40 a.m. in the trusted care of the doctors and staff at Santa Barbara Cottage Hospital in Santa Barbara, CA. She weighed 7 lbs 11 oz. Both mother and child are healthy and well, and settling in at home," the note continued. "Lili is named after her great-grandmother, Her Majesty The Queen, whose family nickname is Lilibet. Her middle name, Diana, was chosen to honor her beloved late grandmother, The Princess of Wales."
Diana's former vocal coach Stewart Pearce noted that Harry's mother would have approved of the moniker. "Diana would be thrilled at the choice of name for the little one. As Diana was the personification of love and the exemplar of unconditional love, she would have been so excited by the babe and her beautiful names," he shared.
Article continues below advertisement
"I remember my father always used to talk about the day Diana was born, 1st July 1961, and it was a sweltering hot day and this wonderful daughter appeared. It's so funny to be of an age now where your slightly older sister's 60. It will be an emotional day, but it will be a tribute to a much missed and much loved sister, mother, etc.," Spencer said of the occasion.