See Princess Charlotte Become The Star Of The Show At Commonwealth Games — The Adorable Photos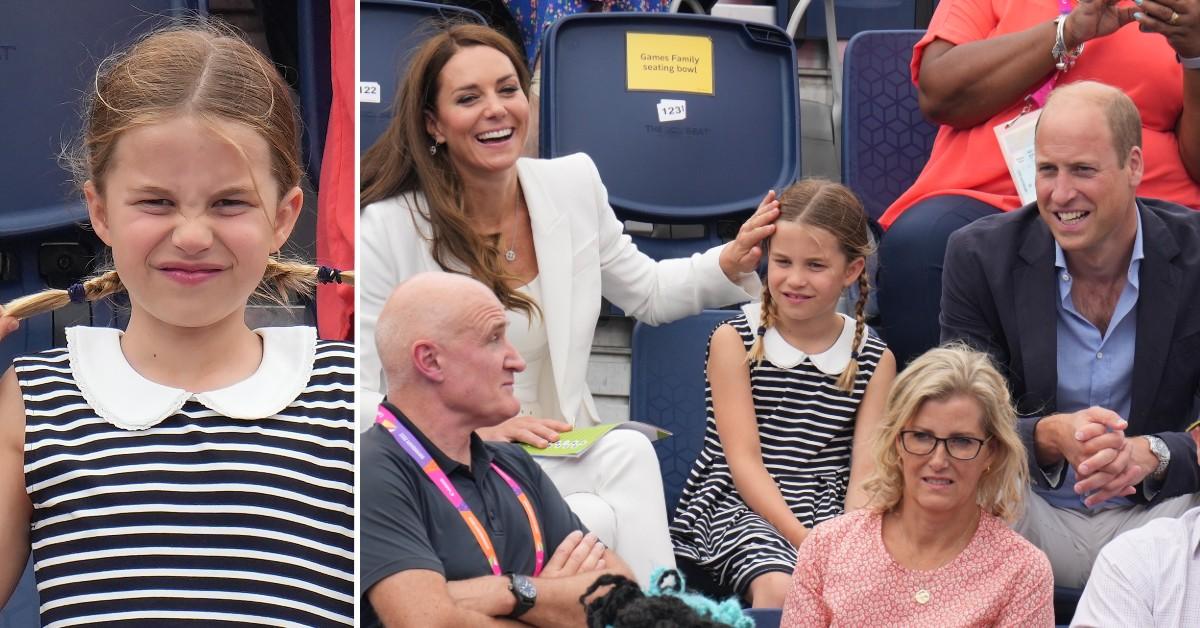 Too cute! Princess Charlotte was the star of the show when she appeared alongside her mom, Kate Middleton, and father, Prince William, at the Commonwealth Games.
Scroll through the gallery below to see more photos!
Article continues below advertisement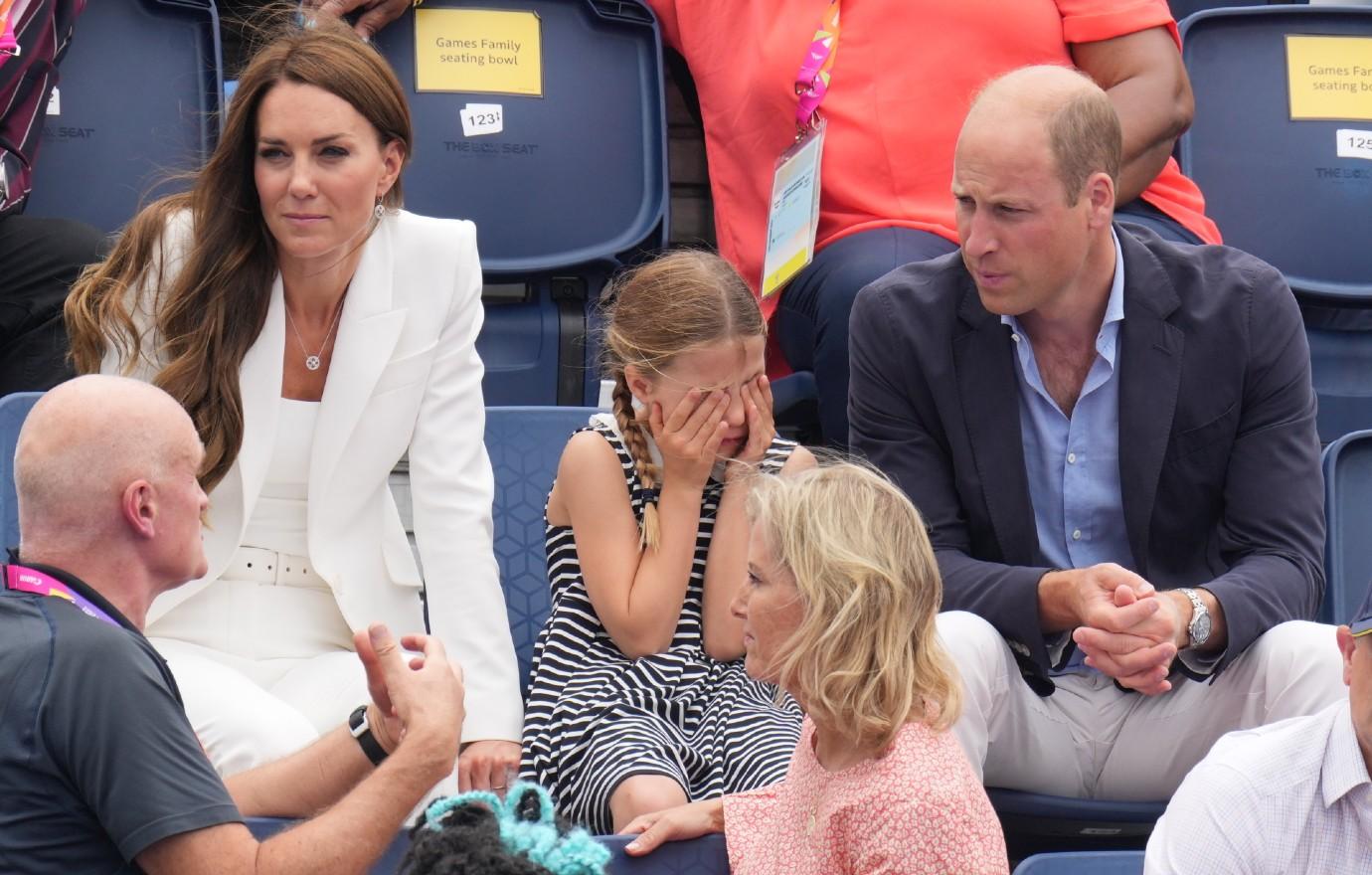 The 7-year-old, who wore a striped dress, was seen covering her eyes while sitting alongside Kate, who rocked an all-white outfit, and William, who sported a blue shirt and blue jacket.
Article continues below advertisement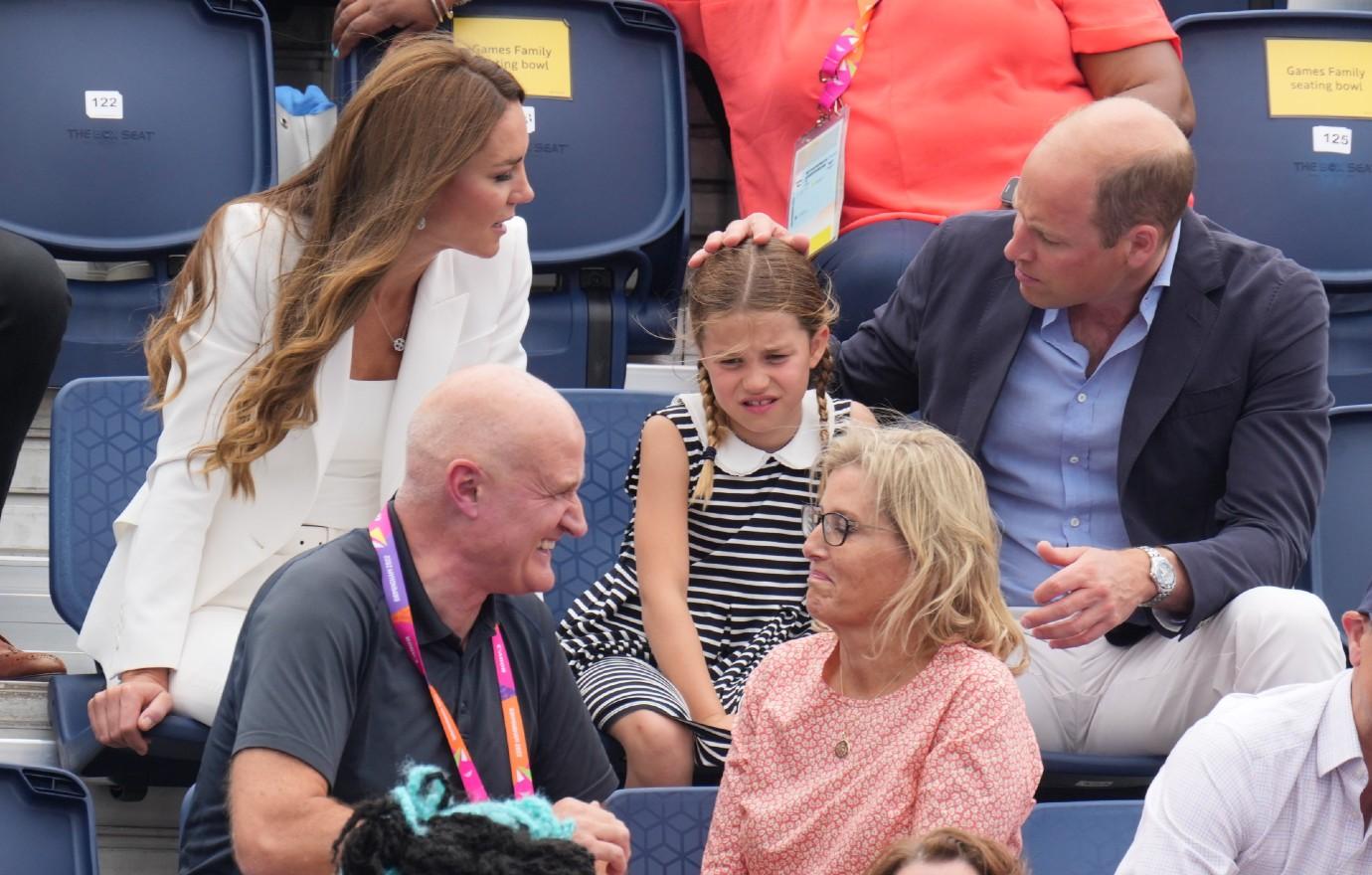 "Thank you Birmingham! Athletes, mascots an am amazing atmosphere ... an unforgettable day for all of us at #B2022!" the couple's caption read via Instagram.
"A real highlight was going behind the scenes with @teamsportsaid and @officialteamengland Futures where the next generation of athletes and support staff are helped to perform at their best, handle pressure and make the most of their experience at major Games."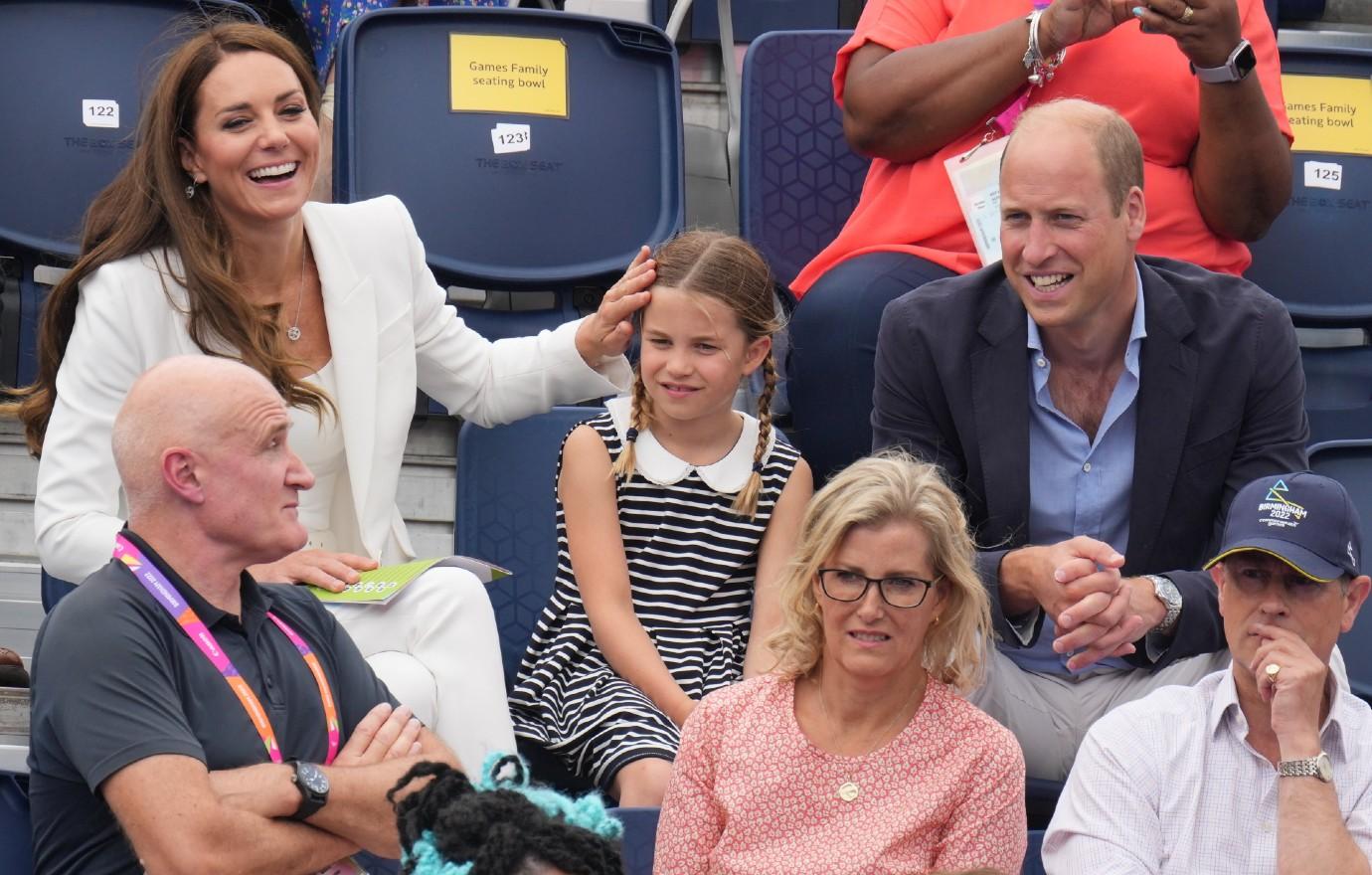 Of course, people loved seeing the tot out and about. One person wrote, "Amazing to see Princess Charlotte, so happy she got to meet the gymnasts," while another added, "Wonderful photos with Princess Charlotte."
A third person gushed, "LOVE how inclusive they are with their children and each with their own interests!"
Article continues below advertisement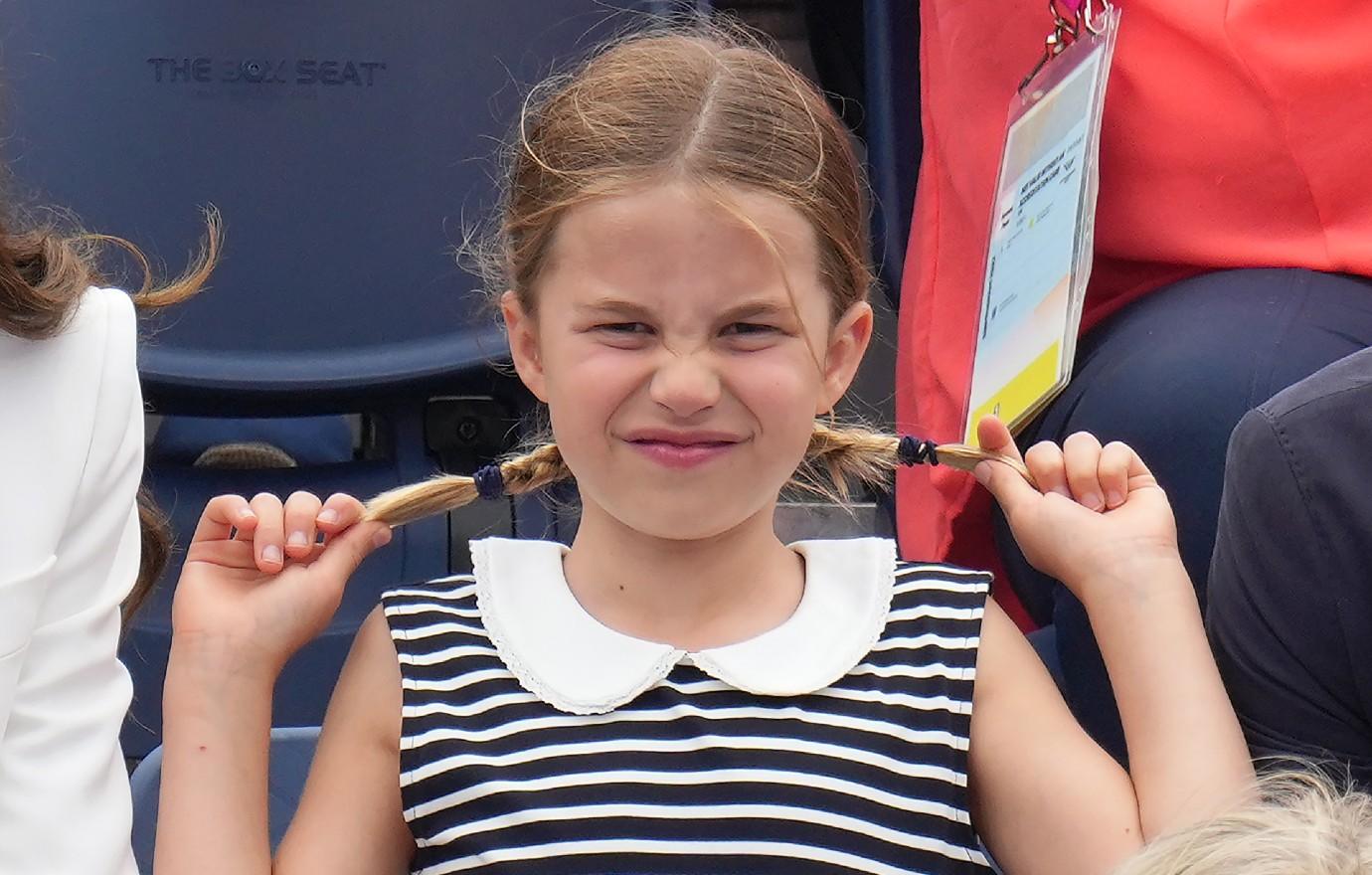 Recently, Charlotte has been making more appearances. At the end of July, Charlotte and William posted a video where they cheered on the Lionesses women's soccer team.
"Good luck. I hope you win, bye," the little girl said.
"Good luck tonight @lionesses, we're all cheering for you," the caption read.
Article continues below advertisement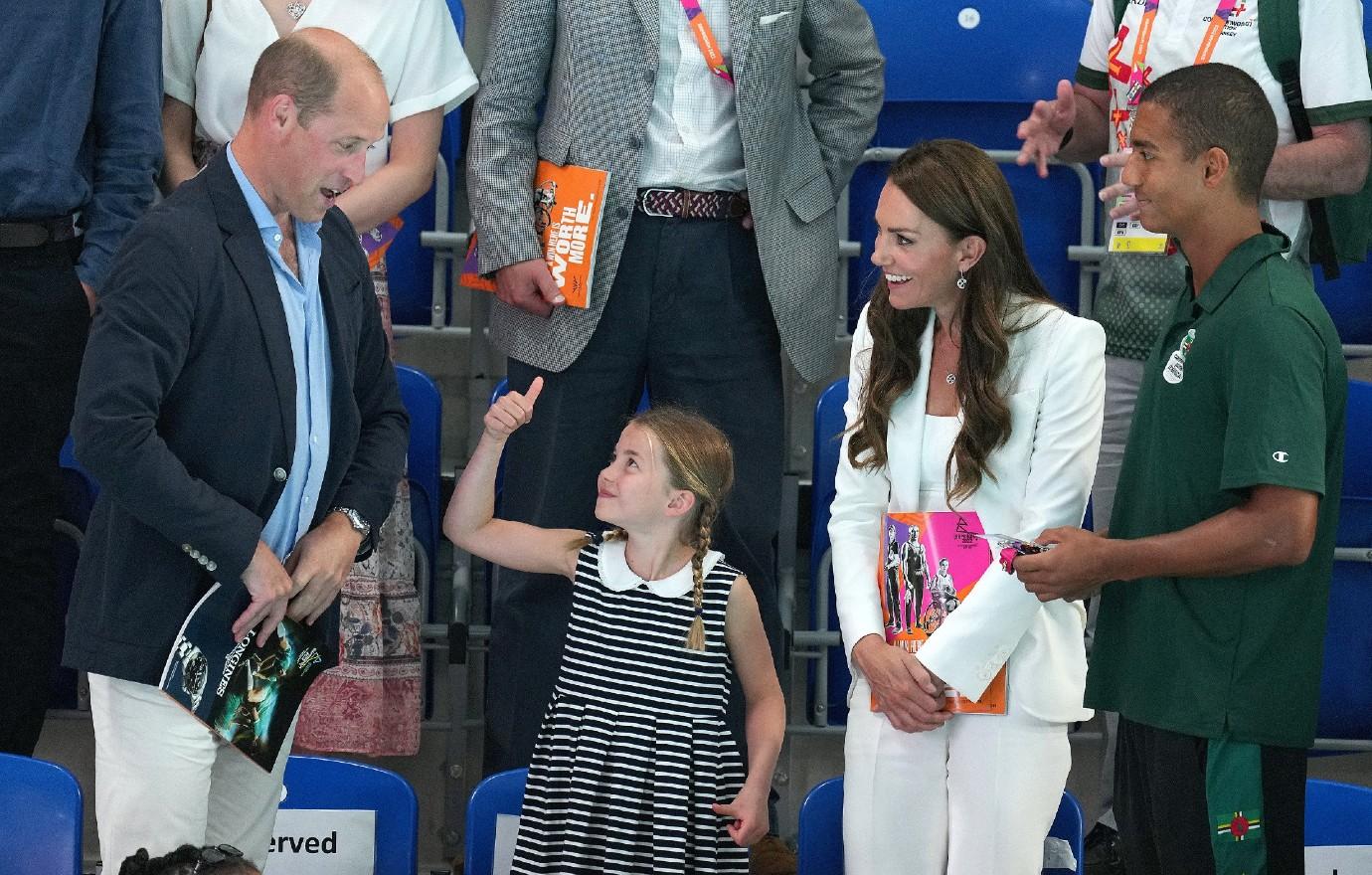 "We both want to wish the Lionesses the best of luck for tonight, you've done amazingly well in the competition and we're rooting for you all the way," William gushed.
During the Queen's Platinum Jubilee, Prince Louis, 4, also made people laugh as he couldn't help but sit still while next to Kate.