Prince Harry & Prince William's Appearance At Queen's Funeral Was 'Intentionally Planned,' Expert Says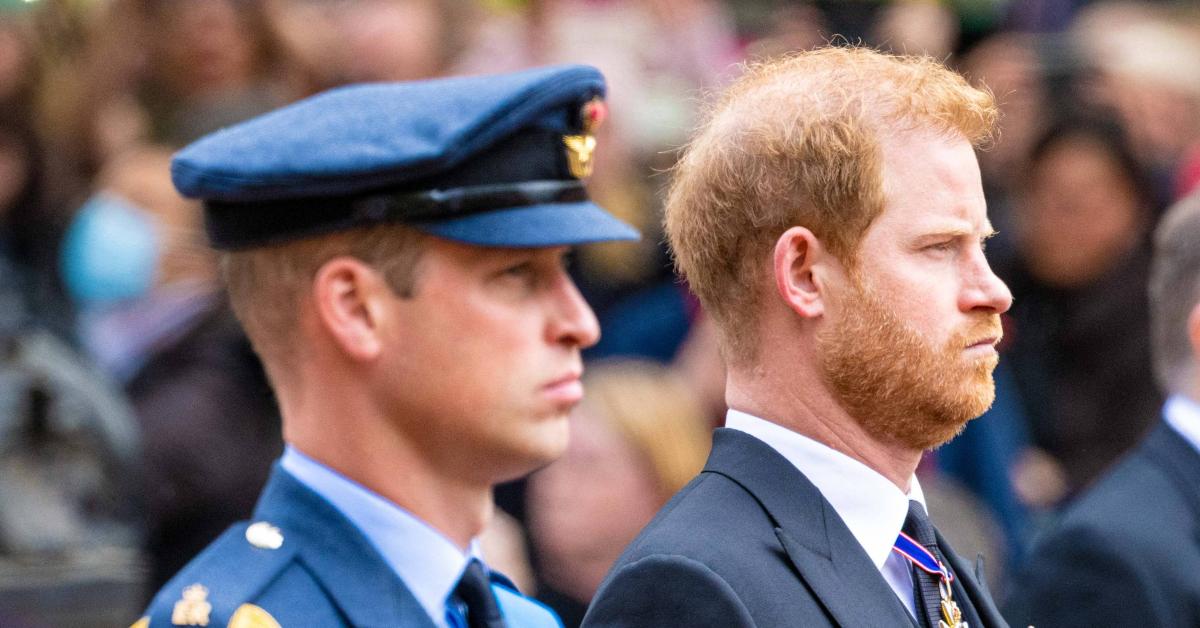 When Prince Harry and Prince William put on a united front at Queen Elizabeth's funeral, it was not a PR stunt, according to King Charles' former butler Grant Harrold.
"Things don't just happen. They are always planned. But I don't think this was intentionally planned," Harrold said. "It could be short-lived, but the Queen's death brought them together."
Article continues below advertisement
Prince William, who hasn't agreed with Prince Harry in quite some time, invited his younger brother and his wife, Meghan Markle, on a walkabout.
"The Prince of Wales thought it was an important show of unity at an incredibly difficult time for the family," a spokesperson said at the time.
Then, when King Charles spoke out after the Queen's death, he made sure to mention Harry and Meghan.
"The fact that Charles said that, it was him extending an olive branch," Harrold said. "He acknowledged their new life in California, but made clear they are part of the family. This was his first major statement as king, and he made it clear that even if people don't like Meghan, she is part of the family."
Article continues below advertisement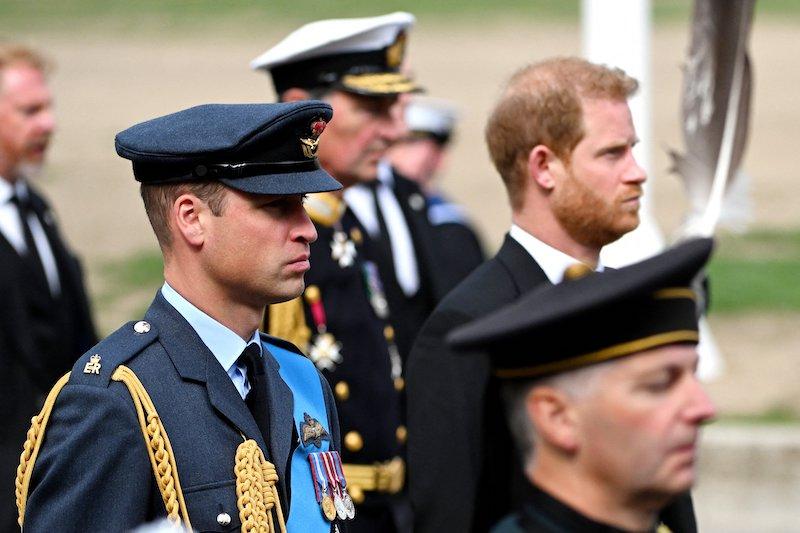 Despite reuniting with his family, Sharon Osbourne believes Harry's rift with his brood won't be healed anytime soon.
"I get very sad, and part of this, my sadness, is looking at Harry looking so sad and really being where he belongs with the rest of the royal family. He's sort of made himself the black sheep," she said. "For me, it's heartbreaking because he belongs beside his brother, and the country adored him. And they did Meghan, too. And I just don't know how you give up your country for celebrity. He said he wanted an ordinary life, but he's become a celebrity, and, you know, mixes with all the big celebrities, and it's just such a different life. I don't really understand it. Everything they do is talk about the royal family."
Article continues below advertisement