Prince Harry & Meghan Markle's Daughter's Name Is 'A Lovely Gesture' & 'The First Sign Of An Olive Branch To The Royal Family,' Expert Says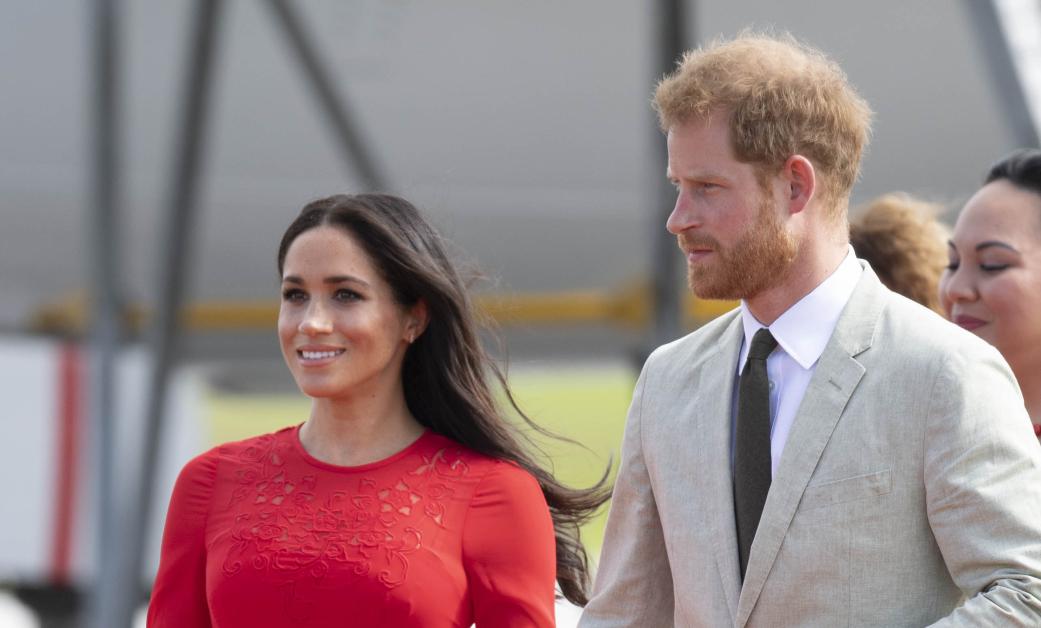 Just a few days ago, Prince Harry and Meghan Markle welcomed their daughter, Lilibet Diana, into their lives. The name not only honors Harry's late mother, Princess Diana, but also Queen Elizabeth, which may eventually fix things between the couple — who moved to California in 2020 — and the royal family.
Article continues below advertisement
"It's a lovely gesture on the part of Harry and Meghan," royal expert Duncan Larcombe said. "The baby name is the first sign of an olive branch to the royal family. It's a sign they want to build bridges. There has never been any suggestion of a fallout with the Queen and Harry. His war is with the institution, not his grandmother."
"The Queen is hugely proud of the man Harry has become and she will be chuffed to bits over the name choice," he added. "She will see this as a loving gesture from her grandson. And I believe it's Harry's way of showing that he wants to honor one of the most important women in his life."
Article continues below advertisement
However, not everyone was impressed with the new moniker. "I find it nauseating and irritating that they have done that," Anton Du Beke said. "The thing is I don't know them but I just want to say 'Oh grow up.' That's all I want to do because I find it irritating."
Article continues below advertisement
Royal expert Angela Levin also didn't hold back when talking about the name.
"I don't think it's a good idea — I think it's quite rude to Her Majesty Her Queen," she stated on Good Morning Britain. "It was a very private nickname from her husband, who hasn't been dead for very long."
"We knew what it was but it was his name — [the Duke of Edinburgh] wanted that name for her, it was a special name," she continued. "I think it's quite demeaning, I really believe that."
Article continues below advertisement
Going forward, it looks like Harry and Meghan may try to mend things with his brood.
"This is the beginning of a new chapter within the family that will hopefully heal old wounds. Finally, there is hope that the family can reunite," an insider told The Royal Observer. "No one knew it at the time, but when Archie was born, Harry and Meghan were so angry with the family that they wanted nothing to do with them moving forward. That is why they broke all traditions and went with a totally new royal name. Now things have changed and they both very much want their daughter to be part of the family, which is why they chose the name Lilibet, the Queen's childhood nickname."