Prince Harry Wears The Same Gray Suit He Sported When Son Archie Was Born For Oprah Winfrey Tell-All — See Photos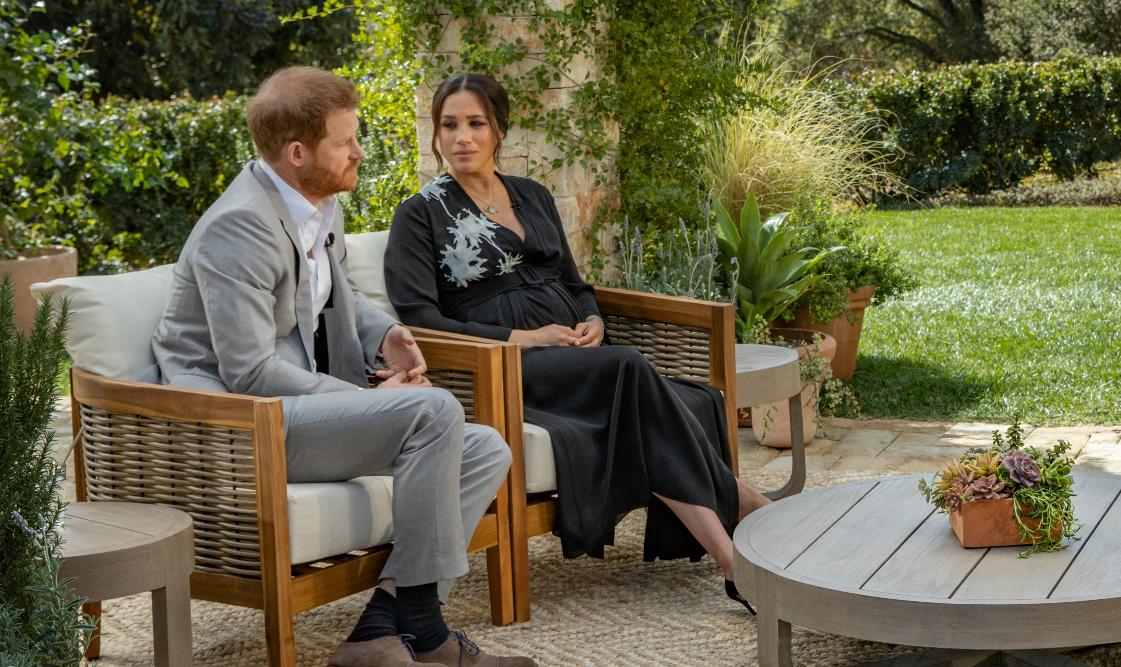 His favorite outfit! In just a few days, Prince Harry and Meghan Markle will get extremely candid with Oprah Winfrey about what it was like to be part of the royal family, but Harry, 36, couldn't help but wear a gray suit that has a sweet connection to his son, Archie.
In 2019, Harry sported the light gray suit when he stepped out with Meghan, 39, and his tot shortly after he was born.
Article continues below advertisement
In the upcoming chat, the red-headed prince wore the same suit with a white shirt, but when he introduced Archie to the world, he added a black tie to the ensemble.
Harry also wore the suit in 2019 when he visited Morocco in addition to when he visited Sussex in 2018 — right before he revealed he was going to be a dad for the first time.
For her part, the former actress paid tribute to the late Princess Diana while chatting with Winfrey.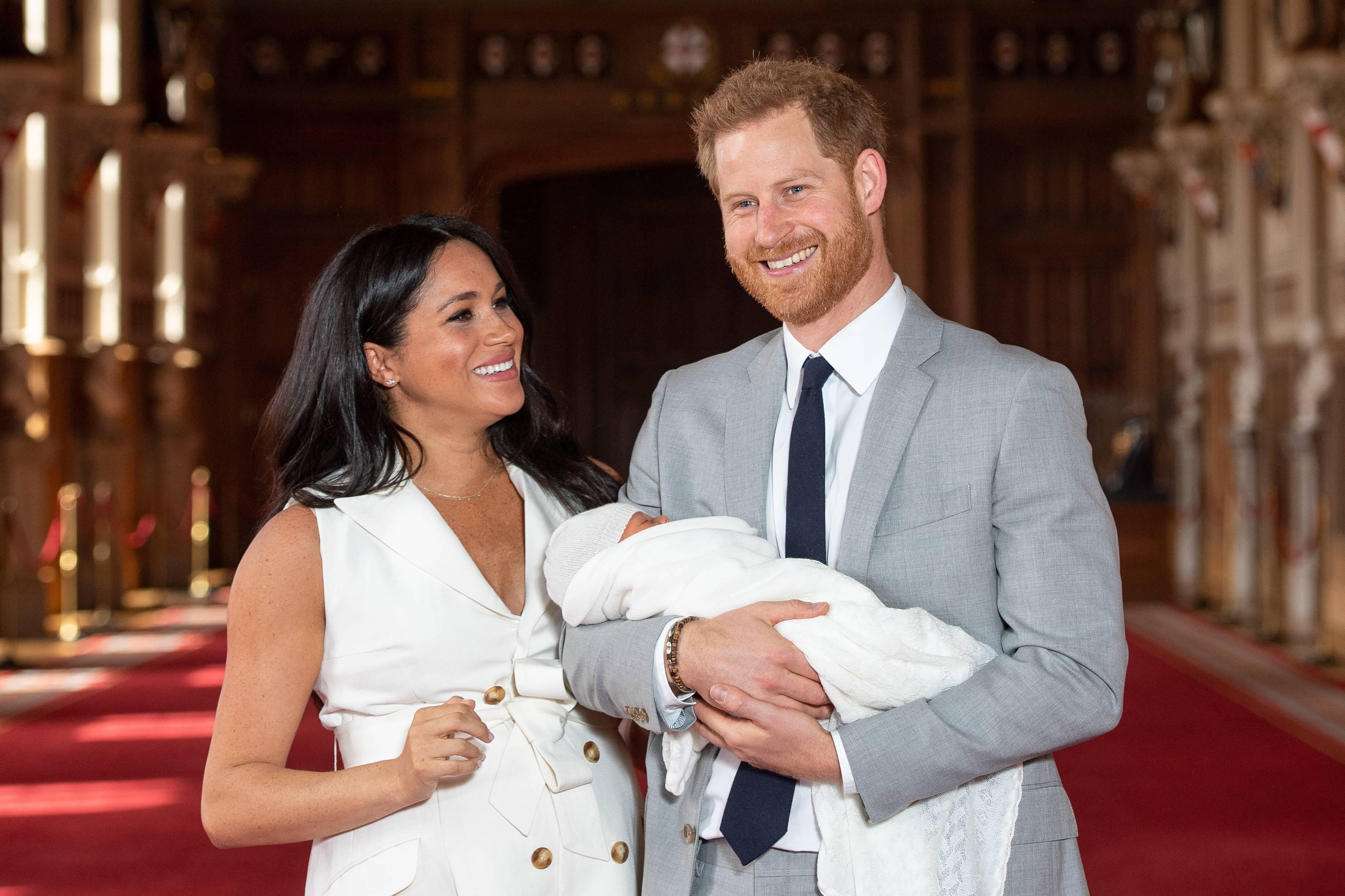 Article continues below advertisement
The brunette beauty wore a black Armani dress in addition to a diamond tennis bracelet that was Diana's.
Meghan has also worn the jewelry multiple times before. In 2018, she wore it to a state dinner in Fiji, and one year later, she wore it to a Commonwealth Day celebration.
The bracelet is also very meaningful to Meghan since it was used to make her engagement ring.
Article continues below advertisement
"The main stone itself I sourced from Botswana, and the little diamonds [on] either side are from my mother's jewelry collection to make sure that she's with us on this — on this crazy journey together," Harry said at the time.
"The inclusion of that and, obviously not being able to meet his mom, it's so important to me to — to know that she's a part of this with us," Meghan revealed.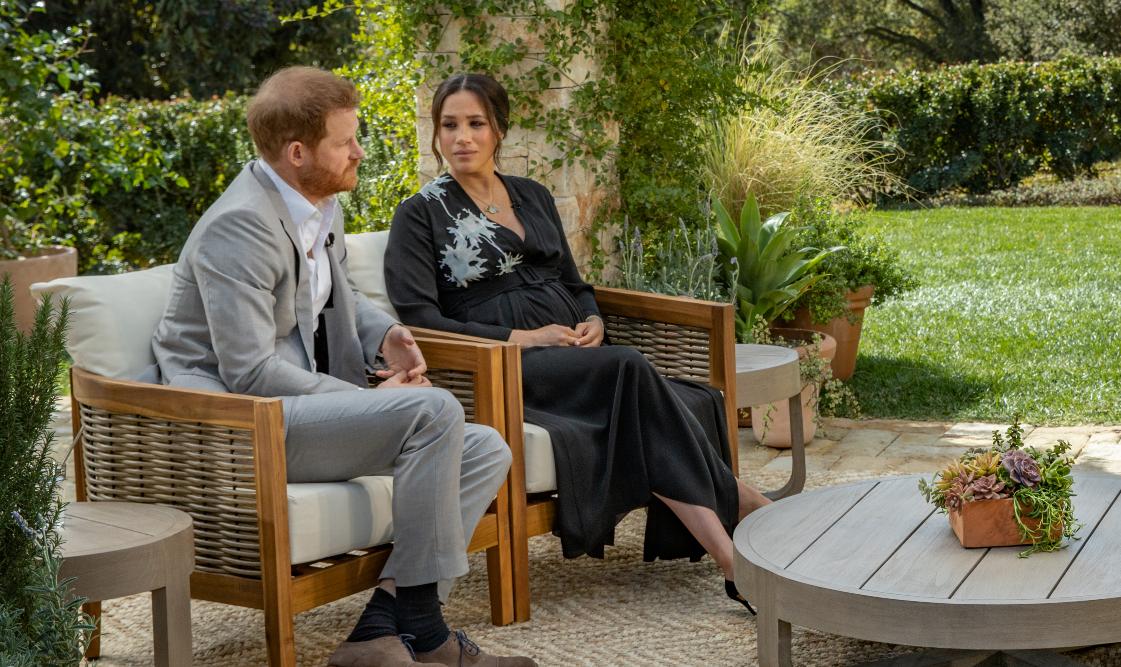 Article continues below advertisement
Even though the two have relocated to California and are no longer working members of the royal family, the duo "wanted to wear the bracelet to have [Harry's] mother there with them during the interview," a spokesperson for the duchess told the Today show.
The two will not hold back while speaking with Winfrey. So much so, Harry brought up his late mother in the new clip.
Article continues below advertisement
"My biggest concern was history repeating itself," Harry says. "I'm just really relieved and happy to be sitting here talking to you with my wife by my side because I can't begin to imagine what it must have been like for her going through this process by herself all those years ago."
"It has been unbelievably tough for the two of us, but at least we had each other," the dad-of-one added.
The interview is set to air on Sunday, March 7, at 8 p.m. ET.