Charles And Camilla's Past Turns To Dust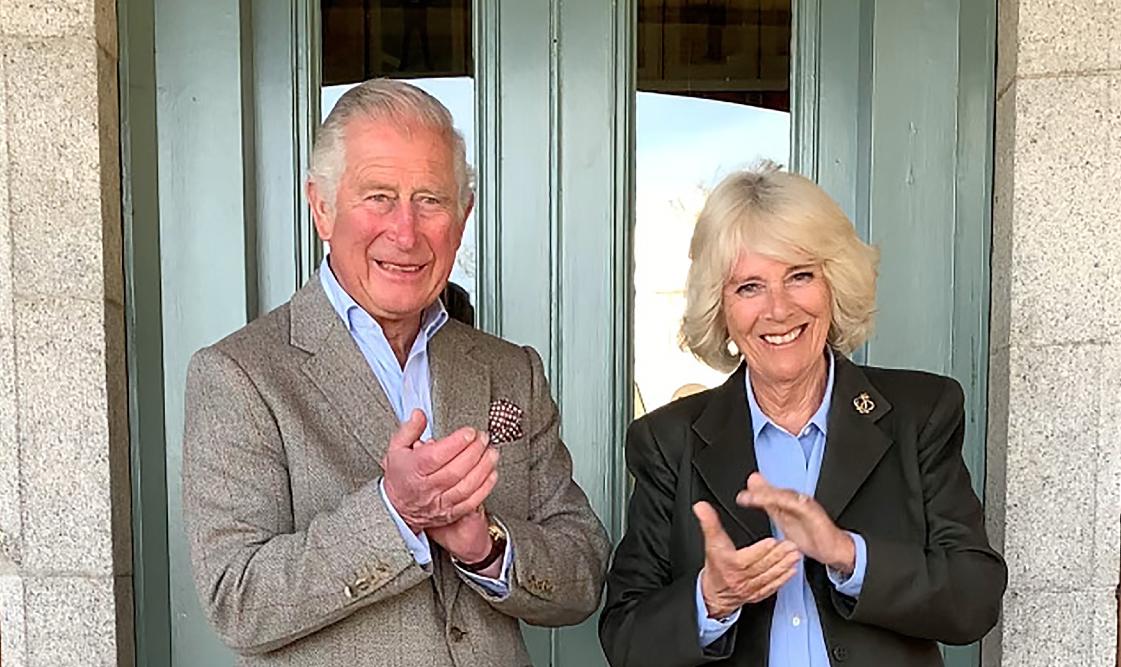 There is no blue plaque outside to record a famous person once lived here, as is the custom in London.
But an ugly apartment block in the wealthy district of Belgravia once played host to an important period in history — Prince Charles' wooing of his then lover and now second wife, Camilla.
Article continues below advertisement
If the walls of Stack House could talk what tales they could tell about the future King and his girl.
But now the less than inspiring post-war brick building, erected on the site of a bomb crater, is to be demolished, turning its secrets to dust.
Despite a petition signed by 200,000 locals to keep the "aristo-flats" from the wrecking ball, the Duke of Westminster, one of the U.K.'s richest men, is determined to push ahead with a $500 million redevelopment scheme.
Article continues below advertisement
The Duke is godfather to Prince George and his mother, Natalia, the dowager duchess, is Prince William's godmother.
Charles himself is a close friend of the family, frequently shooting on their estates.
So, he will have bitter-sweet feelings as the demolition goes ahead …. and the memories come flooding back.
Camilla had a flat there in the early 1970s because her mother, Rosalind, was the sister of Lord Ashcombe, whose grandfather, Thomas Cubitt, built the Grosvenor Estate.
She rented it from Lady Moyra Campbell, a maid of honour at the Queen's Coronation in 1953, and shared it with her friend the Hon. Virginia Carington, who now works as an aide to Charles and Camilla.
"Camilla's bedroom always looked like a bomb had hit it," recalled an old friend.
"Virginia was fairly tidy so Camilla drove her nuts.
"The bathroom was always a state after she'd been in it."
Article continues below advertisement
Enter a shy 23-year-old Prince Charles, who half a century ago, found himself dancing the night away with Camilla in the basement of London nightclub Annabel's.
Invited back to Stack for a cup of coffee, Charles was quickly infatuated with the earthy and sexy Camilla Shand, daughter of a World War Two army hero.
Not a natural beauty like some of Charles' girlfriends, she possessed an inner confidence and a maternal charm, which captured him immediately.
She was delightfully natural and neither fawning nor sycophantic.
And when Charles learnt Camilla's great-grandmother Alice Keppel had been the mistress of his great-great-grandfather King Edward VII, history seemed to be repeating itself.
Article continues below advertisement
But there was a problem.
Since 1965 Camilla had been dating handsome army officer Andrew Parker Bowles (who during a break from their on-off relationship managed to squire Charles's sister Princess Anne, allegedly taking her virginity.)
While Andrew was abroad on duty, Charles was able to date Camilla, taking her away for weekends at Broadlands, home of his beloved great-uncle Lord Mountbatten, who encouraged him to "sow some wild oats."
But when Andrew returned home, it was then Charles' turn to be away for several months in the Royal Navy.
Had Camilla just been trying to make Andrew jealous?
If so, it certainly worked, as the couple married in 1973 while Charles was all at sea.
The Prince, of course, finally married his one true love in 2005, and I bet he and Camilla still look back on those days in Stack House with affection.