Meghan & Harry Falsely Accused Victoria Beckham Of 'Indiscretion' In Leaking Damaging Stories To The Media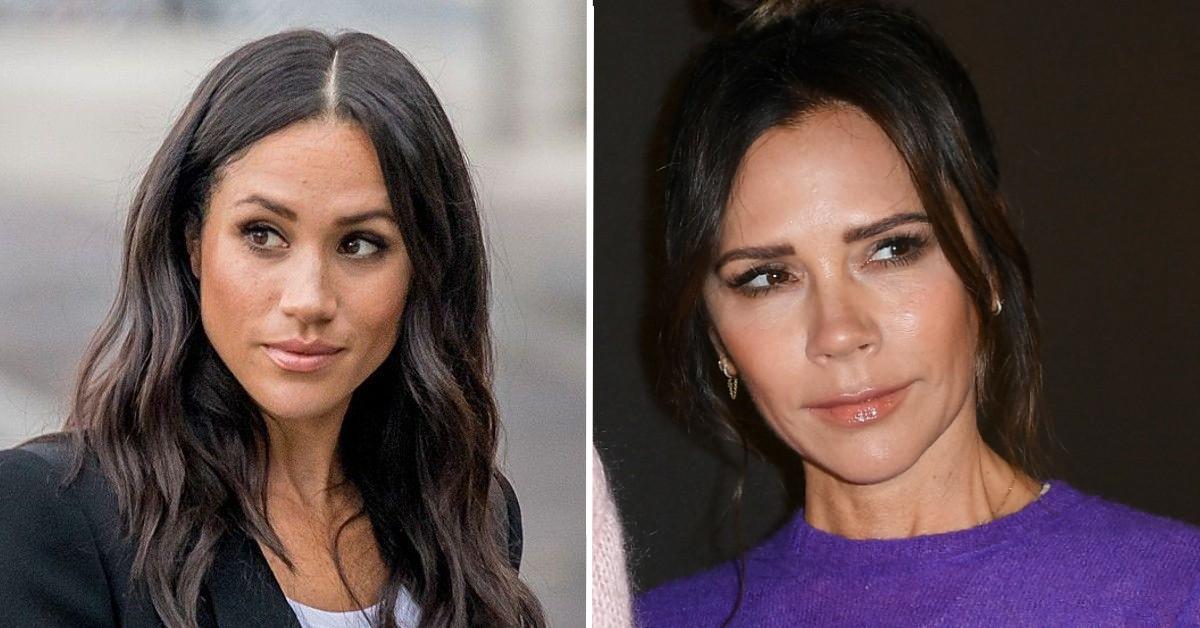 Even though Meghan Markle and Prince Harry have both been in the spotlight for some time, the couple let the gossip get to them, which resulted in an awkward confrontation with Victoria and David Beckham, a new book claims.
Article continues below advertisement
"Harry and Meghan were shackled. Every night they scoured the internet to read the newspaper reports and the trolls' postings on social media," Tom Bower writes in his new book Revenge: Meghan, Harry and the War Between the Windsors. "Irrationally, they grouped the two together and fed each other's frenzy about the media. Convinced that as champions of goodness they were being persecuted by mendacity and racism, they felt victimized by the mildest criticism."
"Harry's instability fed Meghan's fears that friends were leaking stories to the media. In particular, she suspected Victoria Beckham of indiscretion," the excerpt continues. "Harry called David Beckham to repeat the accusation. Outraged, Beckham's truthful denials damaged their relationship."
"He quickly put Harry right, and the two men agreed to move on — but it certainly made things awkward for a while," a source said in 2020.
Article continues below advertisement
Harry and David were pals, but it seems like ever since the incident, things have been uncomfortable. According to The Sun, the stars had an uncomfortable interaction at the Queen's Platinum Jubilee in June.
Bower's book has certainly made some headlines — especially after he claimed that some of Harry's friends thought Meghan, 40, was "f**king nuts" when they first met her.
"Without hesitation, Meghan challenged every guest whose conversation contravened her values," the book claims. "According to Harry's friends, again and again she reprimanded them about the slightest inappropriate nuance. Nobody was ­exempt."
"She lacked any sense of humor," the author writes. "Driving home after Sunday lunch, the texts pinged between the cars: 'OMG, what about HER?' "
Article continues below advertisement