Meghan Markle Recalls First Official Engagement With Queen Elizabeth: 'I Treated Her As My Husband's Grandma'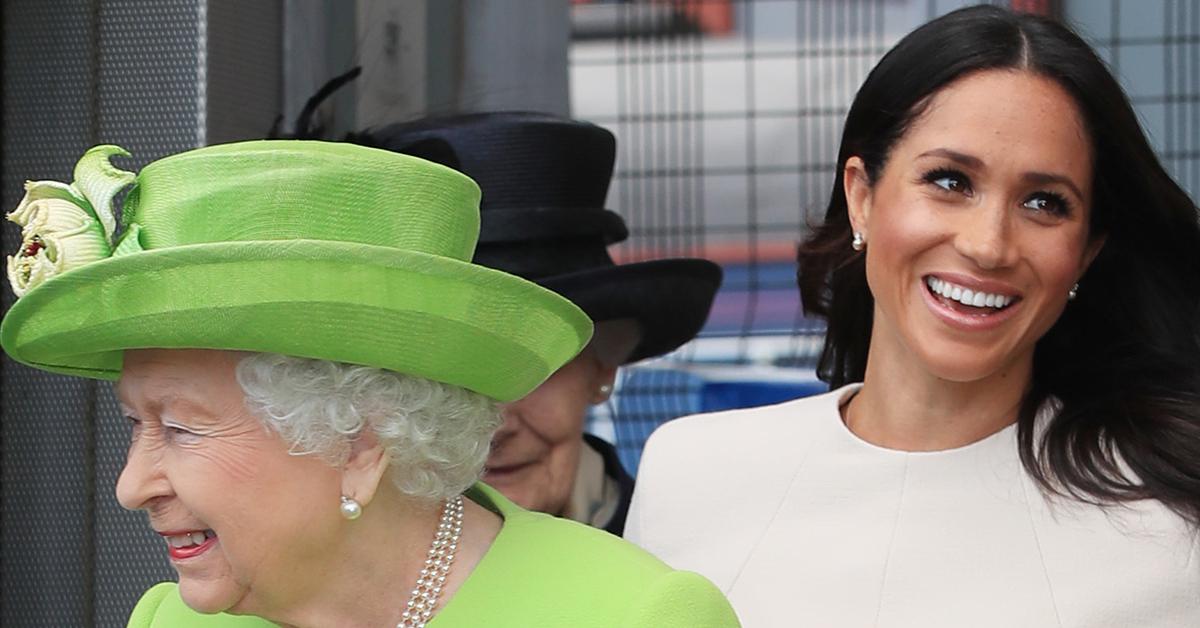 Article continues below advertisement
"My first official engagement with Her Majesty happened early when we got married. We took the royal train together, we had breakfast that morning, and I had a really great time with her. I treated her as my husband's grandma and knowing that of course there has to been a different sense of propriety in public, when you're sitting and having breakfast, just to be able to talk," the 41-year-old said in episode 4 of the Netflix docuseries, Harry & Meghan, which premiered on Thursday, December 15.
"When we got in the car in between engagements, she had a blanket and she put it over my knees, and we were sitting there in the car with this blanket. I recognize and respect you're the Queen, but in this moment, I am so grateful there is this grandmother figure because that feels like family," she continued. "Because I was so, so close with my grandmother, and I took care of her in her final years, it was such a good day. We laughed. That day happened to be the one year anniversary of the Grenfell fire. It was really important to me because I had become so close with some of the women who had survived that, even if no one knew that at the time."
After the Queen died in September, Harry, 38, and Meghan couldn't help but talk about her long-lasting reign.
"There's been such an outpouring of love and support. I'm really grateful that I was able to be with my husband to support him, especially during that time. What's so beautiful is to look at the legacy that his grandmother was able to leave on so many fronts. Certainly, in terms of female leadership, she is the most shining example of what that looks like. I feel deep gratitude to have been able to spend time with her and get to know her. It's been a complicated time, but my husband, ever the optimist, said, 'Now she's reunited with her husband,'" she told Variety.