Meghan Markle & Prince Harry's Relationship Is 'Not Always' What It 'Seems,' Estranged Sister Samantha Markle Claims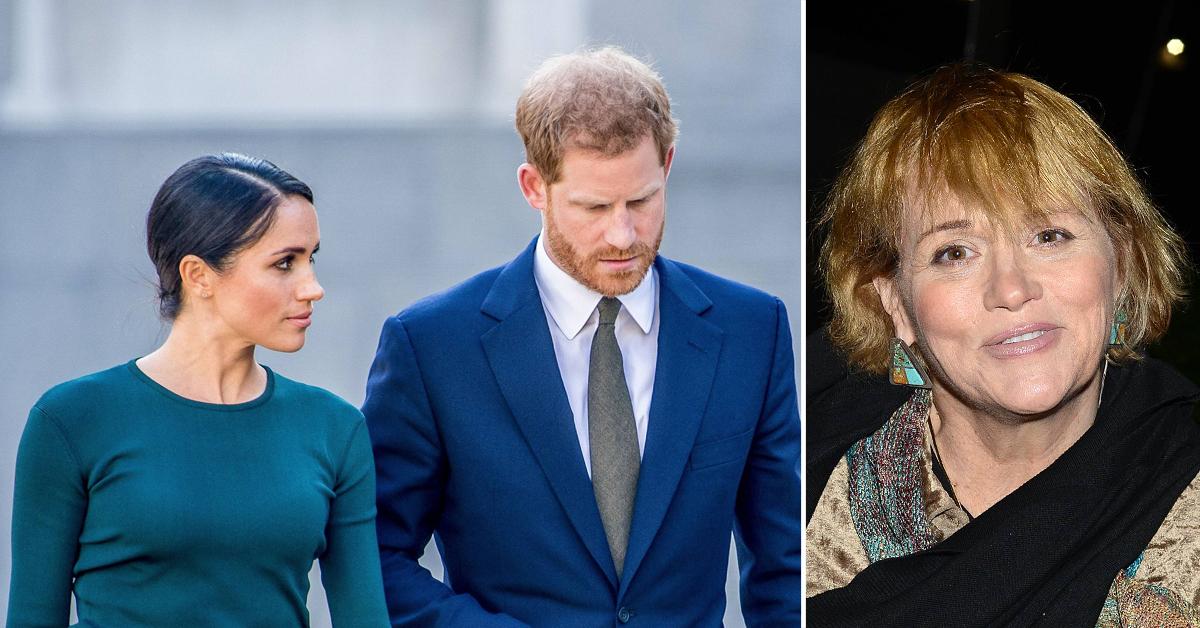 Is everything OK between Prince Harry and Meghan Markle? According to Samantha Markle, their relationship isn't all rainbows and butterflies.
"Why does it seem like the whole media hoopla over my sister and H is like that of Milli vanilli in the '80s. And then the whole world found out that he was really lip synching and it was all a farce?" the 56-year-old tweeted on Tuesday, February 9.
Article continues below advertisement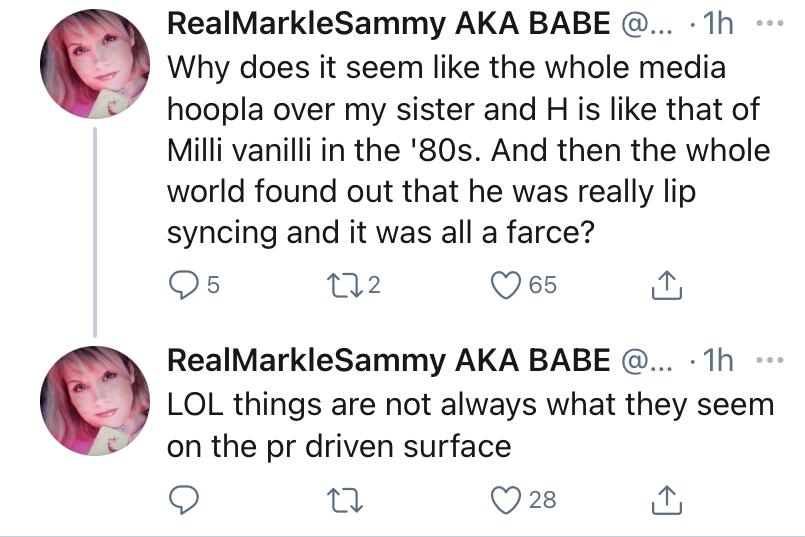 She added, "LOL things are not always what they seem on the pr driven surface."
This is hardly the first time Samantha has come after her estranged sister. In fact, Samantha recently wrote a tell-all book about the Suits alum, 39, and how her romance with Harry, 36, might have started on a sour note.
Article continues below advertisement
Samantha claims the Duchess of Sussex was seeing chef Cory Vitiello at the same time she started to date the red-headed prince, The Royal Observer exclusively reported.
Samantha writes in The Diary of Princess Pushy's Sister: A Memoir, "What confused me was that, if [Meghan and Harry] had been dating for six months, she would've been dating Harry at the same time she was dating the restaurateur Cory, who seemed like a good fit."
Article continues below advertisement
She continues, "I imagine that Cory will be devastated by being 'dumped' for a prince, or was she dating them both simultaneously? I was sure it could be uncomfortable for either of them."
Vitiello and Meghan met while she was filming Suits in Canada in 2014 and were together for two years before she found her happily ever after with Harry.
Article continues below advertisement
In the book, Samantha also revealed that she was upset with the royal family after she learned that her father, Thomas Markle — who suffered a heart attack at the time — was not able to attend the 2018 nuptials due to his ailing health. Samantha didn't think the couple would try to accommodate her dad, but she still was bitter about how things unfolded.
"[I] knew it was not unreasonable that they reschedule given resources available to make that happen," she writes in the book.
However, Meghan doesn't seem concerned about what Samantha has to say. "Meghan has not seen Samantha for years so the idea that she is worried about the book is nonsense," a friend told Vanity Fair. "Meghan barely knows Samantha, they haven't seen each other for nearly 20 years."