'They Are Glowing': Meghan Markle & Prince Harry Look Different In Their Most Recent Zoom Chat — See The Intriguing Photo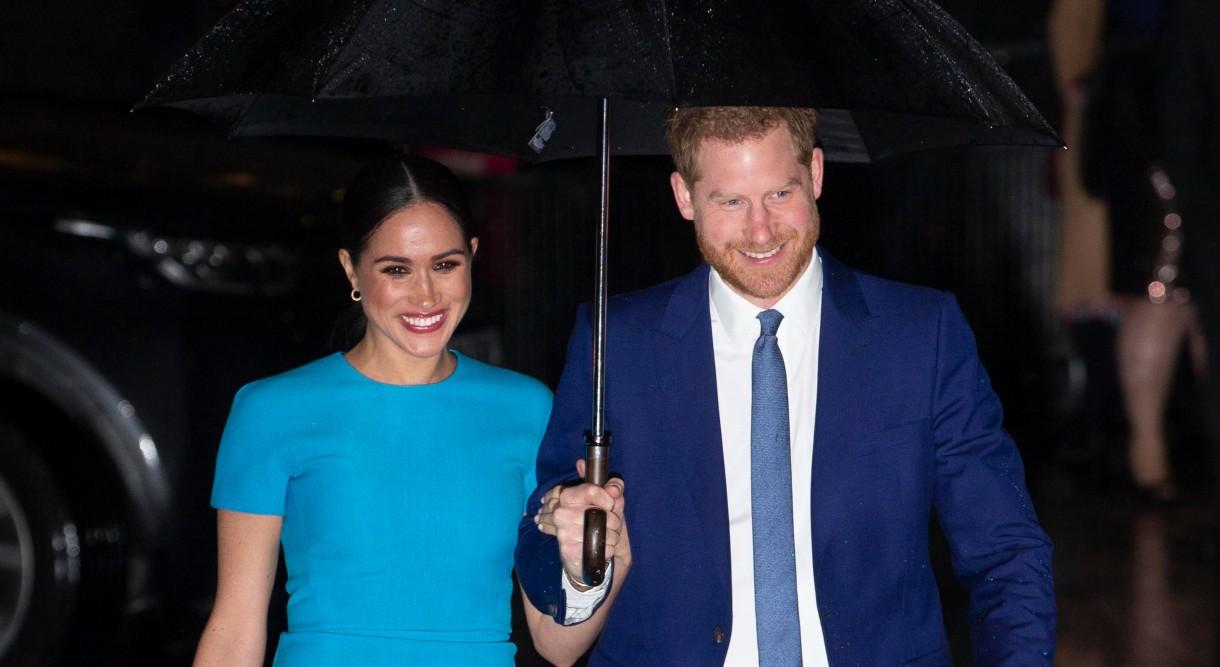 Prince Harry and Meghan Markle recently surprised a virtual poetry class that was being held by Get Lit — a poetry organization that helps "increase literacy, empower youth and inspire communities" — and fans couldn't help but point out that they looked a bit different.
One person wrote, "I don't know if it's the California effect … but Harry and Meghan look so good and glowing every time they show up," while another another added, "Meghan looks genuinely happy and Harry looks relaxed and unstressed. So good to see!"
Article continues below advertisement
A third user added, "They are glowing. Both looking amazing and happy."
While on the call, the 39-year-old wore an unbuttoned shirt, sported minimal makeup and showed off her beach waves. Many fans noted that Meghan looked very similar to her Suits character, Rachel Zane.
"Big Rachel Zane energy with this look and I'm here for it," one person wrote, while another said, "The throwback! I love it."
Meanwhile, another social media user pointed out that the mother-of-one might have had her small mole above her lip removed since it wasn't visible during the chat. "She done [sic] and took her mole off," one person claimed. "She looks so different every time we see her," another said.
"Where is Meghan's mole?" another asked, while another person claimed: "It looks like she's had them all removed."
Article continues below advertisement
Article continues below advertisement
However, some fans thought someone used Photoshop to remove the feature. "It was commented on earlier as being a still from the video picture that someone has taken time to photoshop," one person said.
"Guess who surprised our poetry class this weekend?! It was the best weekend EVER!" read the Instagram post. "Prince Harry and Meghan, The Duke and Duchess of Sussex, were magic and kind and interested in poetry!"
The duo has been residing in California since 2020, and it seems like their life away from the Palace suits them. In fact, Meghan and Harry are "happier than ever," Finding Freedom co-author Omid Scobie told Grazia.
"To be at the point they are at now, having set up an empire and a charity in just over nine months, shows just how hard they have worked to make this transition a success, but it's taken a lot of work to get here. The journey has been painful," he said.