Meghan Markle Insisted Prince Harry Release A Statement Which Compared Her To Princess Diana, New Book Divulges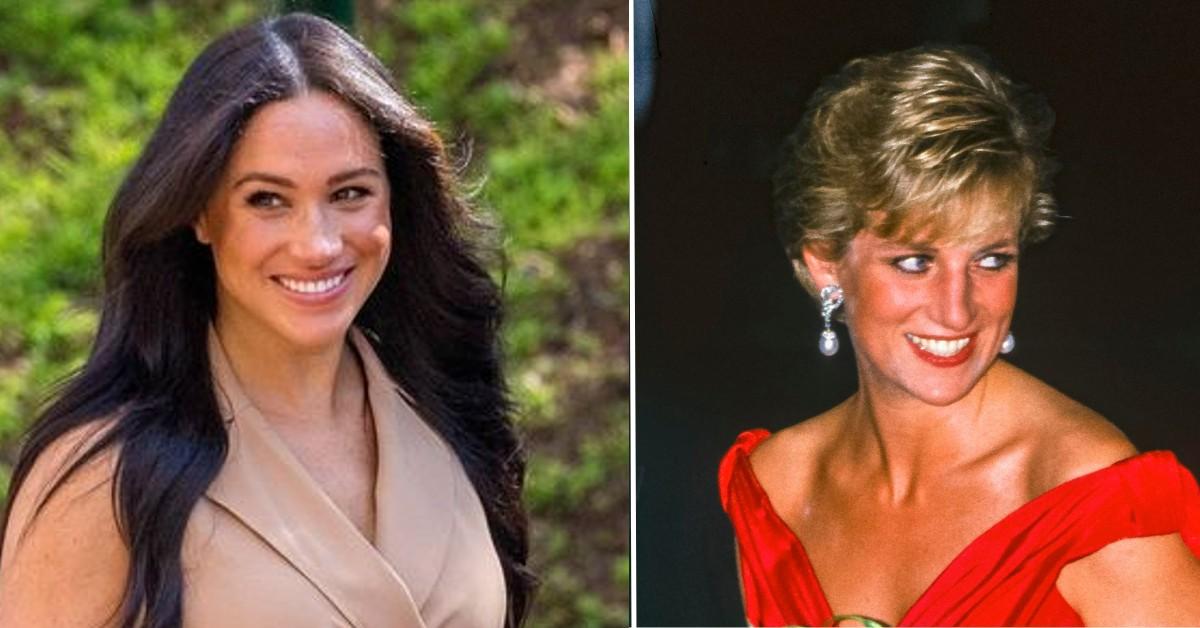 When Meghan Markle started dating Prince Harry, she wasn't welcomed with open arms, and as a result, the former actress wanted the prince to release a statement in which she was compared to his late mother, Princess Diana.
Article continues below advertisement
According to Tom Bower's new book Revenge: Meghan, Harry and the War Between the Windsors, Harry agreed as he was nervous that Meghan would walk away from their five-month relationship.
After word got out that the two were dating, Harry's then-press secretary Jason Knauf agreed to release a statement where he called out those who said something rude about the "description of Meghan."
"Harry dictated the sentiments for Knauf to fashion into a statement. Committing Knauf to a conundrum, Meghan demanded that the statement should reflect the parallel between her potential fate and Diana's," Bower wrote.
Knauf didn't agree with the Meghan and Diana comparison. "Knauf suggested that over-dramatizing Meghan's distress would backfire, but Harry was adamant. If Meghan's wish to be equated with Diana was not satisfied, insisted Harry, he would probably lose her. Knauf acquiesced," Bower noted.
Article continues below advertisement
Harry tried to talk to Prince William, but he "hesitated … To William's regret, Harry was obeying Meghan's orders. That was unwise."
The statement was eventually released in November 2016, and Princess Diana's name was not mentioned.
"My girlfriend, Meghan Markle, has been subject to a wave of abuse and harassment," the message read. "Prince Harry is worried about Ms. Markle's safety and is deeply disappointed that he has not been able to protect her … This is not a game — it is her life and his."
Article continues below advertisement
Diana died after paparazzi chased her down in Paris, France, and Harry has spoken out about how he will never let that happen again — especially to Meghan, which is one of the reasons why they moved away from the U.K.
"Do I have any regrets? Yeah. My biggest regret is not making more of a stance earlier on in my relationship with my wife and calling out the racism when I did. History was repeating itself. My mother was chased to her death while she was in a relationship with someone that wasn't white and now look what's happened. You want to talk about history repeating itself, they're not going to stop until [Meghan] dies," he said.