Watch: Meghan Markle Discloses New Cute Nickname For Husband Prince Harry While FaceTiming With James Corden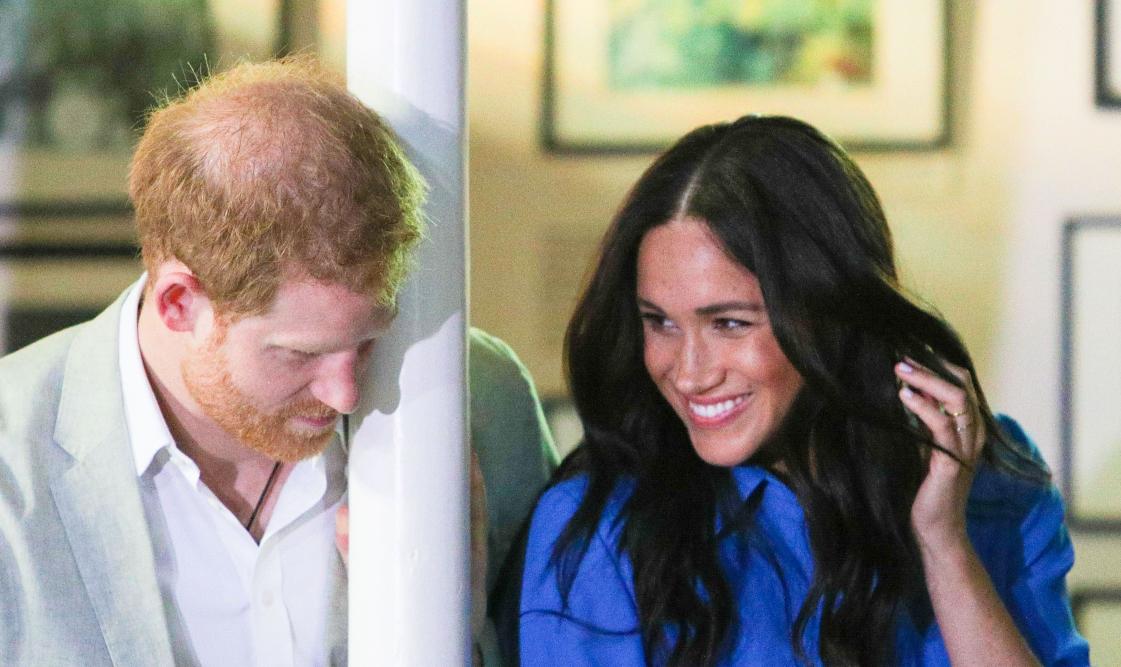 So cute! Meghan Markle revealed a new nickname for her husband, Prince Harry, while she was FaceTiming with James Corden in a segment that aired on the Thursday, February 25, episode of The Late, Late Show.
Article continues below advertisement
During their outing, Harry, 36, and Corden, 42, visited the original home used in The Fresh Prince of Bel Air. While chatting with the owners, Corden decided to ask the Suits actress, 39, if she had any interest in moving into the home, explaining that it would be perfect since Harry is a prince and the show is called The Fresh Prince of Bel Air.
Article continues below advertisement
However, Meghan put a kibosh in their plans, saying they have "done enough moving" in the past year.
"Haz, how's your tour of L.A. going?" she asked her hubby.
"Haz?" Corden said. "I didn't know we were calling you 'Haz' now."
"You're not my wife," Harry quipped.
The pair — who are expecting baby No. 2 later this year — have been calling each other adorable names for the past few years.
"I have said for a long time to H, that's what I call him, 'It's not enough to just survive something. That's not the point of life. You have got to thrive. You have got to feel happy,'" Meghan said in ITV's documentary Harry & Meghan: An African Journey.
Article continues below advertisement
For his part, Harry showed Corden what Meghan is listed as in his phone. "How do I find the Duchess?" the host asked. "M," Harry replied.
While speaking with Corden, Harry couldn't help but gush over how his relationship with Meghan began.
"The second date I was starting to think, 'Wow, this is pretty special,'" Harry said. "It was just the fact we hit it off with each other, and we were just so comfortable in each other's company."
He continued, "Dating with me — with any member of the royal family, I guess — is kind of flipped upside down. All the dates become dinners or watching the TV or chatting at home, and then eventually once you become a couple, then you venture out to dinners, to the cinema and everything else. So everything was back to front with us. So actually, we got to spend an enormous amount of time just the two of us, rather than going to friends' houses or out for dinner where there were other distractions. There were no distractions, and that was great. It was an amazing thing. We went from zero to 60 in the first two months."