King Felipe, Queen Letizia & Princess Sofía Attend The National Day Military Parade In Madrid — See Photos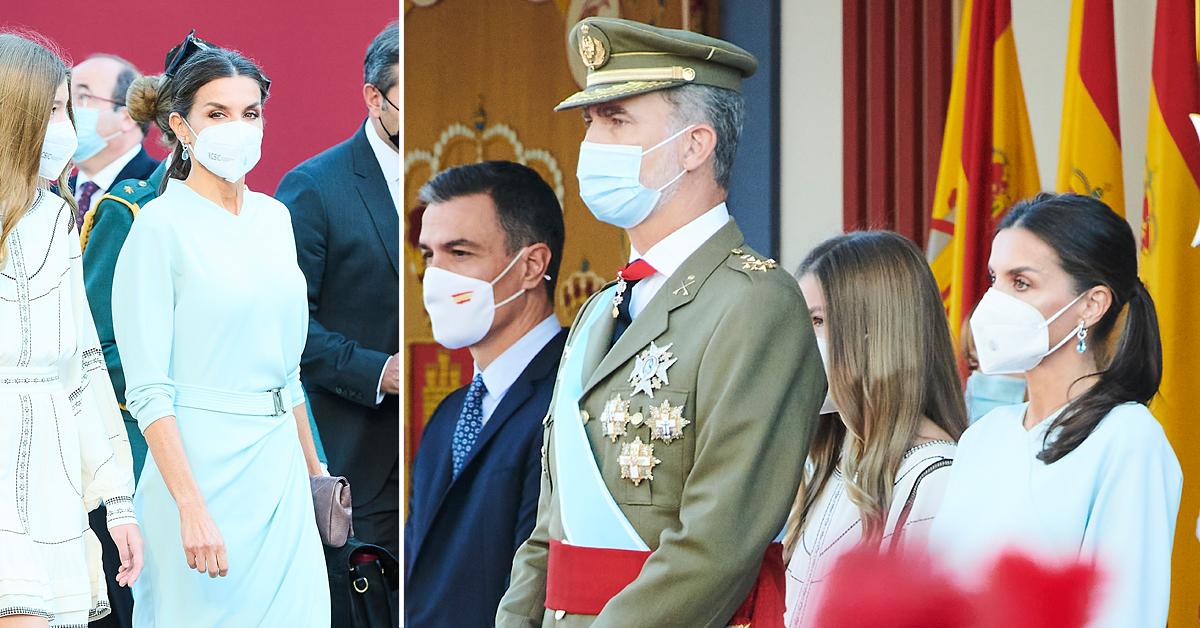 A family outing! King Felipe, Queen Letizia and their daughter Princess Sofía attended the National Day Military Parade on Tuesday, October 12, in Madrid, Spain.
Article continues below advertisement
The brunette beauty donned a white dress with dark heels, while her little girl also wore a white dress with black flats.
For his part, the King wore his uniform.
Article continues below advertisement
Scroll through the gallery below to see more photos!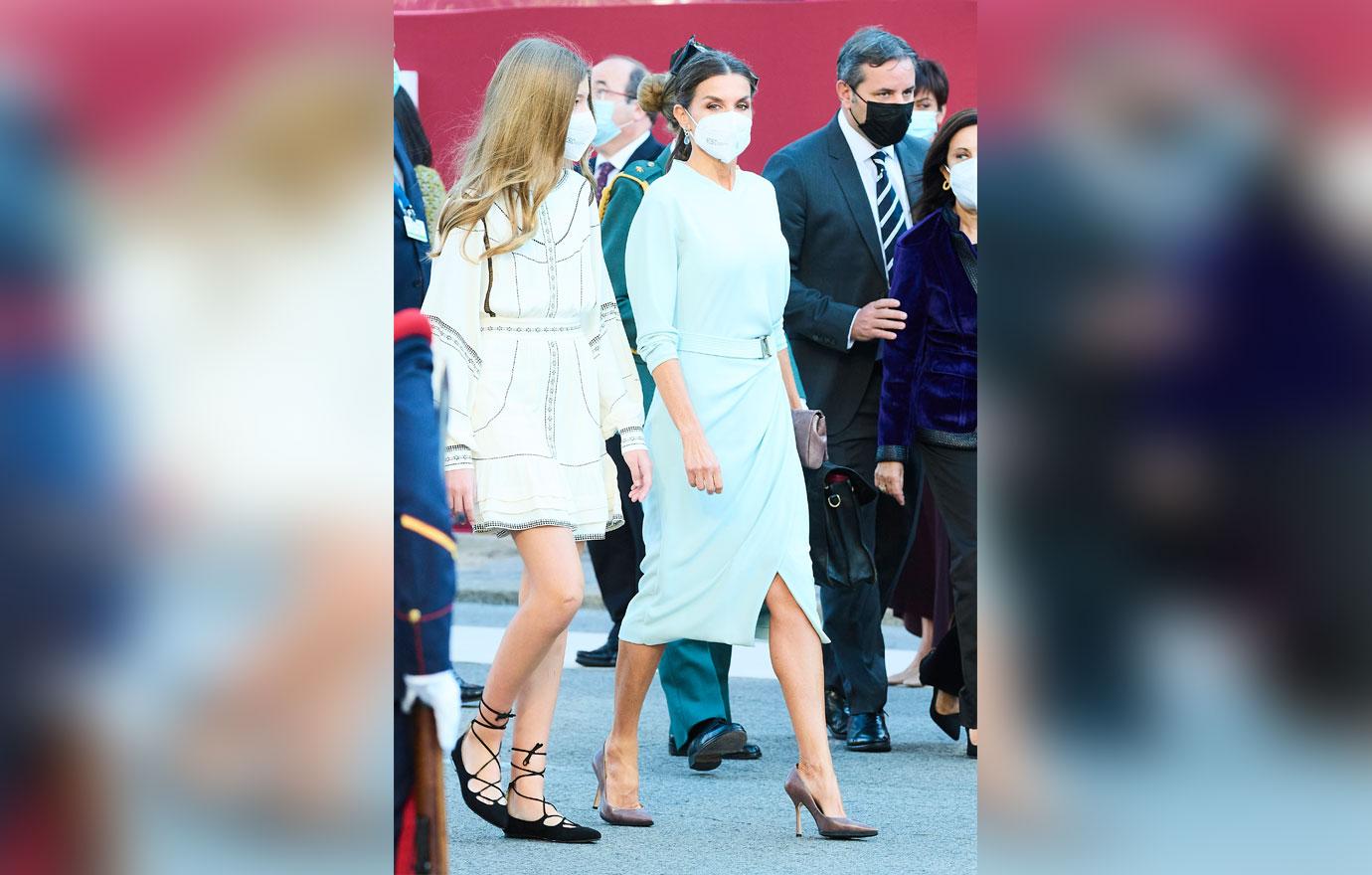 Like mother, like daughter! The two looked so similar while out and about.
Article continues below advertisement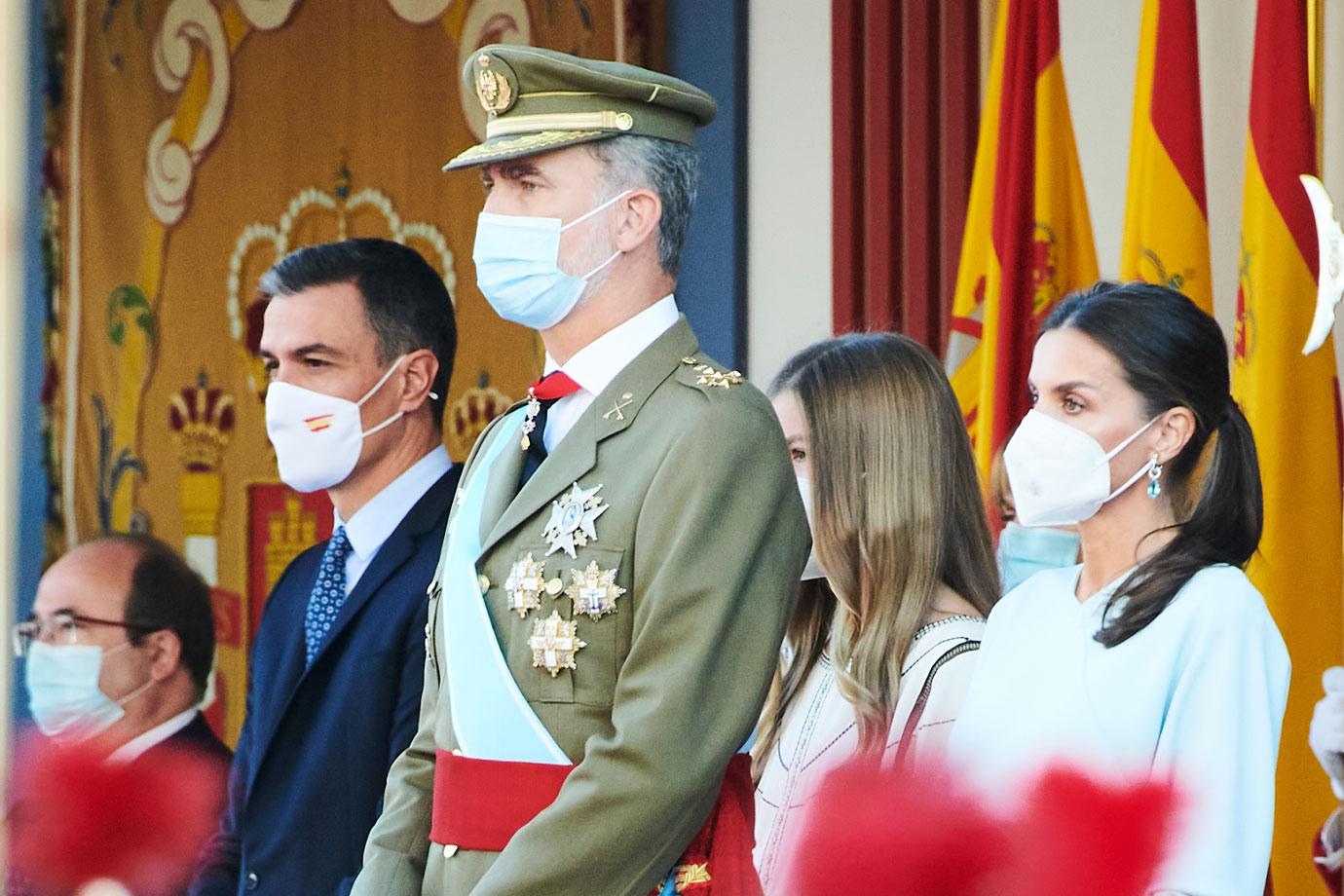 "Sus Majesties the Kings and Their Royal Highness the Infanta Doña Sofía, who arrived escorted by the Royal Escort squad, were received upon their arrival in the Plaza de Lima by the President of the Government, Pedro Sánchez," a note said of the outing. "They were then greeted by the Minister of Defense, Margarita Robles; the president of the Community of Madrid, Isabel Díaz Ayuso; the Mayor of Madrid, José Luis Martínez-Almeida, and the Chief of Defense Staff, Admiral General of the Army Teodoro Esteban López Calderón."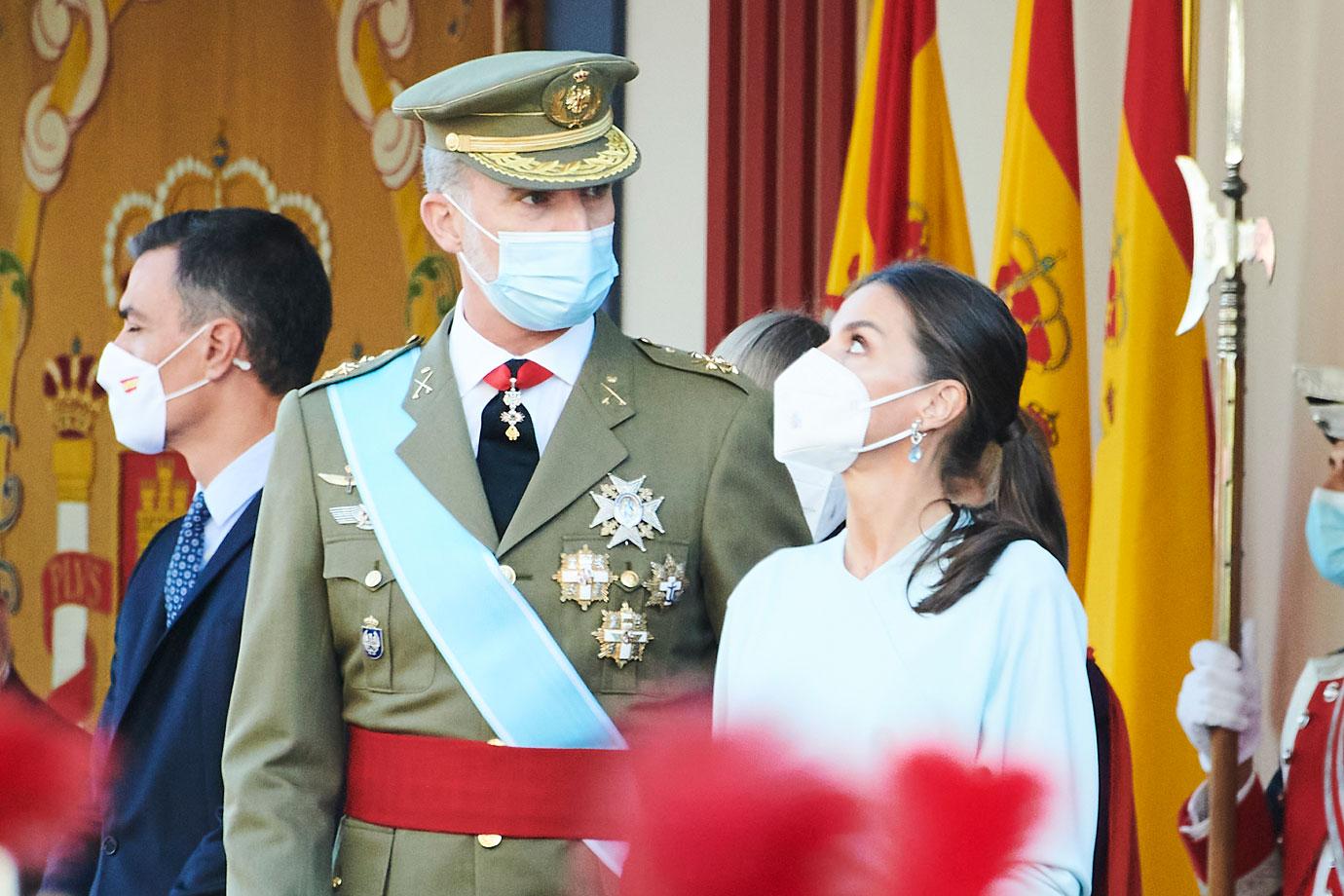 The note continued, "The Royal Guard Honor Group took it upon themselves to render honors. Next, Don Felipe reviewed the troops. At the end, Their Majesties the Kings were greeted at the foot of the Royal Tribune by the High Authorities of the State, members of the Government, presidents of the Autonomous Communities and Defense authorities."
Article continues below advertisement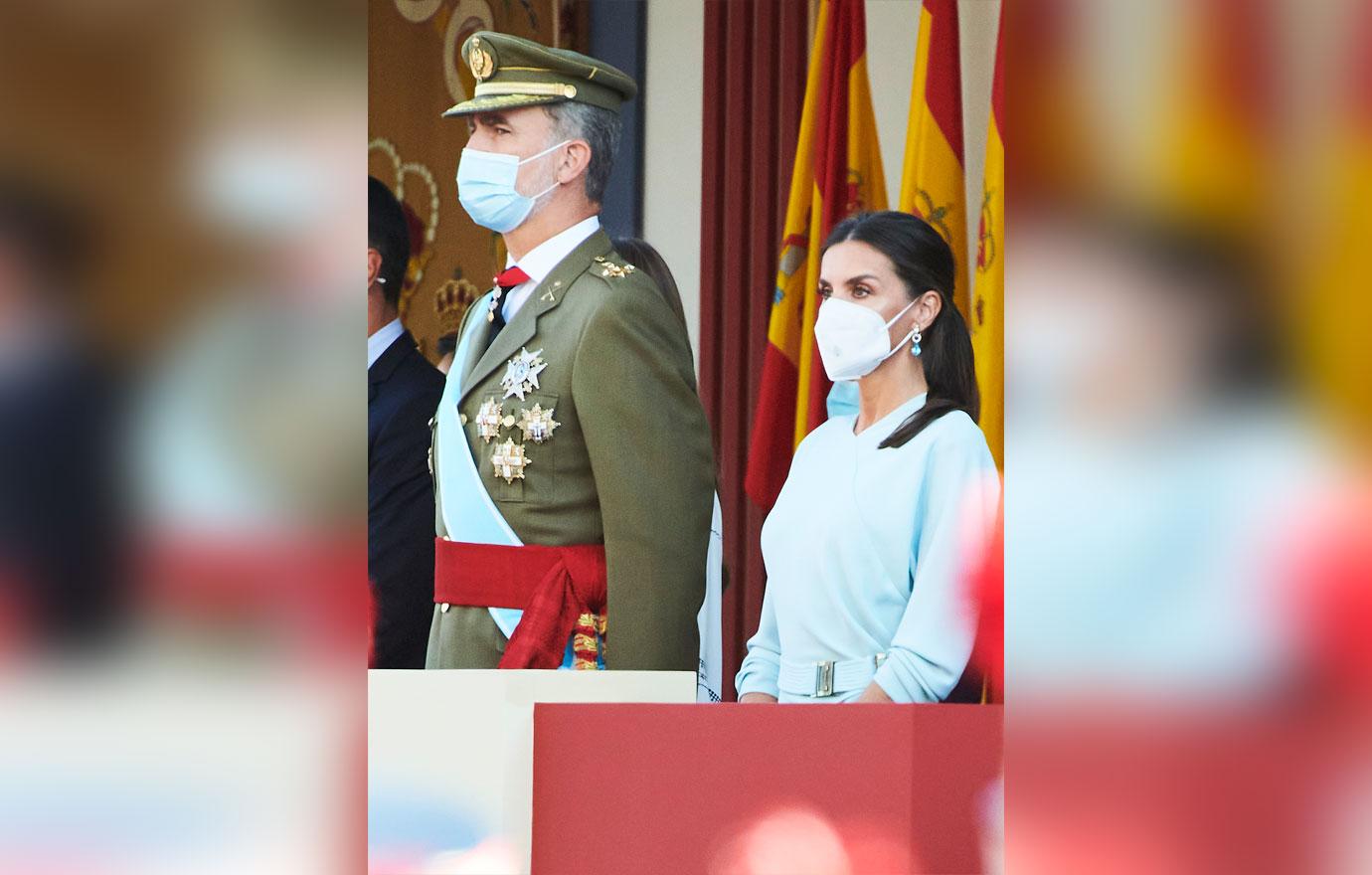 "After the jump of a patrol of the Air Force Acrobatic Patrol (PAPEA) carrying the Flag of Spain, three Royal Guards, representatives of each of the Armies, a Civil Guard and a National Police transferred the banner to their place of Honor, where it was hoisted to the chords of the National Anthem. This was followed by an act of homage to those who gave their lives for Spain," the message read.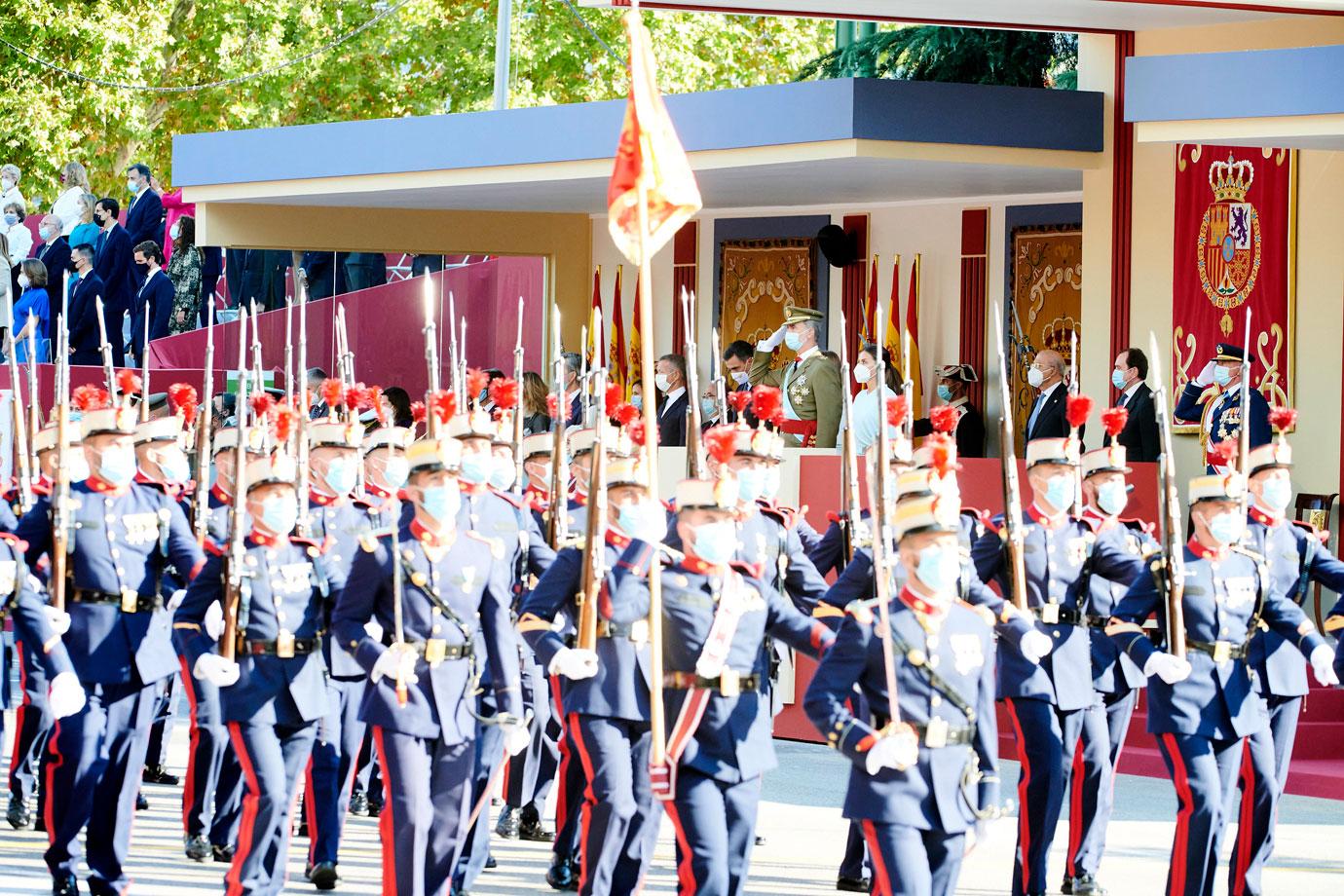 "The Music Unit of the Royal Guard was in charge of interpreting 'Death is not the end,' at whose bars the script and crown-holder movements were performed. Subsequently, His Majesty the King made the wreath," the message continued.
Article continues below advertisement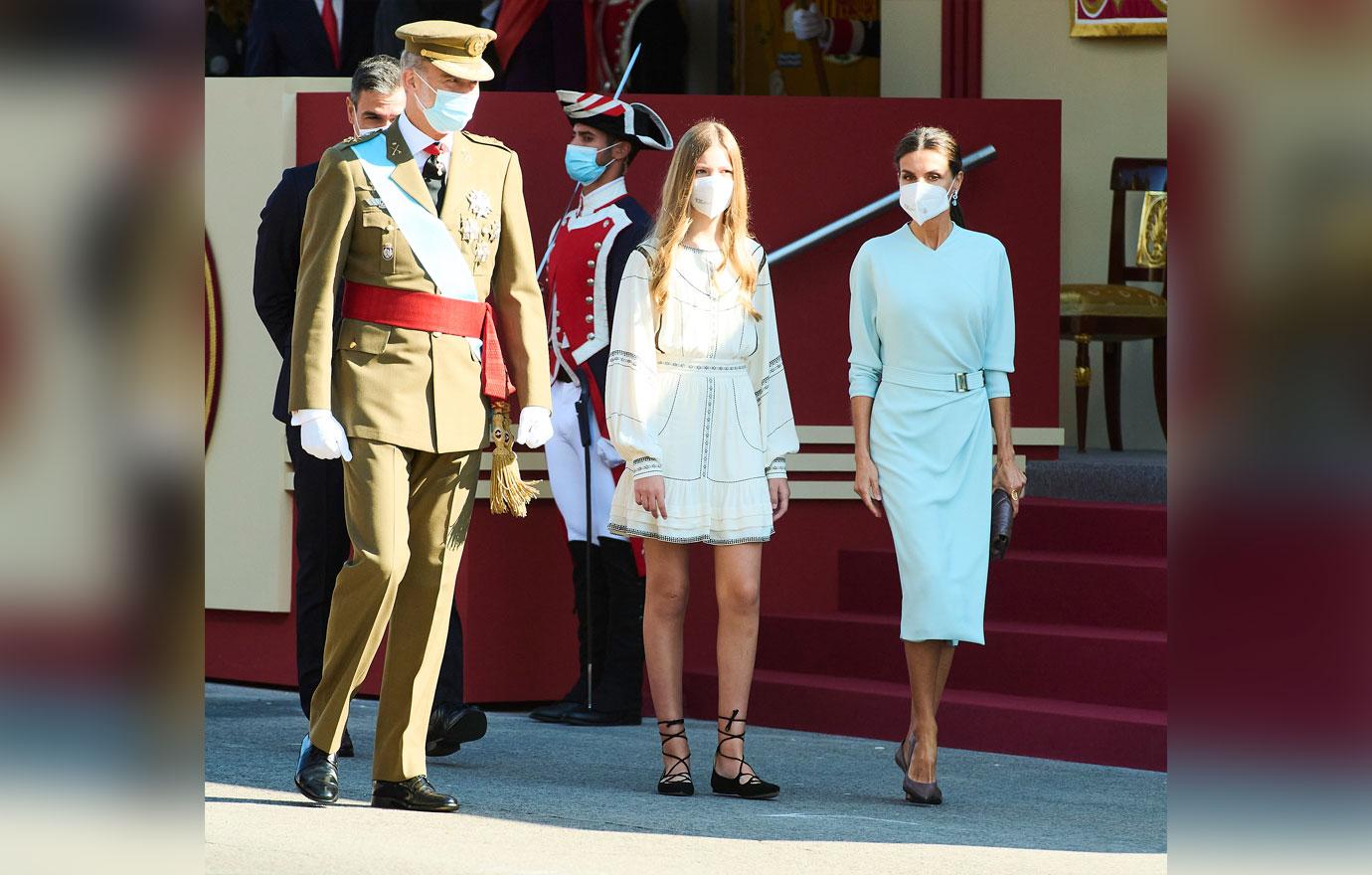 At the end of the event, the air parades began.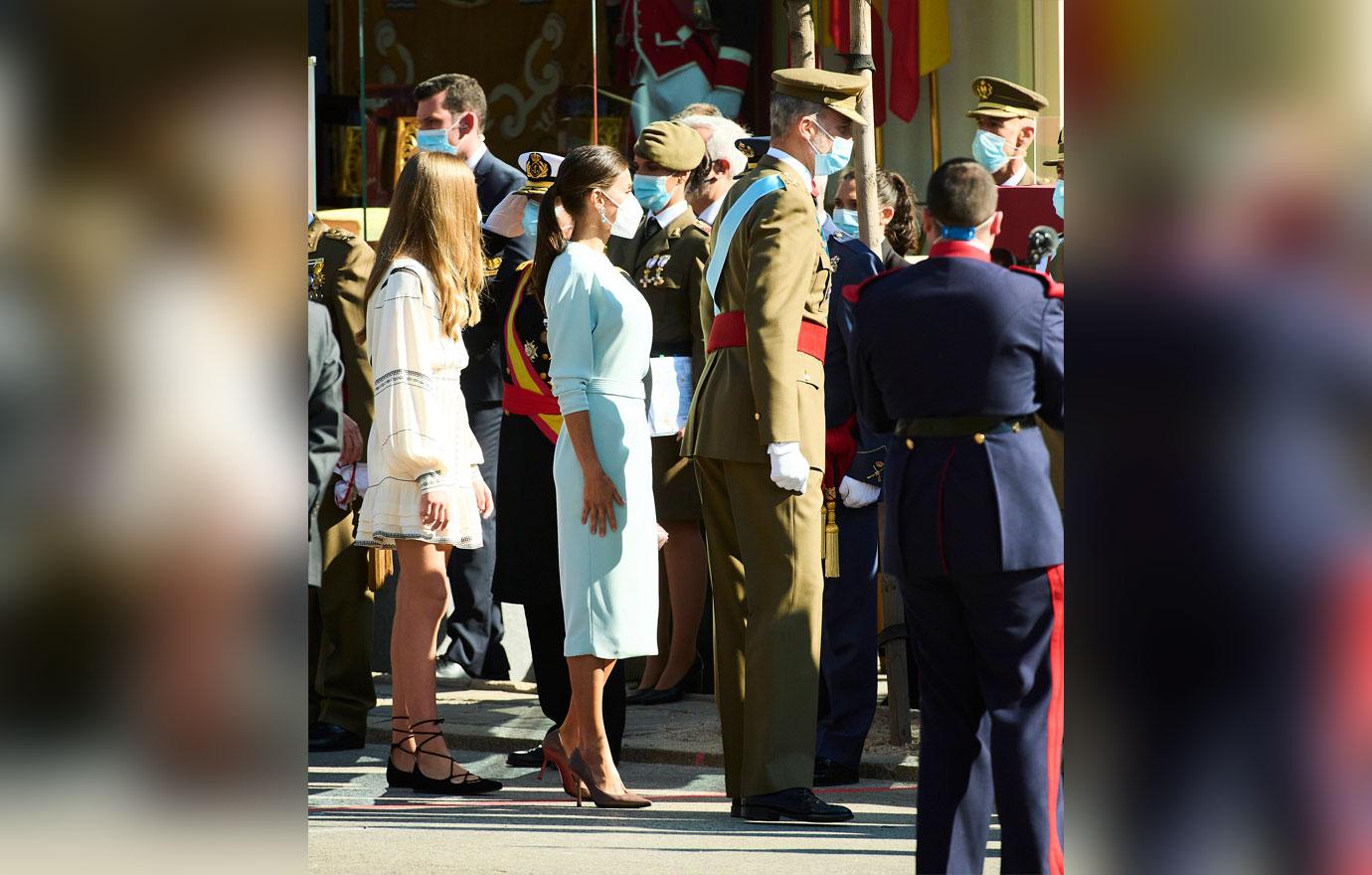 "The air parade counted, on this occasion, with the participation of 68 aircraft, including fighters, transport planes and helicopters that flew over the Paseo de la Castellana in a south-north direction. In addition, Maritime Rescue aircraft — an entity dependent on the Ministry of Development — the National Police Corps and the Tax Agency (AEAT) participated in the air parade," the note said.