Queen Letizia & King Felipe Host Lunch For President Of Angola João Lourenço — See Photos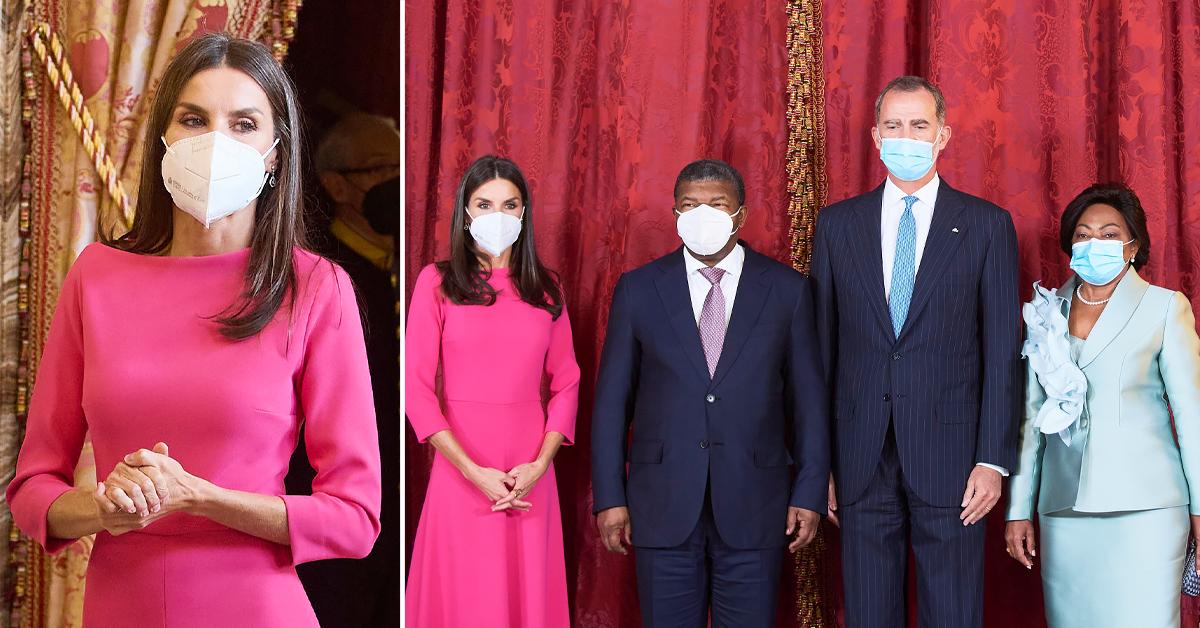 Queen Letizia of Spain and her husband, King Felipe VI, were hospitable, as they recently hosted a lunch for the President of Angola, João Lourenço, on Tuesday, September 28, in Madrid, Spain.
Article continues below advertisement
The brunette beauty sported a bright pink dress, while her hubby wore a blue suit.
Article continues below advertisement
Scroll through the gallery below to see more photos!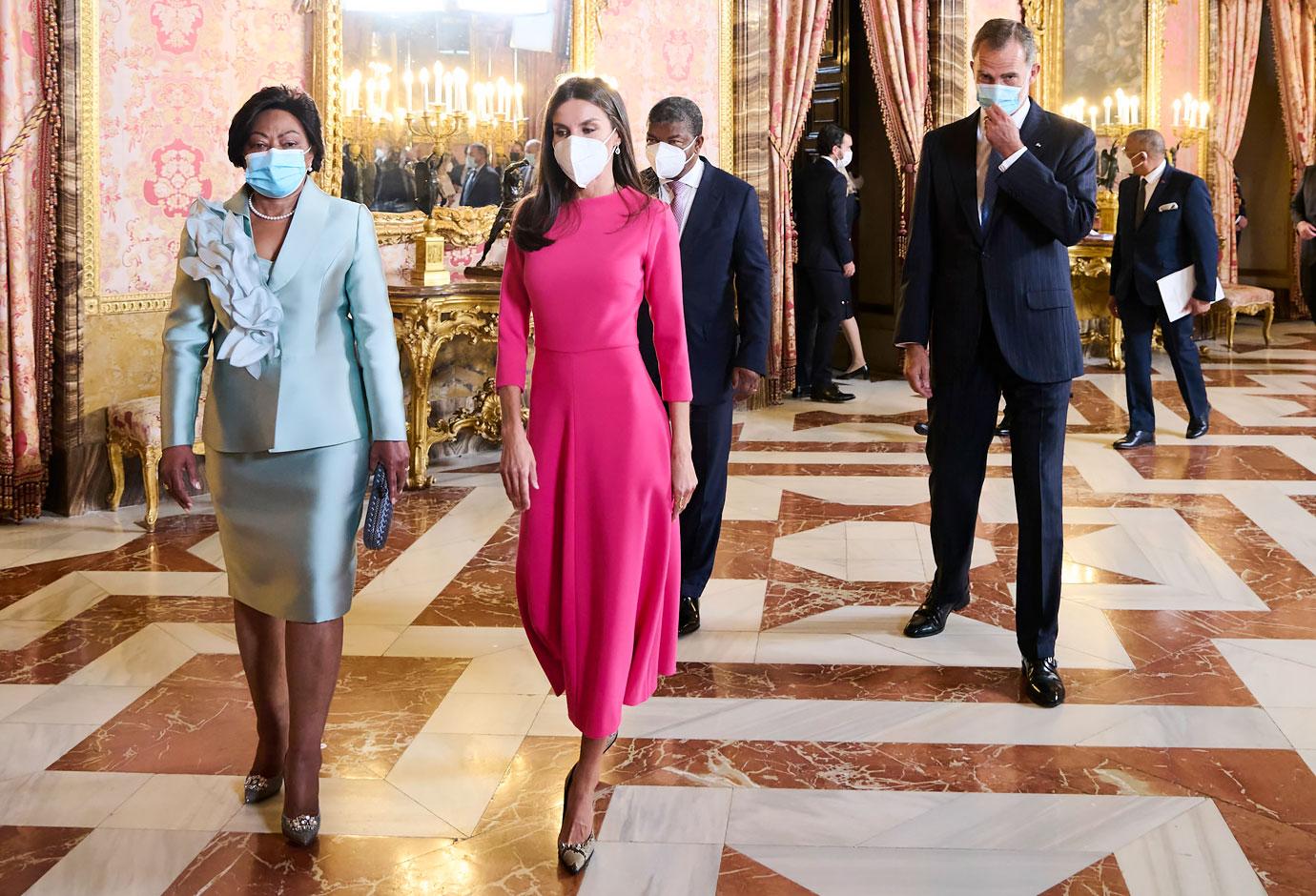 "Don Felipe and Doña Letizia offered a lunch in honor of Their Excellencies the President of the Republic of Angola, João Manuel Gonçalves Lourenço and the First Lady, Ana Afonso Dias Lourenço, on the occasion of their Official Visit to Spain. Previously, His Majesty the King held a meeting at the Palace of La Zarzuela with His Excellency President Gonçalves, in which the Spanish Ambassador to the Republic of Angola, Manuel Hernández Ruigómez, and the Undersecretary of Affairs were accompanied by the Spanish side. Foreign Affairs, European Union and Cooperation, Luis Manuel Cuesta Civis, and on the Angolan side, the Minister of Foreign Affairs of the Republic of Angola, Téte António, and the Ambassador of the Republic of Angola in Spain, Luis de Matos Agostinho," a note read about the event.
Article continues below advertisement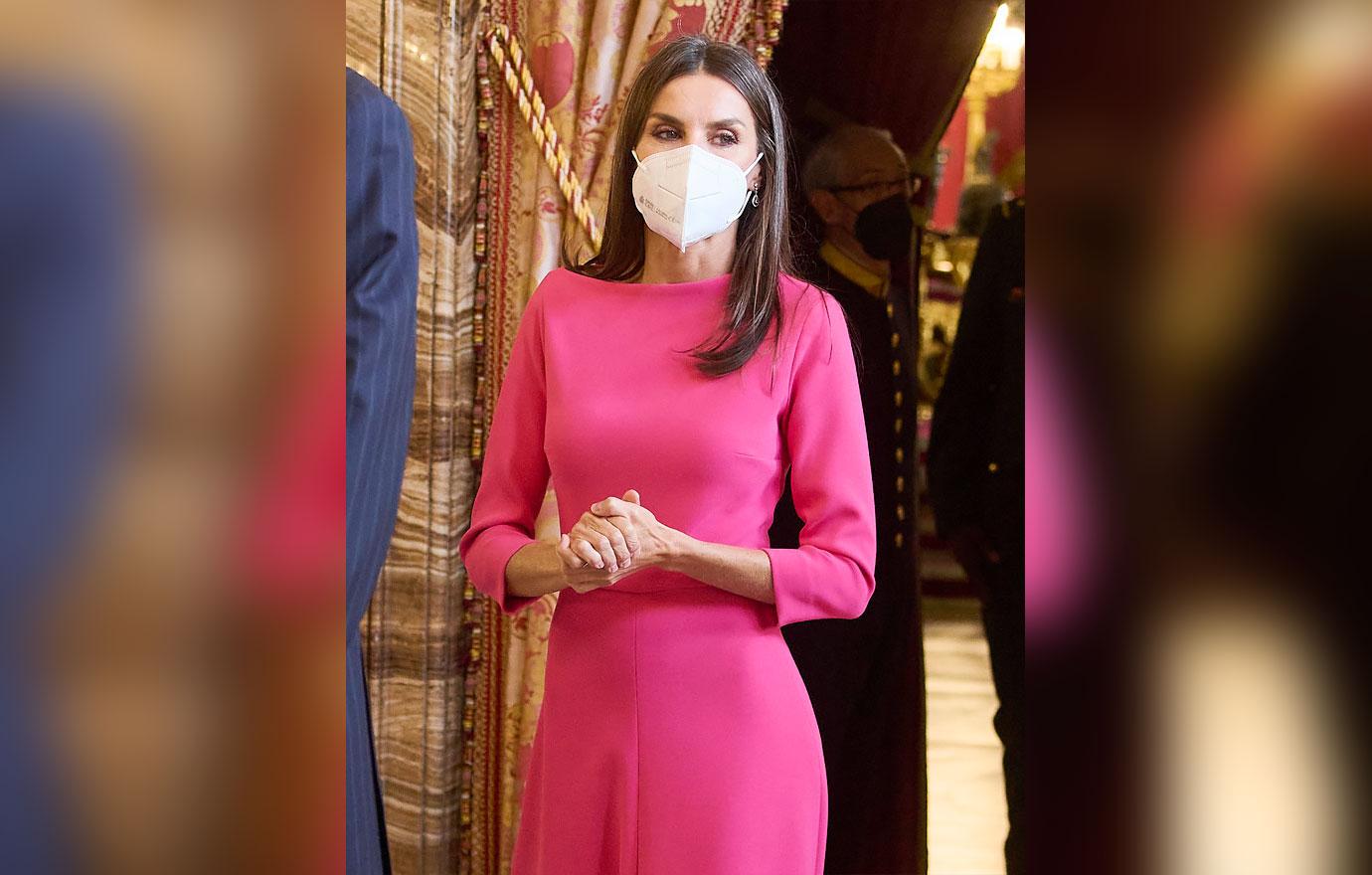 The Queen wore a face mask, as she always does, to protect herself against COVID-19.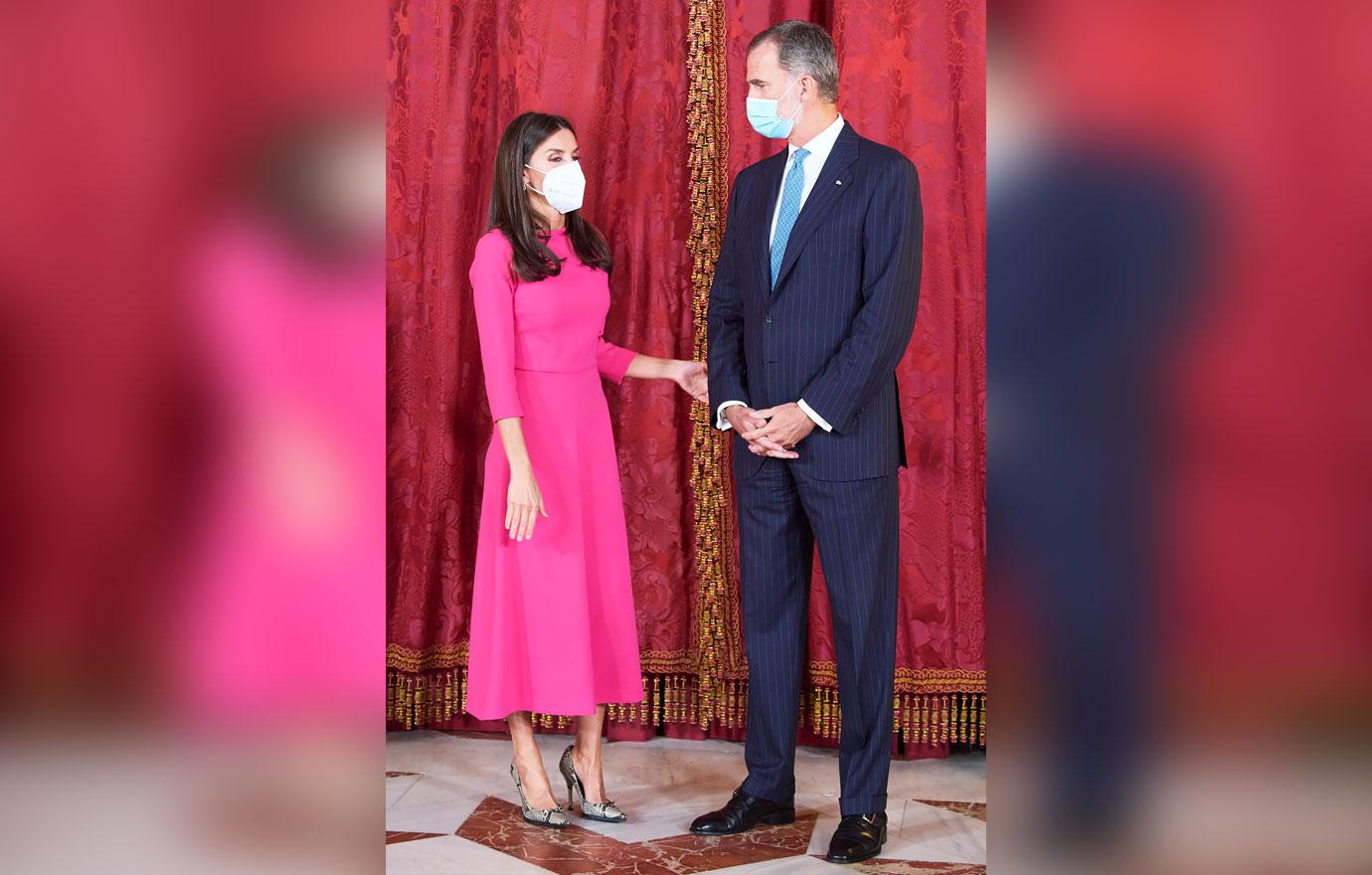 The message continued, "At the beginning of lunch, His Majesty the King addressed a few words in which he stressed that 'Angola's commitment to greater economic diversification will undoubtedly favor the development of the national economy and, with it, the greater provision of goods and services for the needs of the entire population. Angola has the confidence of Spain and the International Community in its determination to promote the greater well-being of its citizens. And to fulfill this high objective, your country has great possibilities in many economic sectors: not only the oil, but also agriculture, livestock, fishing, tourism or its great mineral wealth.'"
Article continues below advertisement
Girl talk! The Queen chatted with the President's wife, who sported a light blue outfit.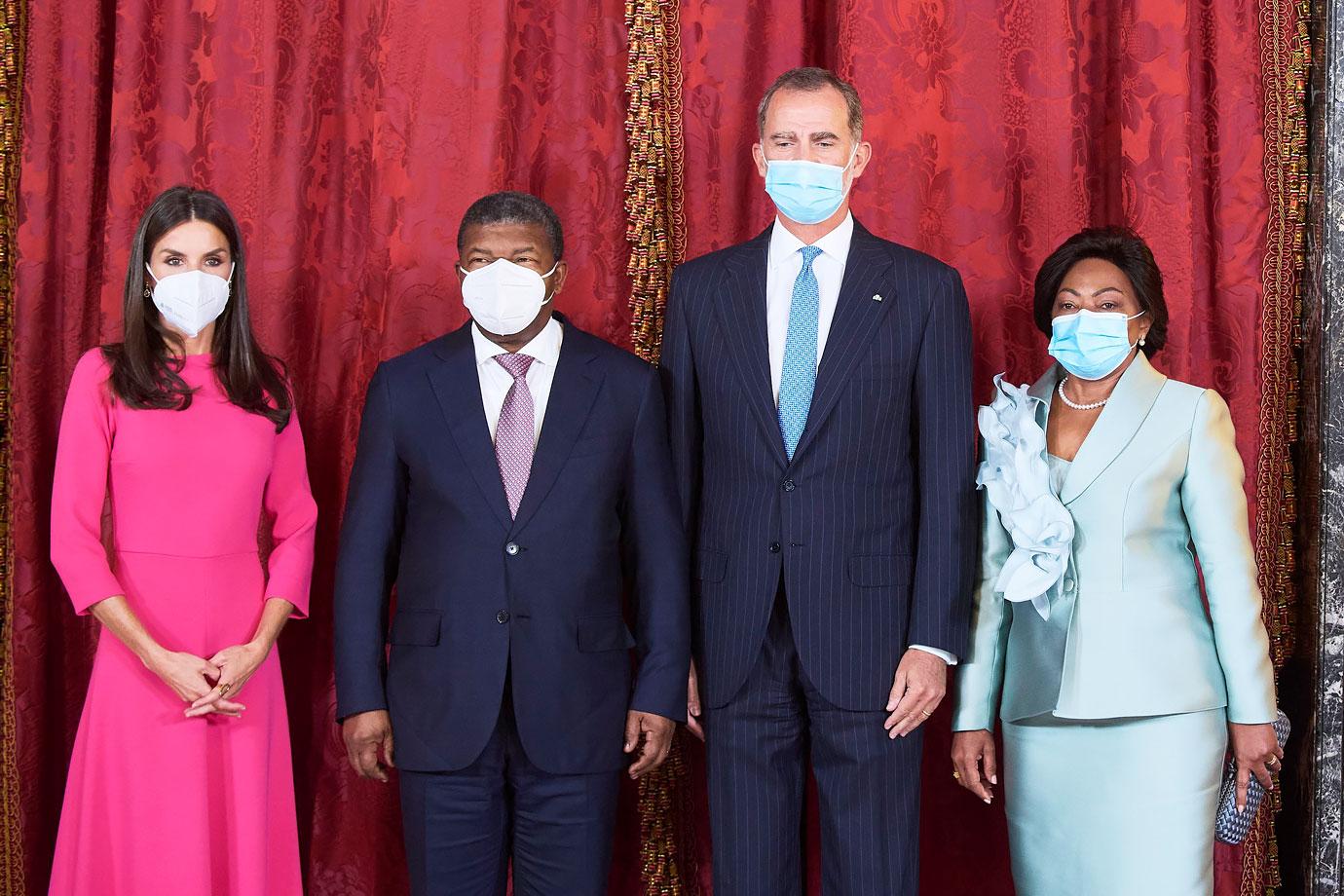 "Don Felipe also stressed that Spain will be by your side to achieve this diversification, not only from the financial sphere but also through our companies, many of which have been working in Angola for years. They are companies of excellence that carry out work of quality that has deserved the recognition of authorities and business partners in their country 'and highlighted that' in the same way, and in accordance with the Third Africa Plan and the launch of the Action Program 'Focus Africa 2023' recently approved by the Government, Angola is a priority country for Spain. This means that Angola occupies a place of the utmost importance when it comes to establishing our ties with other States," another statement read.