King Charles Could 'Welcome Back' Harry & Meghan to Royal Life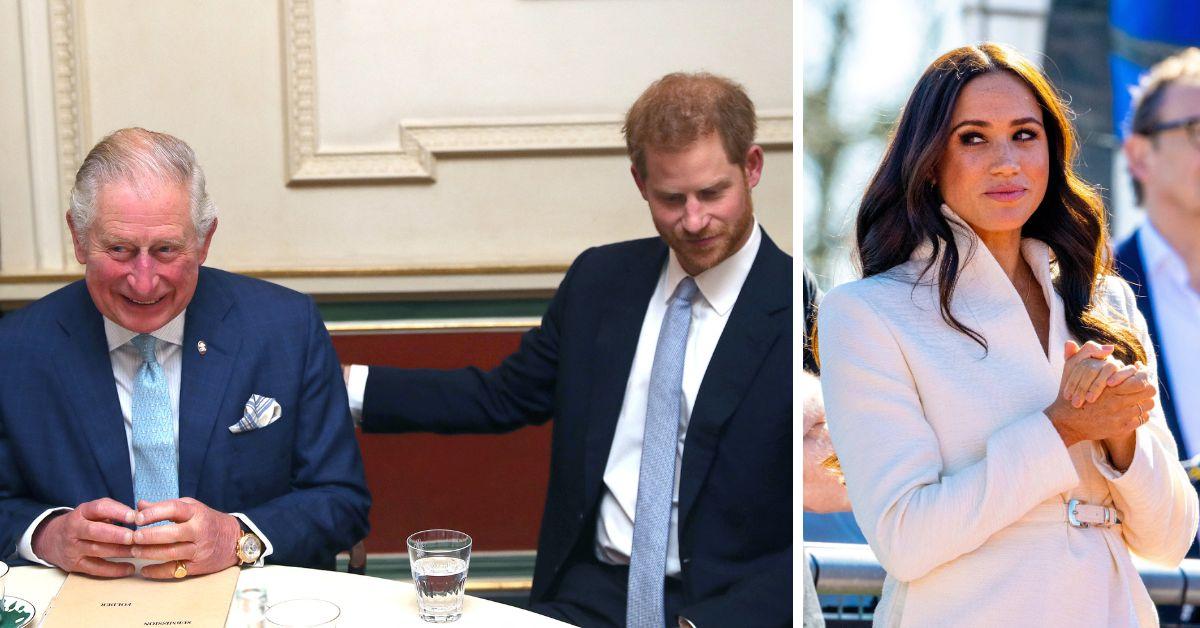 King Charles III was largely spared in Prince Harry's memoir, Spare.
Although the Duke and Meghan Markle have caused a lot of friction in the royal family, the newly crowned monarch could potentially be ready to "welcome back" the rogue royals.
Article continues below advertisement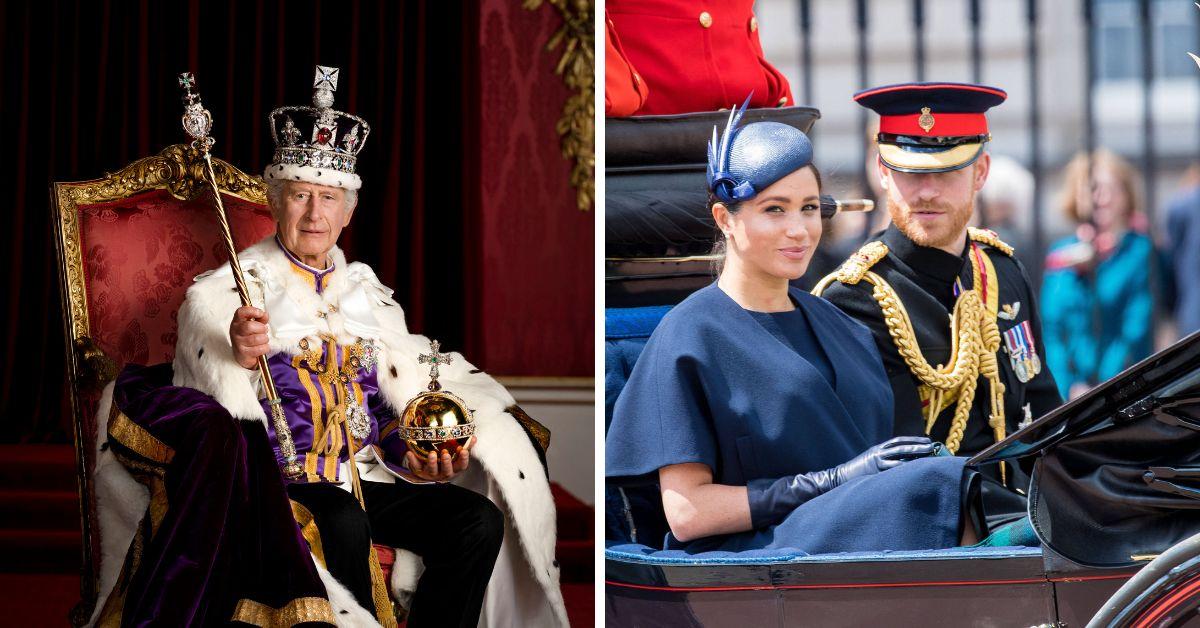 Royal commentator Richard Palmer told a publication, "He's [Charles III] quite keen to heal that family rift, but it's obviously very raw and very noticeable. While he's keen to heal that rift, he hasn't met his son the last two times he's been over to the UK."
As The Royal Observer previously reported, the King did not meet with his youngest son after his coronation on May 6. The monarch also vacationed in Romania during Harry's court fiasco against Mirror Group Newspapers in early June.
Harry and Meghan waited to unleash their most damaging exposes on the monarchy after Queen Elizabeth II's death. But the new king was hardly featured in either the Harry & Meghan Netflix doc or Harry's autobiography. The attacks were mostly leveled at Prince William and Kate, Princess of Wales, with Queen Camilla also getting blasted by the Duke.
Article continues below advertisement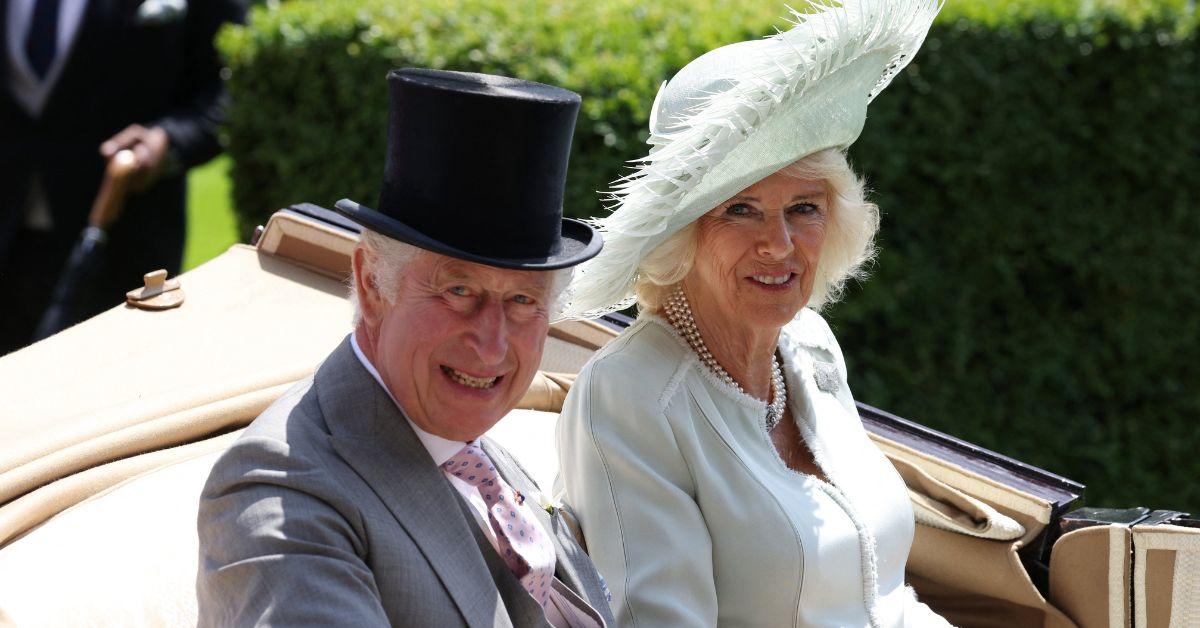 King Charles is fiercely protective of his second wife, and was said to be furious with his second child after he labeled her "dangerous" in his book. The prince also oddly claimed that she "left bodies in the streets" in her quest to win good PR. But Palmer believes the Sovereign is ready to turn a new page when it comes to the Sussex family.
Other reports run counter to this claim and detail how the King is fed up with Harry and Meghan and wishes to wash his hands of the pair completely.
Royal author Christopher Andersen told a source, "King Charles will surround himself with those people he feels he can trust and rely on to do the heavy lifting: Queen Camilla, Princess Anne, Prince Edward and his wife, Sophie, and, of course, the real stars of the show these days, Prince William, Kate Middleton and their three children."
But in the long run, it may be beneficial to Charles III to seek an armistice with his rebel family members. As his reign unfolds, the Montecito duo will share the headlines with the royal family, and more often than not, will likely overshadow or even embarrass them with controversies.
Article continues below advertisement