Prince Harry's 'Unforgivable Sin': King Charles Cannot Forgot How His Youngest Son 'Dissed' Queen Camilla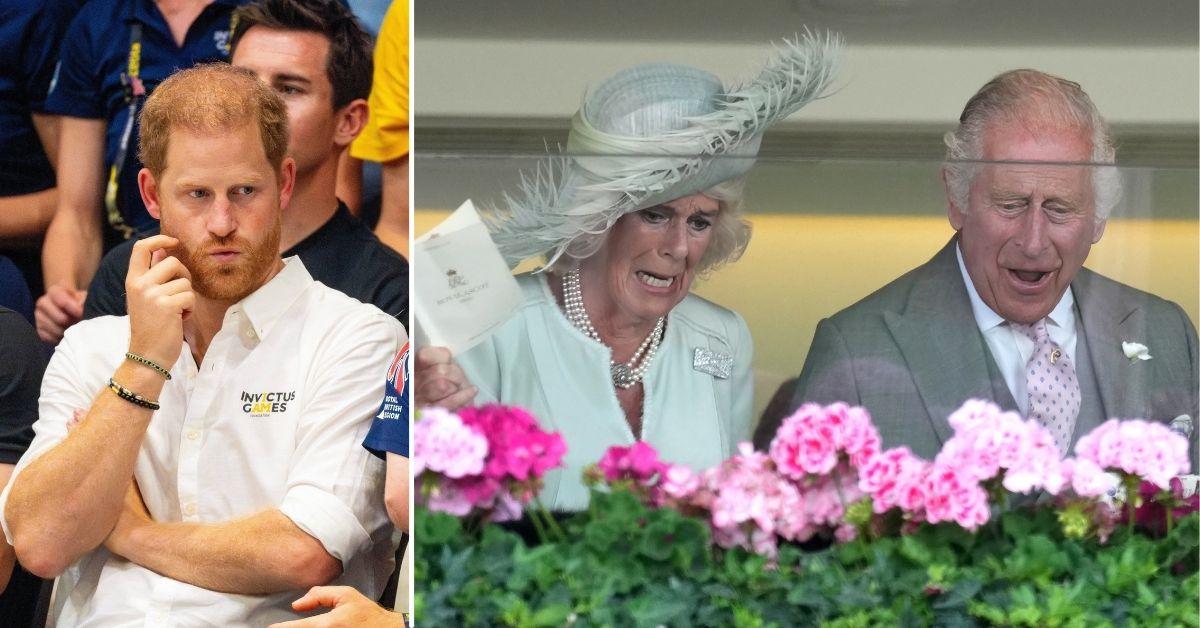 Prince Harry committed the "unforgivable sin" when it comes to crossing King Charles III when he "dissed" Queen Camilla.
"He could have trashed [Prince] William and the monarchy all he wanted, but King Charles is wildly, blindly devoted to Queen Camilla," royal author Christopher Andersen told an outlet. "[He] angers easily, and he holds grudges."
Article continues below advertisement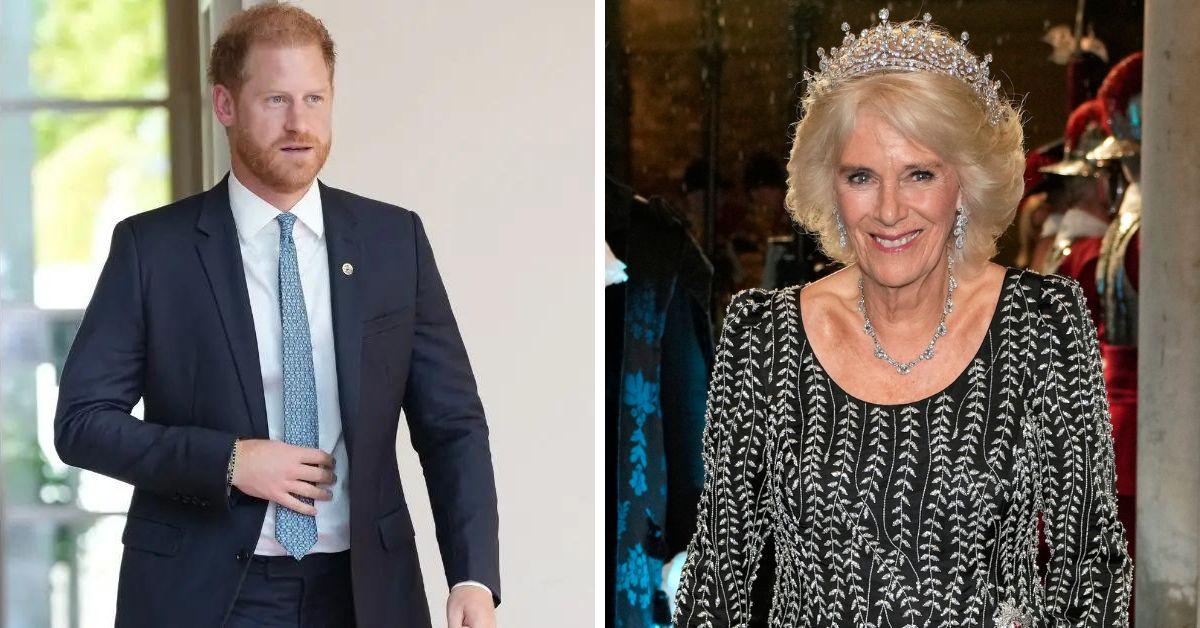 The Duke of Sussex wrote about the Queen in his memoir, Spare, by describing her as a ruthless character willing to "sacrifice others" for the sake of good PR. "That made her dangerous because of the connections that she was forging with the British press," Harry revealed in an interview. "There was [an] open willingness on both sides to trade information. And with a family built on hierarchy and with her on the way to becoming queen consort, there was going to be people or bodies left in the street."
The fifth in line to the throne also wrote about how he and Prince William "begged" their father, the then-Prince of Wales, not to marry the woman their late mother, Diana, Princess of Wales, blamed for the breakdown of her marriage to Charles. "I had complex feelings about gaining a stepparent who, I believed, had recently sacrificed me on her personal PR altar," the fiery-haired prince wrote.
Despite the show of togetherness Harry and allegedly William put on in front of the press back then, the bitterness Harry felt toward his stepmother-to-be was not longstanding, as he claims he wanted his father and Camilla "to be happy" before ominously adding: "Maybe she'd be less dangerous if she was happy?"
Article continues below advertisement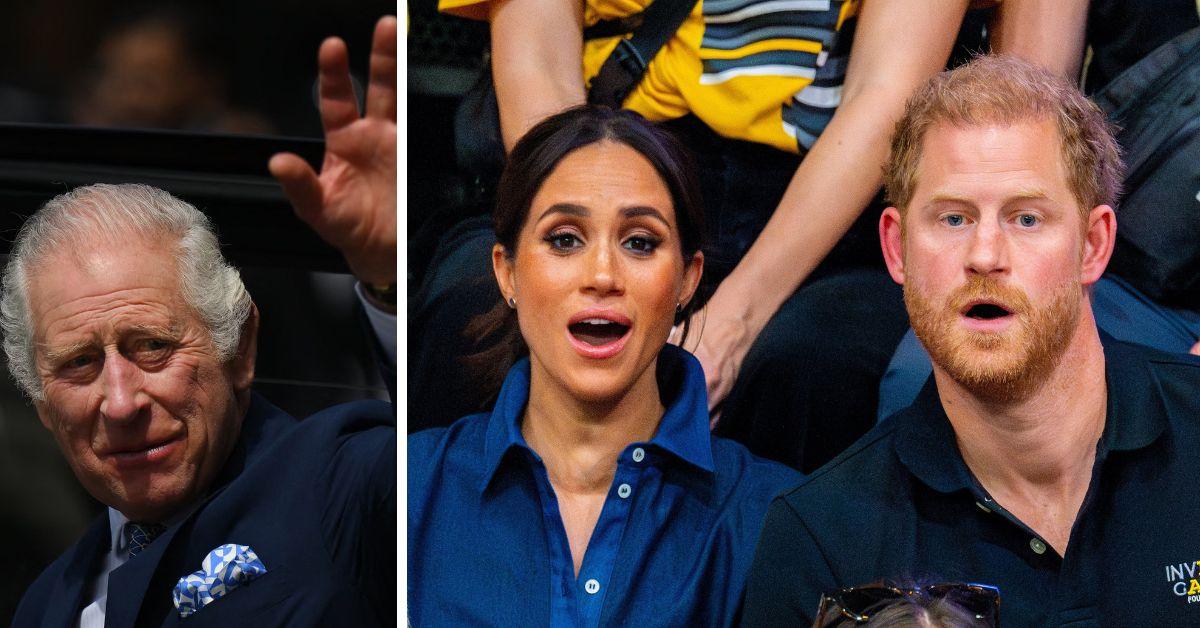 "The fact that Harry and Meghan [Markle] weren't even invited to the king's milestone 75th birthday really speaks volumes about just how irreconcilable the Sussexes and the Windsors are," Andersen added. "You can only burn bridges so many times. The bottom line is that the Sussexes and the rest of the royal family will continue to have nothing to do with each other for the foreseeable future, full stop."
Article continues below advertisement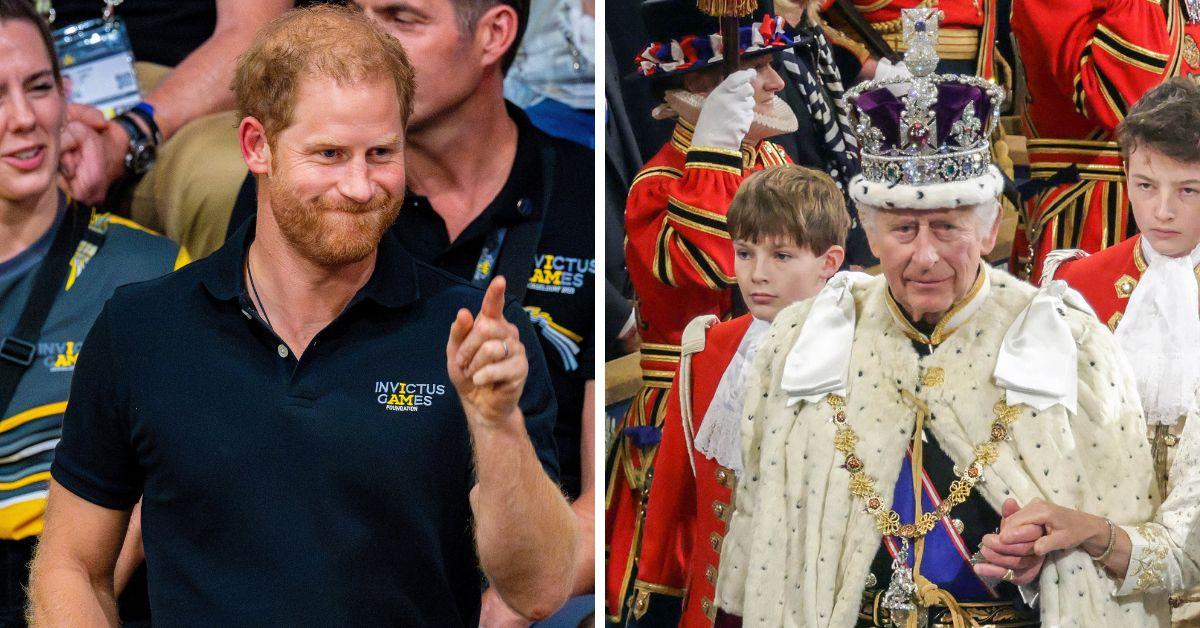 This news comes amid reports that found a Sussex source claiming the palace did not formally invite Harry to help celebrate Charles III's 75th birthday today.
"[The family will have] a low-key celebration following his wishes, given all the festivities around his recent coronation. He'll be spending his special day just with friends and family at his London home where he's lived with Queen Camilla for two decades, Clarence House," royal commentator Hilary Fordwich told a publication.
"This intimate affair is restricted to close friends and family. This is the real birthday bash, usually attended by scores of well-heeled guests, including lots of folks with titles as well as a smattering of celebrities and deep-pocketed contributors to Charles's favorite charities," Andersen concluded.
Article continues below advertisement