Kate Middleton 'Stares' Down Meghan Markle After Queen Elizabeth's Death: Watch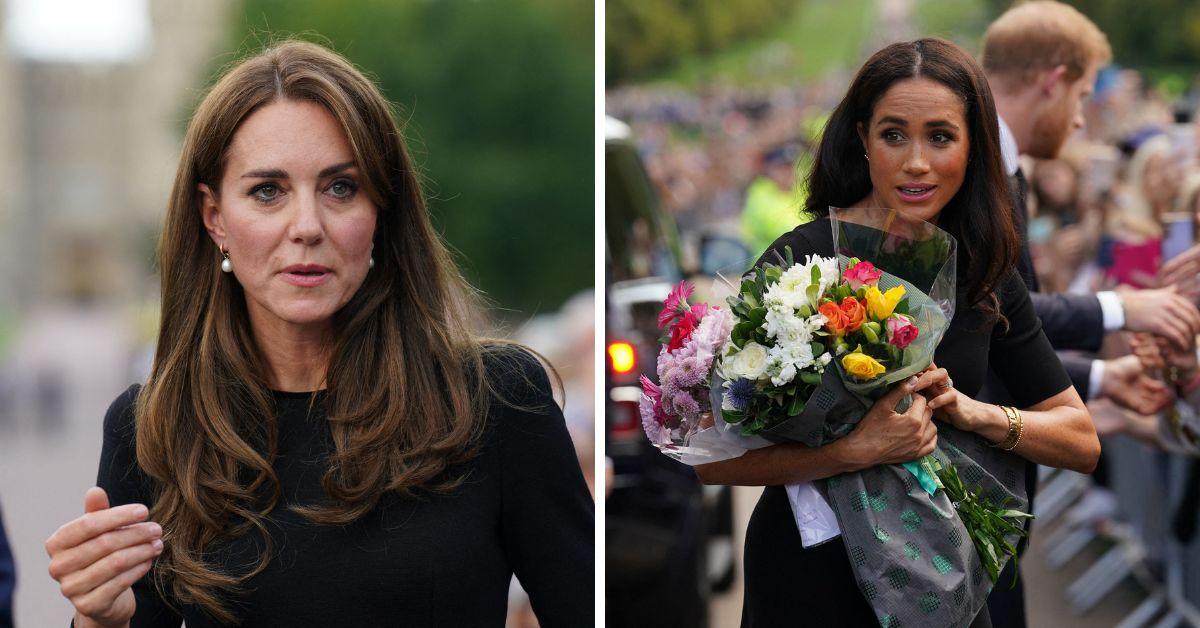 Article continues below advertisement
Meghan and Prince Harry intermingled with the royal family in the days after the revered monarch's passing on September 8, 2022. On September 10, the Montecito royals were on hand to view flowers outside Windsor Castle, which is when the princess approached her ex-actress sister-in-law in an intimidating pose and stance that saw her lock eyes with Meghan. The Duchess was caught off guard and backed away quickly.
The Queen's death triggered the accession of her long-serving heir, King Charles III. Kate, along with Prince William, were created the new Prince and Princess of Wales with the Duke and Duchess of Sussex received no royal upgrade. The duo's two children did become Prince Archie and Princess Lilibet Diana since their grandfather was now King, despite the royal rebels telling Oprah Winfrey that the palace apparently denied their children those styles. This occurred automatically at the moment of Elizabeth II's death, as royal insiders always claimed it would.
The exchange between the royal ladies occurred months before Harry and Meghan's damaging Netflix documentary aired and the Duke's salacious memoir, Spare, was published. Royal experts claim that any further meeting between the two is probably not advisable, since things have only gotten worse.
Article continues below advertisement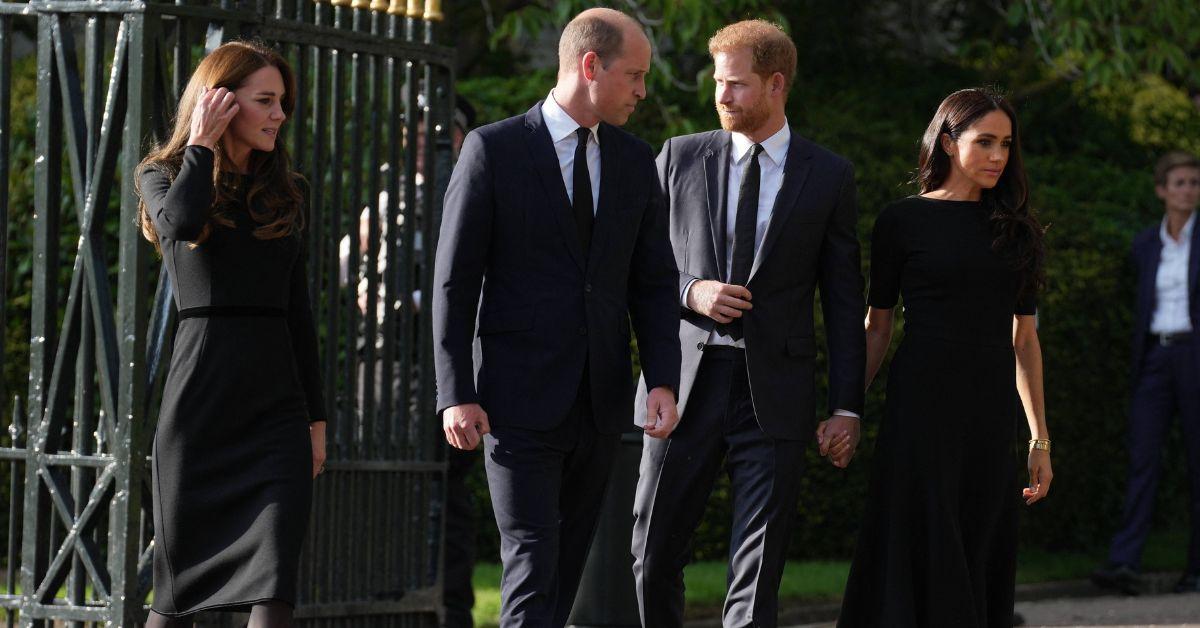 The comments section of the clip was filled with a wide range of opinions about the stare-down. "Catherine's look towards the treacherous one is piercingly priceless," one TikToker wrote. Another user of the app observed about the princess and duchess: "They wouldn't have got on. Not even MM's own family likes her, and coworkers have said they don't want to work with her."
Another commentator took a more nuanced approach by highlighting, "No matter what happened between them, don't ever forget their Friendship/Bond they used too have."
The Princess of Wales and Duchess of Sussex have reportedly not met in person since Elizabeth II's funeral in London on September 19, 2022. Meghan did not join her husband for Charles III's coronation on May 6 or for his High Court appearances in early June.
Article continues below advertisement