Family First: Kate Middleton & Prince William Display New Photo Of Prince George, Charlotte And Louis During Video Chat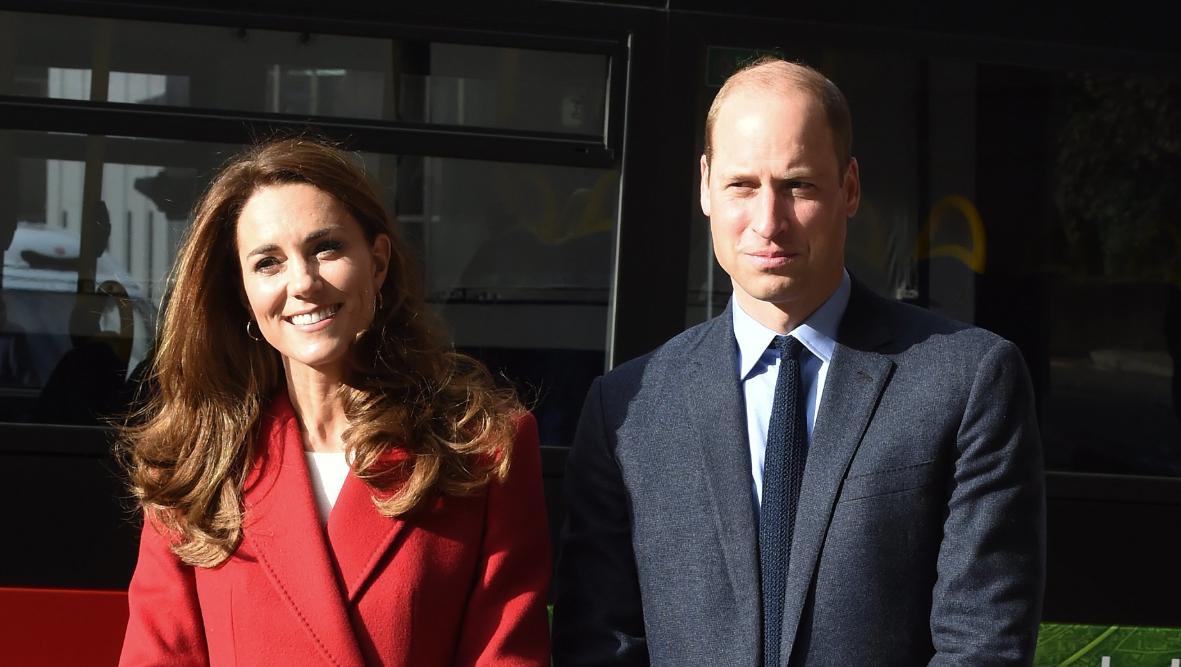 Blink or you might miss it! Fans got to see a new photo of Kate Middleton and Prince William's three kids when they appeared on a Zoom chat with U.K. nursing students on February 10.
During the chat, people were focused on a new photograph of the royal siblings — Prince George, 7, Princess Charlotte, 5, and Prince Louis, 2 — which was located on the right side of the table.
Article continues below advertisement
In the snap, George is in the middle of his siblings, wearing a camouflage T-shirt, which may mean Kate took it on the same day as his birthday photoshoot in July 2020.

The other two photos on their dresser showed George and Charlotte wearing their school uniforms and Kate cuddling her youngest tot.
Article continues below advertisement
Kate recently got candid about what it was like spending 24/7 with her kiddos. "As parents, you've got the day to day elements of being a parent, but I suppose during lockdown, we've had to take on additional roles that perhaps others around us, in our communities, in our lives, would have helped us, so I have become a hairdresser this lockdown, much to my children's horror," she said in January 2021. "I've become a teacher, and I think I perhaps feel pulled in different directions."
Article continues below advertisement
The mom-of-three also revealed what her kids were doing during quarantine. "The children have got such stamina," she shared. "You pitch a tent, take the tent down again, cook, bake. You get to the end of the day — they've had a lovely time, but it's amazing how much you can cram into a day, that's for sure."
Additionally, Kate and William have been allowing their kids to have some more screen time these days. "In some ways, I suppose we've got a lot more contact, a lot more FaceTime than perhaps you would have done before, but it really is difficult. It's hard to explain for a 5- and a 6-, nearly 7-year-old what's going on, but the schools have been great in supporting them as well," she explained.