Kate Middleton Is Labeled a 'Disappointment' When Compared to Queen Camilla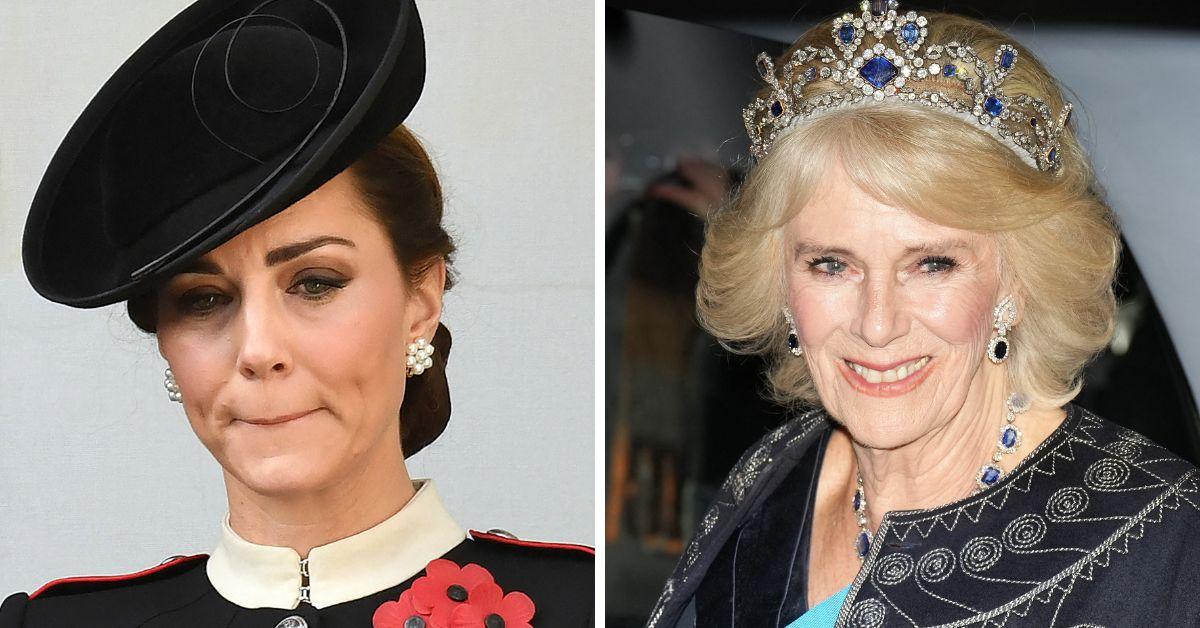 Kate, Princess of Wales, has been labeled a "disappointment" in comparison to Queen Camilla, a source shared.
Former Vogue editor Suzy Menkes said the Princess of Wales' choice in jewelry is disappointing. "She gives the impression that she only puts it on when she absolutely has to. I imagine her looking beautiful in one of those gowns behind the scenes and then pulling a face as if to say, 'Do I have to wear this?'" the fashion analyst stated.
Article continues below advertisement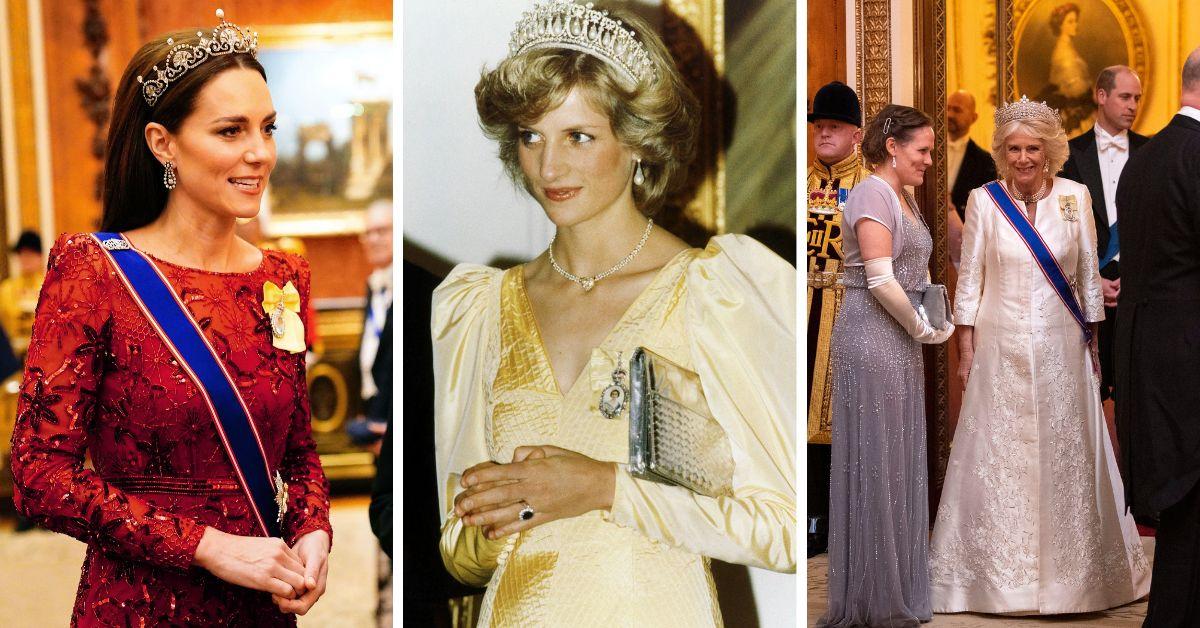 Suzy also added that "she doesn't give any sense of adoring jewelry and being pleased to put it on. She doesn't seem to have Camilla's joy at wearing jewelry."
Kate is not the first Princess of Wales to scale back her jewelry choices while in public, as both Camilla and Diana, Princess of Wales, also kept jewels to a minimum during their time in the role. No princess in this position has been quite as prolific when wearing jewelry as Queen Mary or Queen Alexandra during their tenure as Princess of Wales.
"We now have a new Queen, so presumably she has a first opportunity to look at the jewels. We can imagine that the next in line to the throne's wife would be something that was very special, so will we see Catherine wearing jewelry that is more dramatic, that is more personal to her? I don't know. I can't help feeling with things of beauty, you either love it or you don't," Suzy concluded.
Article continues below advertisement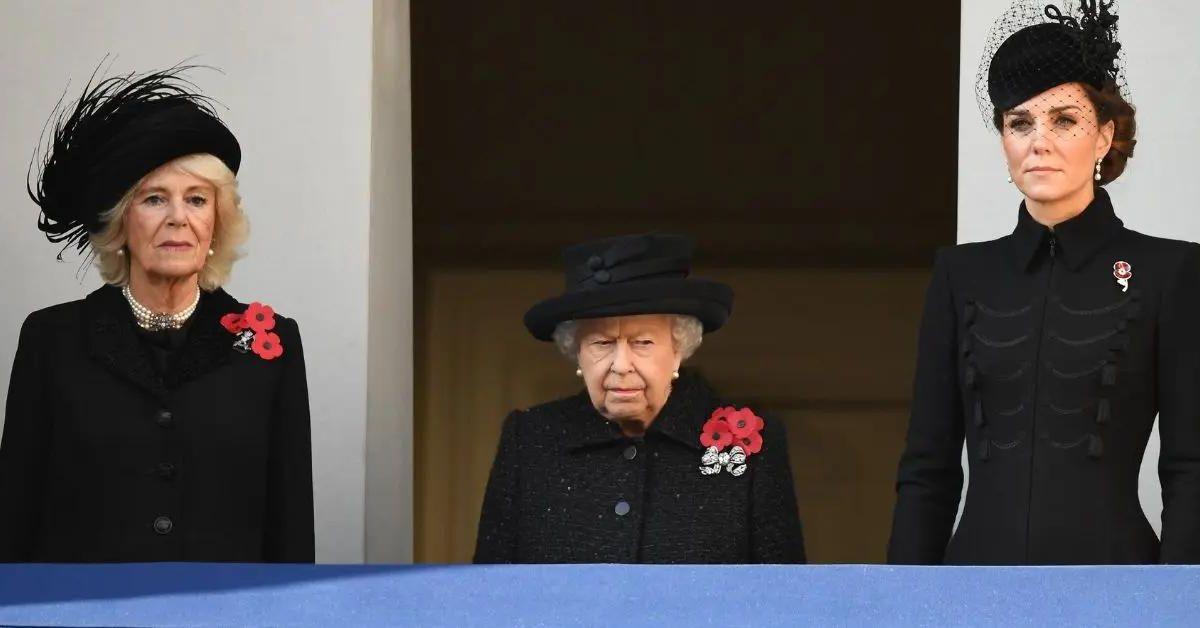 This runs counter to reports spanning years covering the Princess of Wales' fashion choices since becoming a British royal in 2011. Although Her Majesty certainly has fashion fans, the Queen's press coverage in the realm of fashion typically pales in comparison to Kate's. Although neither seems to come anywhere near the praise Diana received for her outfits and accessories over numerous years.
This news comes on top of recent stories suggesting there is something of a between the Queen and her future successor. If reports are to be believed, Queen Camilla had a "blazing blowout" with the new Princess of Wales shortly after Queen Elizabeth II died. The late monarch's last breath immediately made her son and heir King Charles III and Camilla his Queen Consort.
It was suggested that the new Queen had a drastic change in behavior and commanded all senior royals to bow and curtsy to her upon sight, thanks to her new status as a "Majesty" to their "Royal Highness" ranks. Kate apparently rebelled against these commands and even had an argument with her stepmother-in-law over the coronation guest list.
Article continues below advertisement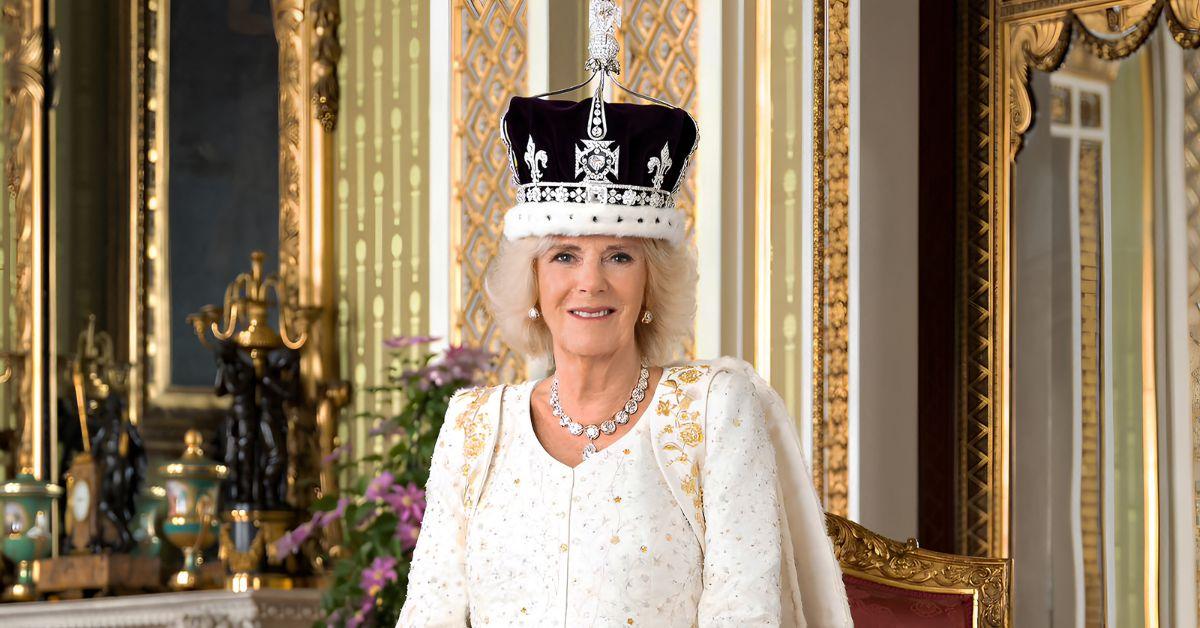 GBN reported on Suzy's comments.