Idris Elba Says Playing At Meghan Markle & Prince Harry's Wedding Was 'A Lot Of Pressure': 'This Was A Big Deal'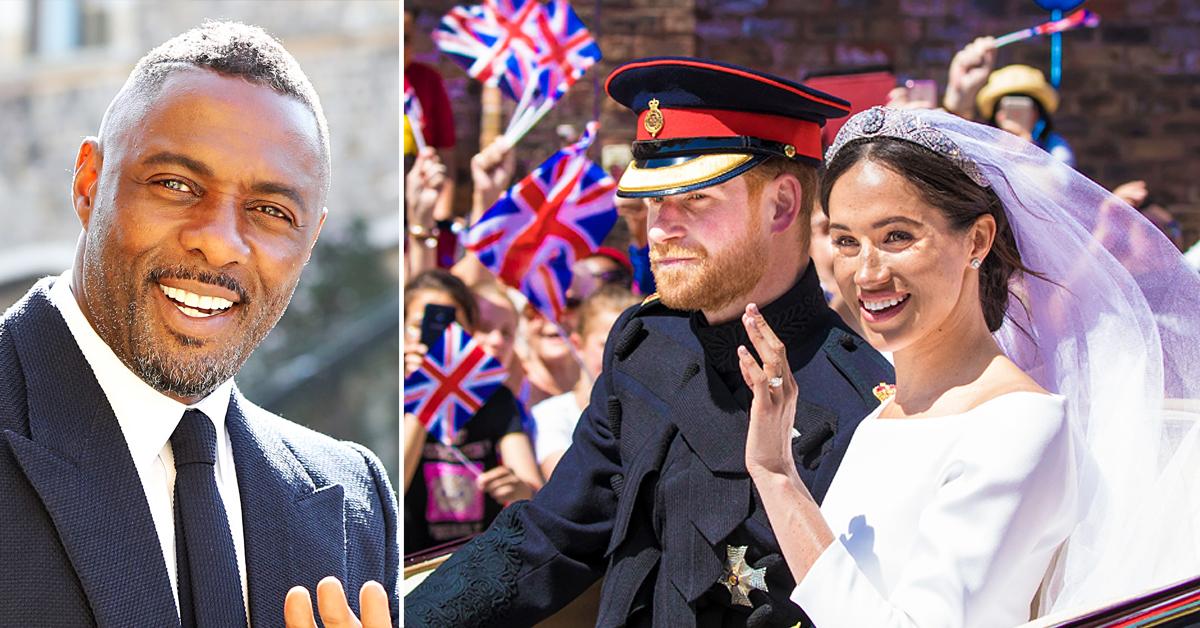 Meghan Markle and Prince Harry's wedding was one for the books — especially since their pal Idris Elba DJ'ed the event. However, the actor said it wasn't a walk in the park, as he wanted to impress the guests and the bride and groom.
Article continues below advertisement
"Meghan had sent me a playlist, so I knew what she wanted already," he shared. "This wasn't like my cousin's wedding. This wasn't at the community hall — the reception. This was a big, big deal."
He added, "They're good friends and I wanted to make sure they had a great time, so there was a lot of pressure."
Article continues below advertisement
In 2018, the 37-year-old asked the Dark Tower lead if he would be interested in playing some tunes at the event, which was held at Frogmore House in Windsor in May 2018.
"Harry and I have hung out a couple of times through his dad [Prince Charles'] charity, The Prince's Trust, which helped me out when I was a young actor. Harry came to a couple of parties that I DJed and he was like, 'What are you doing on [May 19]?'" Elba recalled in May 2019. "I told him nothing and then he asked if I would DJ at his wedding."
Article continues below advertisement
Earlier this year, Harry and Meghan, who moved to California in 2020, revealed what living in the palace was really like. During their chat with Oprah Winfrey, they claimed that someone in the royal family was "concerned" over Archie's skin color and when the former actress was dealing with suicidal thoughts, no one seemed to reach out to her.
Though the interview sparked controversy, Elba defended the couple.
"I will say that everyone has to have their opportunity to speak up about what they feel, you know," he told Entertainment Tonight on April 1. "You cannot take someone's voice away. That's all we have to communicate."