Former Princess Of Luxembourg Tessy Antony Reveals She Got Married — 4 Years After Her Split From Prince Louis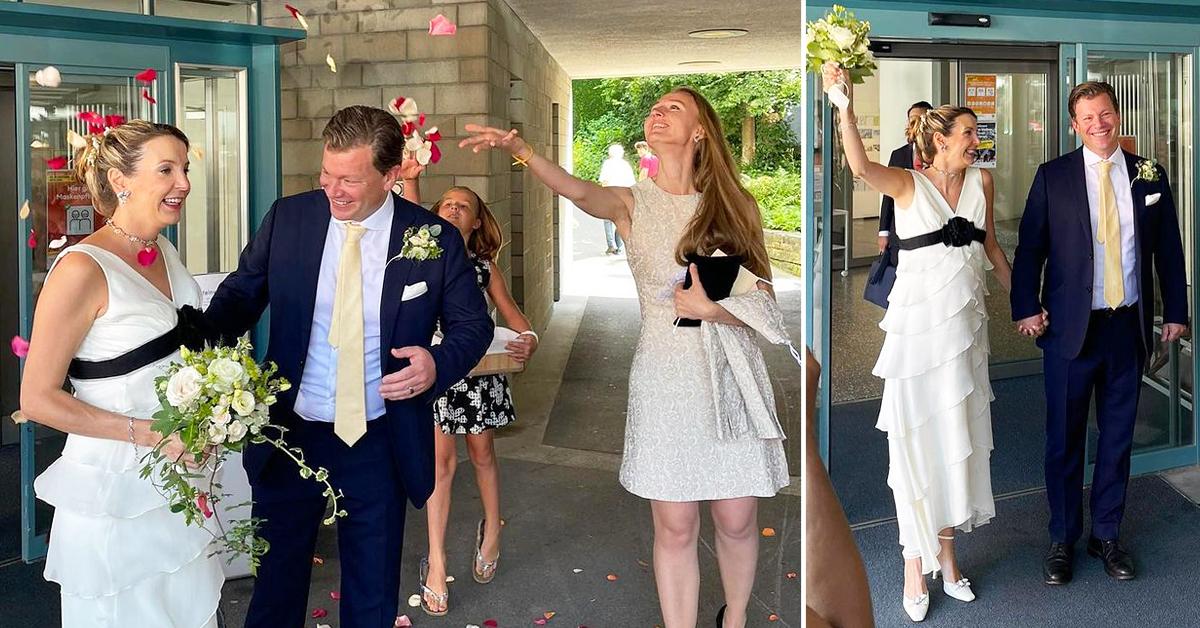 She's off the market — again! Former princess of Luxembourg Tessy Antony revealed she got married to businessman Frank Floessel — four years after she split from Prince Louis of Luxembourg.
Article continues below advertisement
"We said Yes 💍 💕✨Some sneak peaks for all of you from this absolutely beautiful day today! Thank you all for the kind, beautiful, loving and supportive messages❤️," Antony — who is expecting her first child with Floessel — captioned some photos of herself via Instagram wearing a white ruffle dress alongside her new husband.
Article continues below advertisement
Prince Gabriel and Prince Noah — whom she shares with Prince Louis — were also in attendance.
Of course, people couldn't help but gush over the milestone moment. One person wrote, "Congratulations my darling congratttttttts you both look happy and radiant ❤️❤️," while another added, "Huge congratulations to you both. The wedding looks so beautiful and you are the most elegant and perfect couple 😍."
Article continues below advertisement
A third user added, "I wish you and your family congratulations! You and Frank deserve it all the happiness dear Tessy!"
Now Antony is in a good place, but that wasn't always the case. "When the divorce broke out, my body just shut down. Literally, I couldn't walk, properly speak, eat … I had so much anxiety and couldn't even go shopping for food," she previously shared. "Divorce was one of the most painful things I have gone through. I lost 98 percent of my friends."
Article continues below advertisement
Fortunately, it looks like everything worked out as Prince Louis has found love with Scarlett-Lauren Sirgue; the two got engaged in April.
Article continues below advertisement
"We are very happy to announce the engagement of our son, Prince Louis, to Miss Scarlett-Lauren Sirgue. [Louis's sons] Princes Gabriel and Noah join us in surrounding the new couple with all our affection. We wish them immense happiness," Louis's parents, Grand Duke Henri and Grand Duchess Maria Teresa of Luxembourg, said in a statement.