Watch: Duchess Camilla Describes Husband Prince Charles As A 'Workaholic' — And Reveals How She's Staying 'Active' During The Pandemic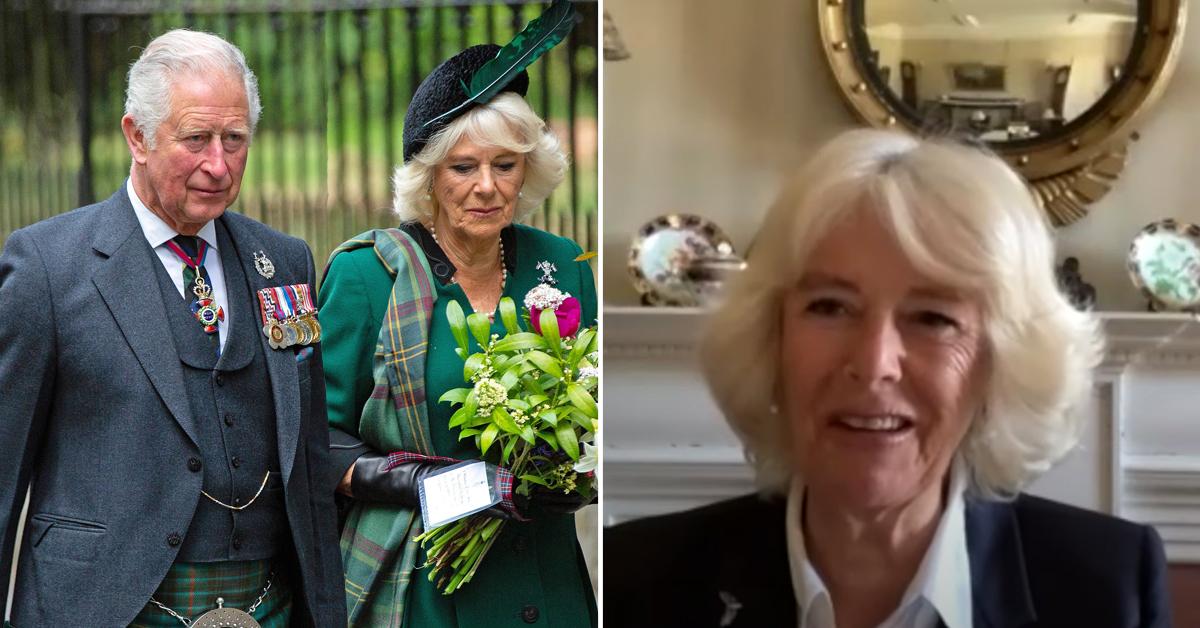 Even though the world may have turned upside down in the past year, Duchess Camilla said one thing hasn't changed — her husband's work ethic!
"Well, it's very peculiar," she said in April 2020. "My husband [Prince Charles] is a workaholic, so he's sitting at his desk now working away. We try to do something for all of our charities most days to try to give them a bit of encouragement and just try to lend our support."
Article continues below advertisement
However, Camilla noted that she has been trying to exercise during these tough times. "I think we've all got to keep active," she added. "If we don't, we will just seize up and won't be able to get out of bed in the morning. It doesn't matter whether it's 10 minutes or 20 minutes, it just starts off the day. I might do a combination of a bit of Pilates and a lot of walking, which I love."
Camilla added that she "always loved dance" but had never tried ballet. "It doesn't matter whether you have done ballet or not, it's something that will make you feel better," she said.