Camilla, Duchess of Cornwall 'Hosts A Special Storytime For Local School Children' At St James's Park — See Photos!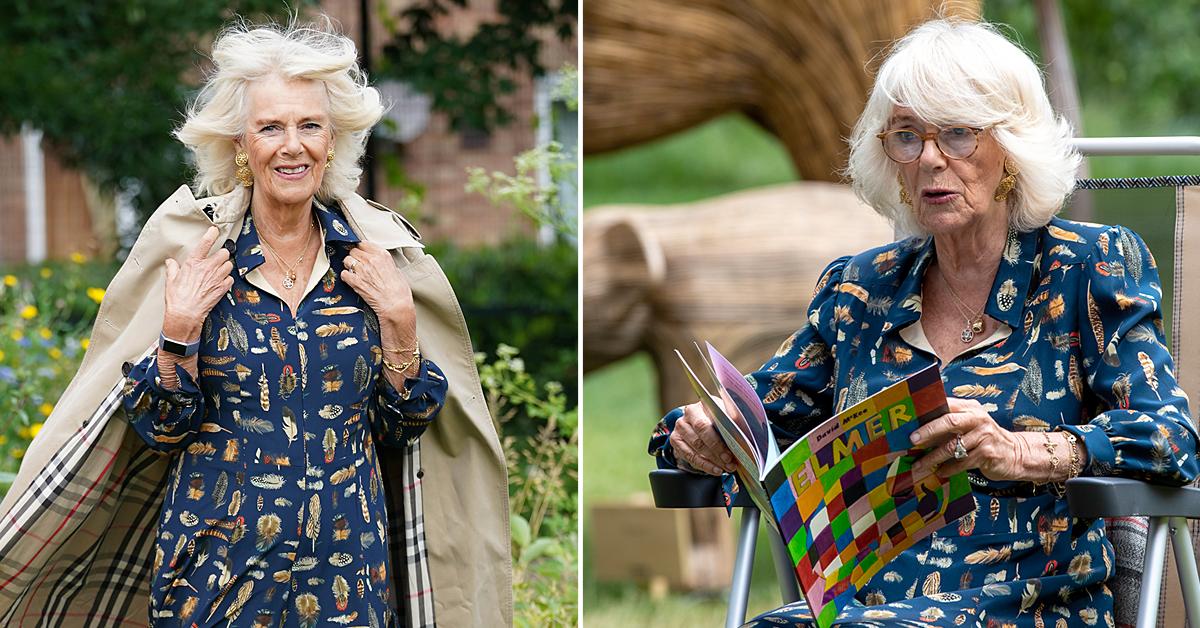 What a lovely day! Camilla, Duchess of Cornwall got to hang out with kids — and 100 life-sized elephant sculptures — at St James's Park on Tuesday, June 22.
Article continues below advertisement
The royal — who sported a patterned dress — read them a story, and it looked like she had a blast.
Article continues below advertisement
Scroll through the gallery below to see Camilla's outing!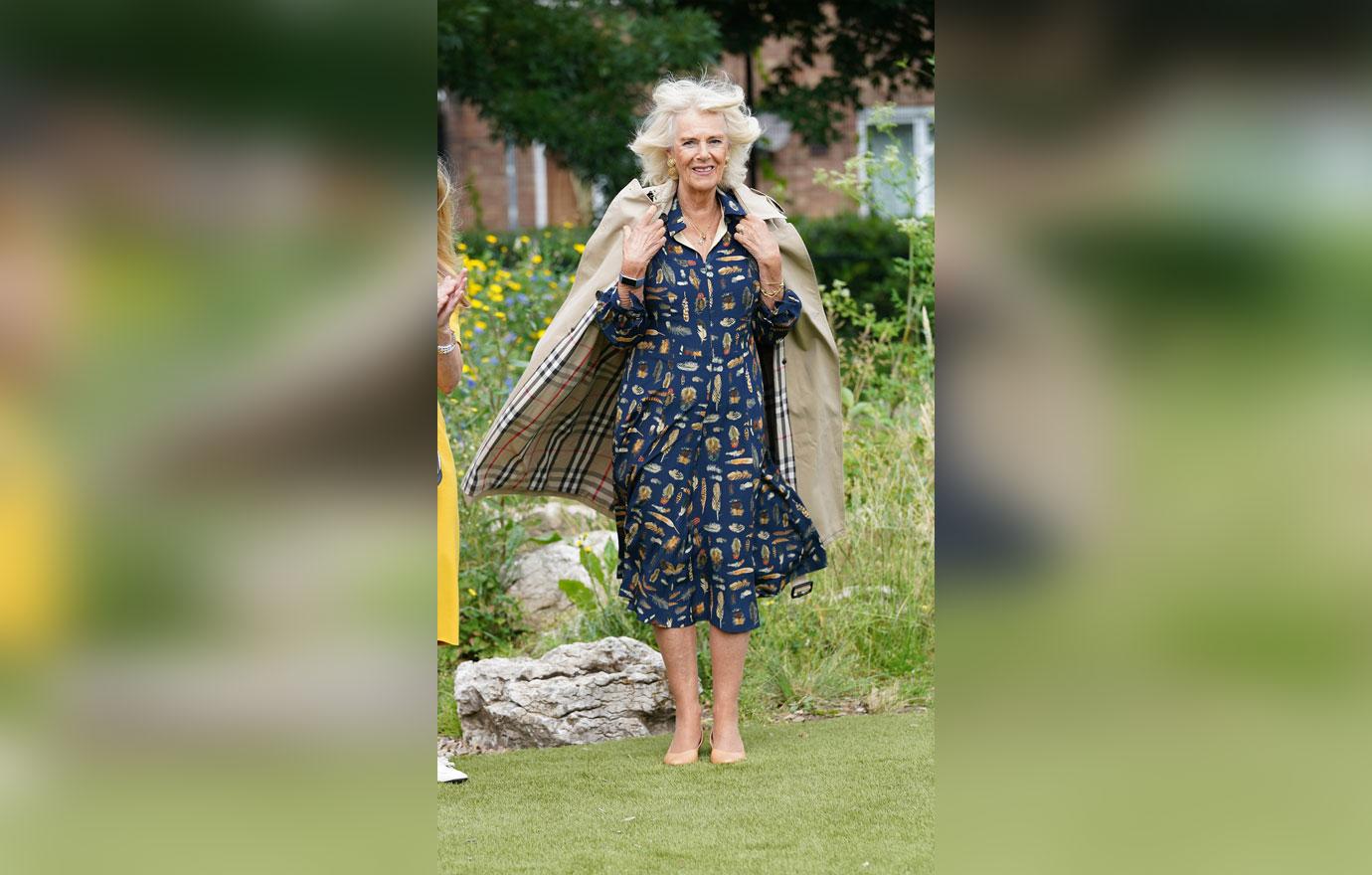 Camilla paired her blue dress with nude heels and a khaki rain coat.
"The Duchess is joining children today to celebrate the magical world of books and reading. 📚✨," a message on Camilla and Charles' Instagram page read. "With a little help from @primarygriffin pupils and Waterstones Children's Laureate @cressidacowellauthor, Her Royal Highness opened the school's brand new 'Life-changing Library'! 📖."
The note continued, "The new library is one of six that have been created in primary schools across the UK as part of the Children's Laureate's flagship campaign to showcase the transformative impact of a well-resourced reading space on a child's opportunities in life. Each of the #LifechangingLibraries will be well-stocked with 1000 inspiring and engaging books, curated by charity @booktrust, of which The Duchess is Patron. 🔎 Head over to @duchessofcornwallsreadingroom to discover a few of Her Royal Highness's own favourite children's books, which were shared recently for younger readers."
Article continues below advertisement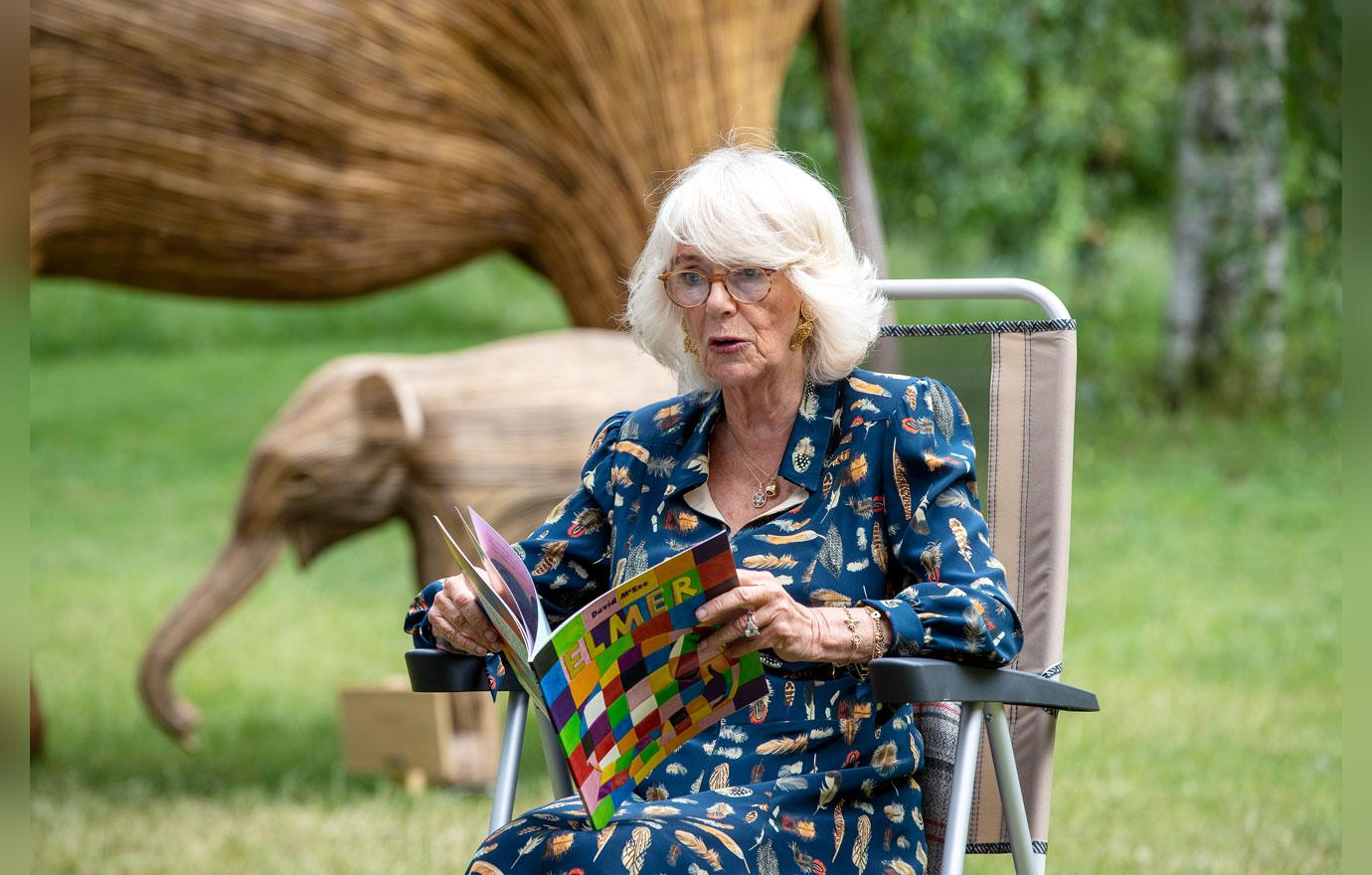 "An elephant never forgets… the importance of reading with friends! 🐘," another post read. "The Duchess has joined Elmer the Elephant and her friends from @ElephantFamily in St James's Park to host a special storytime for local school children, as @Literacy_Trust's Elephant Story Trail is launched." The statement added, "🌴🐘📗 Follow the migrating elephant herds through Green Park to St James's Park ...but you'll have to complete the National Literacy Trust's reading challenges along the way! Head to the link in our bio to download fun reading and writing activities to enjoy, and learn about elephant conservation, along the Trail."
Article continues below advertisement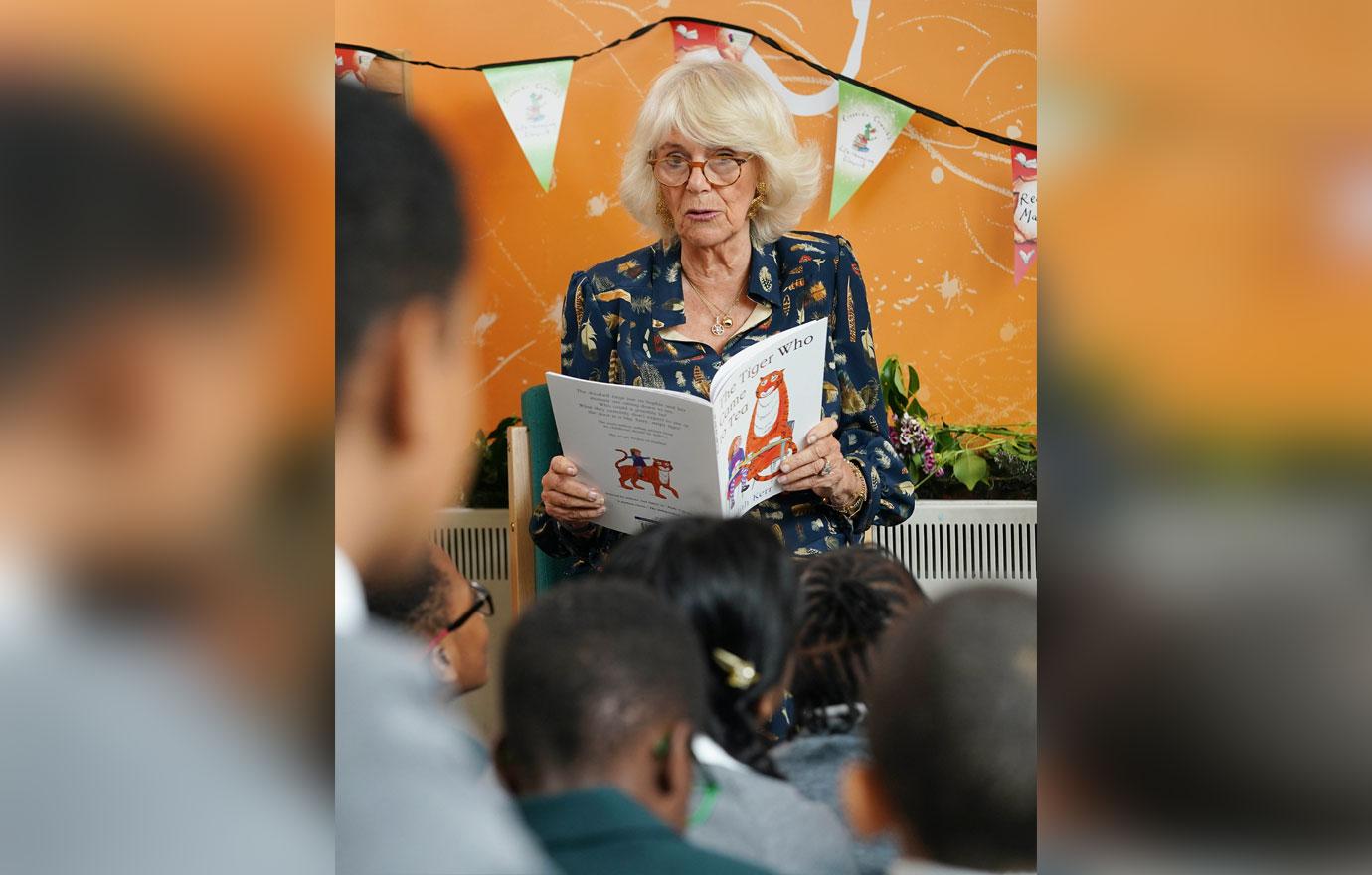 The elephants were "created in memory of @ElephantFamily Co-Founder and The Duchess's late brother Mark Shand," the message read on Instagram.
The large elephants will be placed at Green Park, St James's Park and Berkeley Square.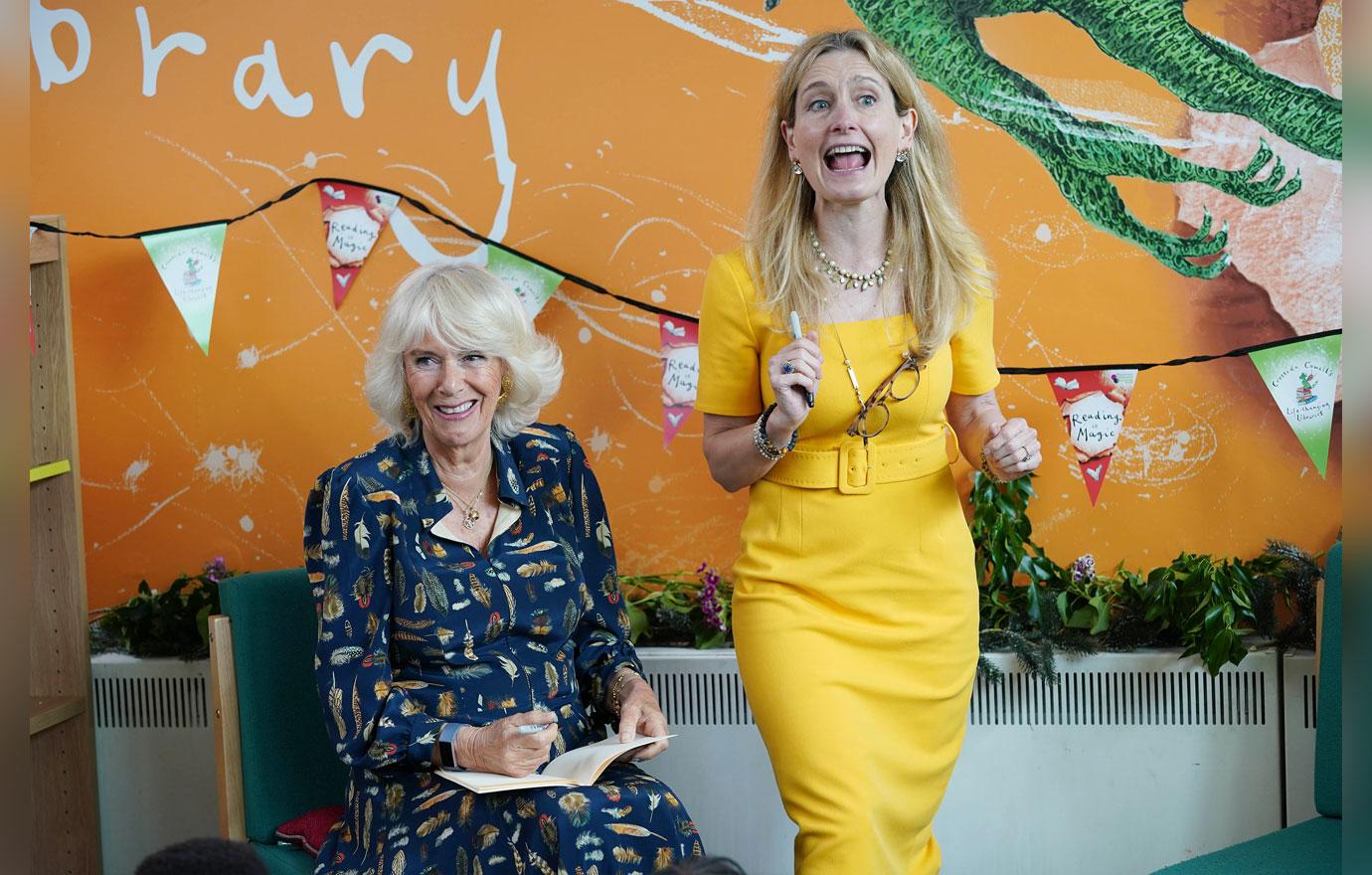 Naturally, fans couldn't help but praise Camilla on her work ethic.
One person wrote, "You have really stepped up to the game Duchess, I'm really really proud of you. Please keep up the good work 👏🏾💜," while another added, "This is so wonderful... my heart 😍😍😍 TWO amazing causes supported by the most amazing lady I could think of... absolutely lovely! And... Elmer 😍😍😍."
A third user added, "Camilla is so lovely and loyal and so in love with her Prince 💖👏🙏🏴󠁧󠁢󠁷󠁬󠁳󠁿🏴󠁧󠁢󠁷󠁬󠁳󠁿."
Petr Horacek and Nizrana Farook — who are both children's authors — also read to the students.