Billie Eilish Reveals She Was Given 'A Whole List' Of Rules To Follow When Meeting Prince William & Kate Middleton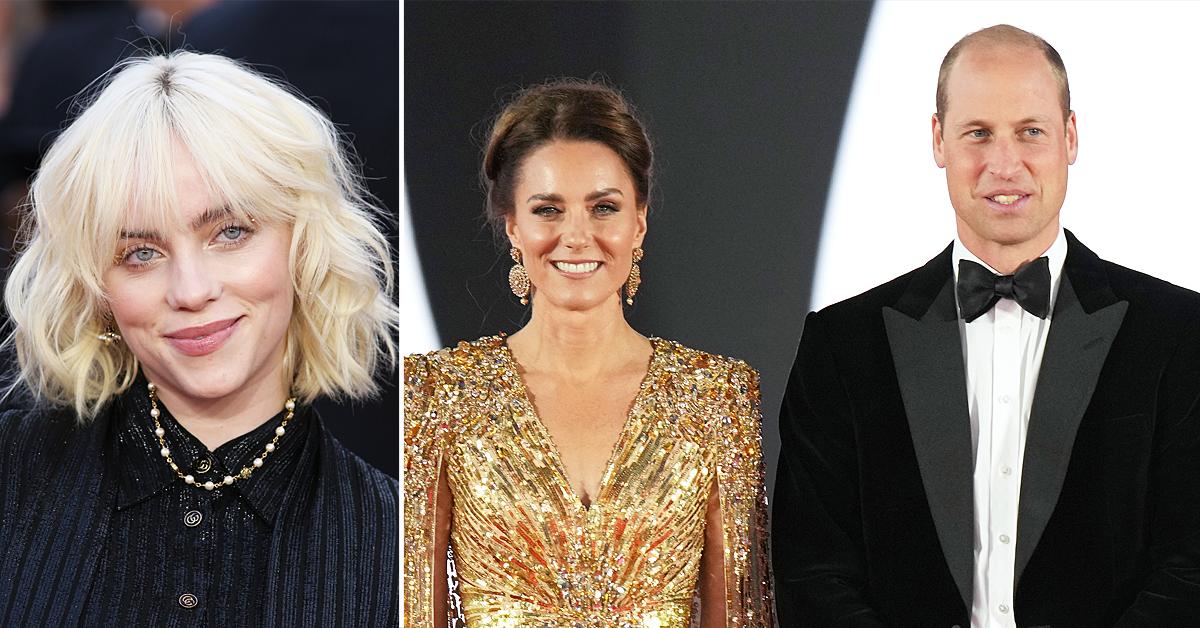 Singer Billie Eilish is used to being around celebrities, but when she got to interact with Kate Middleton and Prince William at the No Time to Die premiere in London, she admitted it was something she had never experienced before, as she was given a "whole list" of rules to follow before meeting them.
Article continues below advertisement
"I tried to [follow the rules]. I was planning on it," she told Jimmy Kimmel. "They were just so normal. They didn't make me feel like, 'Oh, I'm scared. I can't talk to them.'"
"They were, like, very complimentary, and they had all these questions for me," she added. "They were just very friendly and funny and sweet. I can't complain."
Article continues below advertisement
Meanwhile, Rami Malek — who stars in the James Bond movie — didn't want to put the couple on a pedestal.
Article continues below advertisement
"I remember we were at the BAFTAS, and I met them and they have a lot of questions to ask you," the Mr. Robot lead explained. "But it is nice to just say, 'How are you doing? How are you dealing with all of this? I know you just had kids, one kid, specifically...' so just try to be normal because they live a very unusual life, I imagine."
Article continues below advertisement
As for if the duo enjoyed the new flick, he said: "I got to gauge their reaction from their body language. Definitely not going to put words in their mouths, but yeah, they seemed pretty taken aback by the film."
On the red carpet, Kate, 39, dazzled in a gold dress and stole the show.
Article continues below advertisement
"Kate managed to eclipse an entire red carpet of Bond stars at their premiere last night," body language expert Judi James wrote for The Mirror. "A dress like that requires confidence and elegance to do it justice and, with no bag in her hands to clutch at, Kate more than did it justice, walking the length of the carpet with her arms hanging at her sides and only joining her hands with a light touch of the fingers when she stopped to speak to and laugh with her hosts."