Sorry I'm Late!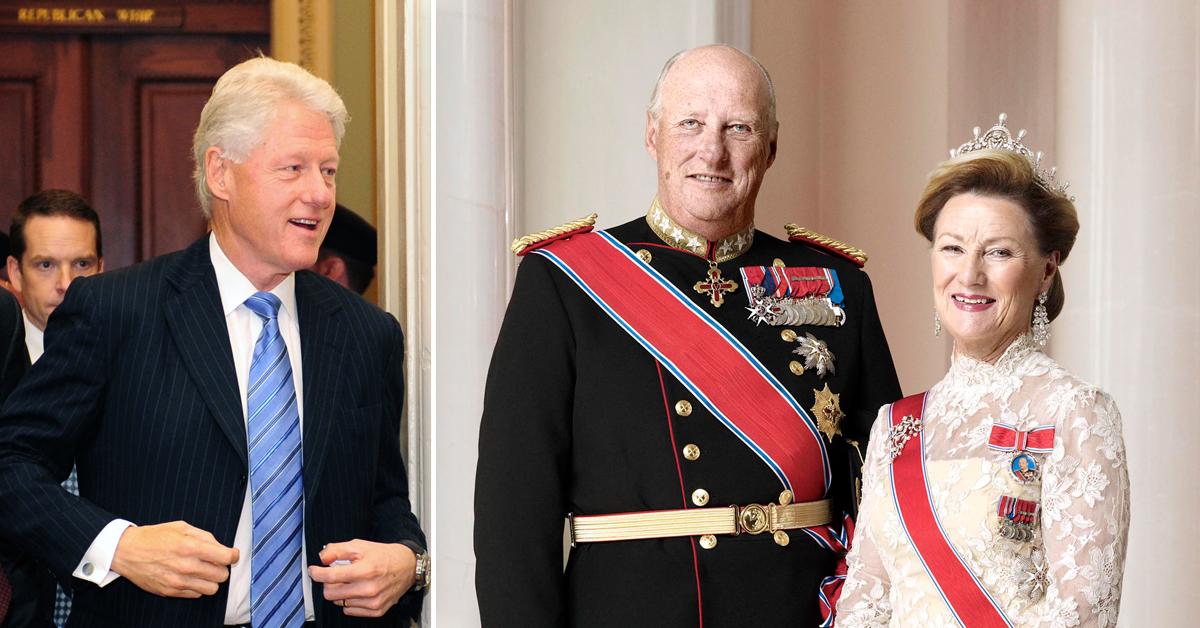 Talking of Presidents and royals, I was reminded of the day when Bill Clinton was so busy he left the King and Queen of Norway waiting outside the White House!
As he notches up 30 years on the throne, 83 year-old King Harald V has been looking back on his reign in a TV series and recalled the incident in 1995.
A three-week tour of the U.S. included a visit to the White House, but when the King and Queen Sonja got out of their limo, there was no one there to receive them.
For several minutes Bill and First Lady Hillary were nowhere to be seen, a tumbleweed moment described as "embarrassing" by the American media.
Article continues below advertisement
Eventually, the couple arrived and the King recalled: "They came running towards us, breathless and looking horrible.
"The President said he was worried I would be insulted.
"And then it slipped out of me when I greeted them, and I said 'Welcome to the White House!'
"It was not good."
Article continues below advertisement
Clinton had been in a meeting, which overran.
But why did the King welcome the President to his own home?
The answer was that for a few months Harald had lived in the White House as a guest of Franklin D. Roosevelt during the war.
The then young Prince, his two sisters and mother had been smuggled out of Norway for their safety and traveled to the U.S. while his father, Crown Prince Olav and his grandfather King Haakon stayed in London.
Among Harald's happy memories was playing with FDR's dog Fala on the North Lawn of the White House in 1944 and watching as the President was sworn in for his fourth term on the South Portico in 1945.